Autumn is here, and it's the perfect time for a makeover. Besides getting a manicure, adjusting your skincare routine, and hitting the stores to load up on some warm, weather-appropriate knitwear, a new haircut can give you a fresh start if you've been aching to change things up.
At Lionesse, we've got just what you need for your beauty arsenal. From shampoo and conditioner to styling tools, you'll be able to create just about every style out there with Lionesse products. 
Stick with us as we run through the biggest hair trends for fall. We'll also be explaining how to style the popular haircuts that appear to be everywhere this season.
Show Your Hair Some TLC Before You Start Styling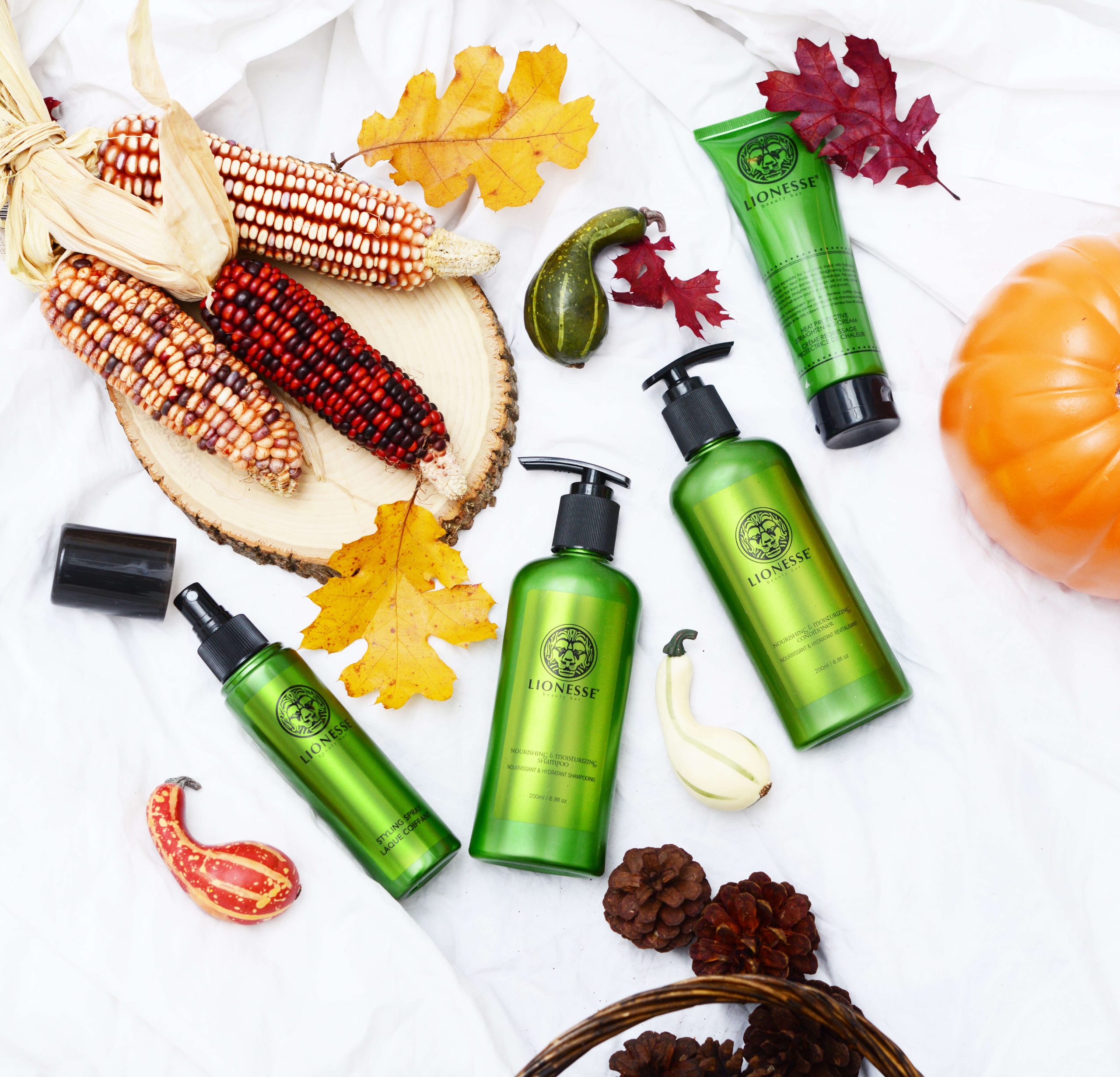 It's important to properly prep your hair before styling or undergoing chemical treatments to protect your prized locks. Using hair care products that hydrate and strengthen your tresses at the same time can help you protect your mane from damage.
Whenever you plan to use heat on your hair, start with clean, moisturized hair. You can burn your hair and damage it if you use hot tools on dirty locks that are covered in days' worth of styling chemicals and dry shampoo.
For this, we recommend the Lionesse Nourishing & Moisturizing Shampoo. This product makes it easier to detangle hair, making it feel silkier and appear shiny. In addition, this concentrated treatment contains proteins derived from plants and olive oil, which helps moisturize the hair from root to tip. It will save your locks from drying out, soothe frizz, and eliminate static electricity.
Shampoo cleans your hair and removes dirt, oil, and old cosmetics. You should only use shampoo on the scalp to avoid drying out your strands.
However, cleaning your hair is only part of the equation. Your crowning glory needs moisture to be more elastic and bouncy. Protein is also required to strengthen the hair to increase its resistance to heat styling tools.
This is where the hair conditioner comes in. Conditioner helps replenish your hair's moisture levels and should only be used on the bottom half of your hair. Lionesse's Nourishing & Moisturizing Conditioner contains proteins derived from plants and olive oil. These nourish your hair while also delivering plenty of moisture to prevent breakage and dehydration.
Do you use heat styling products to get your tresses all dolled up? You should also consider using a hair repair treatment at least once a week to help combat any damage from heat styling!
Experiment With a Fall-Inspired Hair Colour Palette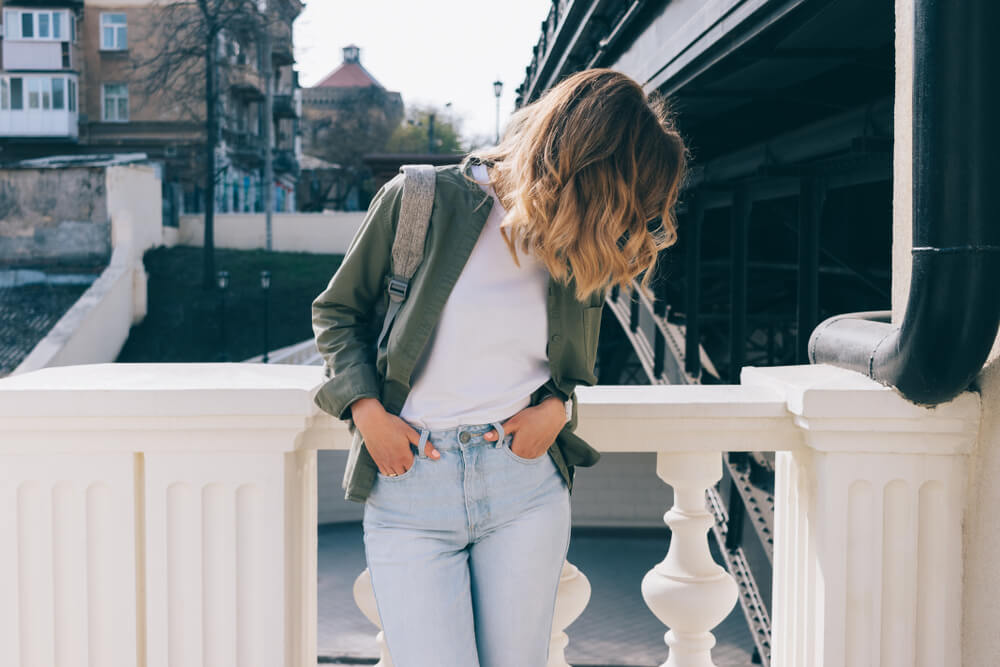 Fall evokes a warm color palette, so why not change up your hair color to suit the mood? Consider caramel, cocoa, and toffee highlights or dark chocolate brown hair colors for fall during your next visit to the colorist.
Want to take things up a notch? You could even try the ombre trend and play around with warm brown shades to give your hair some dimension.
If your hair is more on the lighter side, or if you prefer going lighter than your original hair color, bronde is a great shade to play with! Brown and blonde blended together is a timeless classic that will never go wrong.
The next color-related hair trend for fall you could try is by toying with the feistiest shade we can think of – red! Think of a fiery cinnamon red balayage, or get into the spirit with burnt copper and rose-gold accents on your hair.
If you're a brunette, ​​get your hair fall-ready by adding some subtle metallic highlights. You could also get a bronze-toned balayage that looks great with brown hair.
Feeling bold enough to stand out from the crowd? You could definitely opt for a bright neon red shade during your next trip to the salon. Playing around with reds, oranges, and even strawberry blondes are incredibly trendy this fall, so go ahead and knock yourself out.
Know what else coincides with fall? That's right, Halloween. So in conjunction with spooky season, why not transform your mane to a luscious jet black that's reminiscent of Morticia Addams?
Go for an Asymmetrical Bob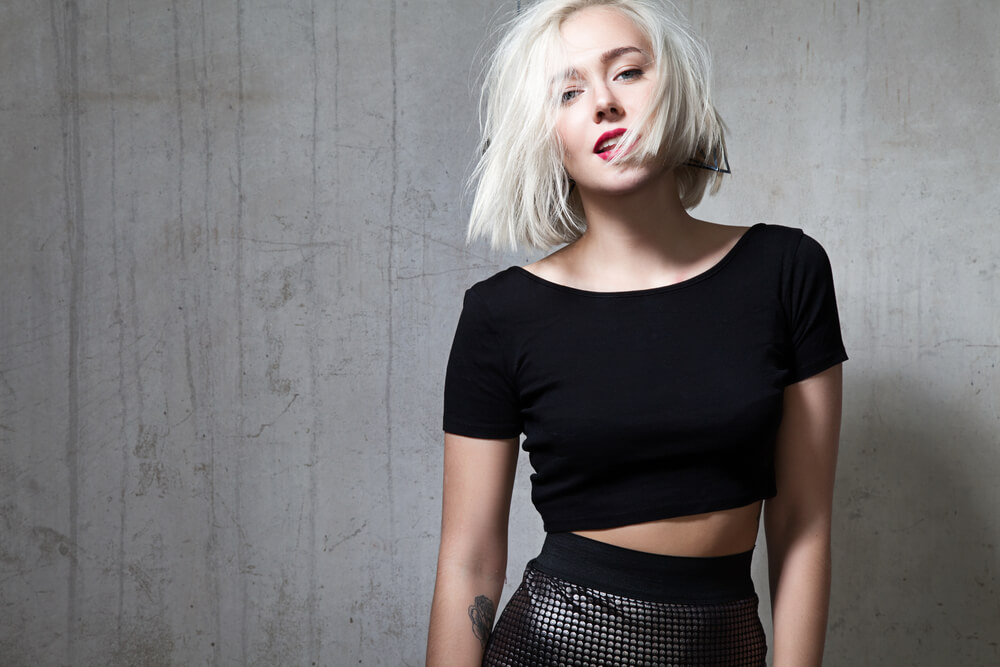 Rocking an asymmetrical bob takes confidence, but trust us when we say the results are worth it.
Asymmetrical bobs have one side that is longer. So, opt for an angled haircut instead of a geometric cut that emphasizes the different lengths, lending a chic vibe to your overall look.
While asymmetrical bobs with a center part can be attractive, you could also try going for a deeper side parting, emphasizing the longer side of your hair.
Another way you can have fun with this hairstyle is by adding dimension to your 'do by giving it some waves. For this, we recommend using the Carbon Fiber flat iron from Lionesse to create soft waves that fall around your face.
First, curl your hair slightly in the nook of your flat iron, creating an 'S' shape. Then, clamp the section where it curves, and repeat it all over your head. Now, you've got yourself a wavy asymmetrical bob that you can rock as you strut down the streets.
Besides that, you could go for a silky straight look for those femme fatale vibes. A sleek, straight 'do is very chic and classy and is a low-maintenance hairstyle that everyone should try out at least once.
Try Out The 70's-Inspired Shag Trend
The '70s shag fad is still continuing strong, despite how long it's been popular. This technique offers soft volume and texture while still looking stylish and edgy because of its choppiness.
This style emphasizes your hair's natural texture. However, it may be difficult to get a perfectly undone look if your hair is straight. You can combat this by using multiple curling irons with various barrel sizes and curling hair in alternating directions to give variety.
We'd recommend using the Curling Iron 1" and the Curling Iron ¾" to create various curls all over your hair. The 1" barrel is slightly larger than the ¾" one, so you'll be able to create differently sized tousles that will frame your face perfectly.
Don't have a curling iron? Try this method out:
While your hair is still damp, create a medium-sized twist all over it to assist your waves to take shape. Next, blow-dry your twist until it is completely dry using a low or medium heat setting on your blow-dryer (depending on the thickness of your hair). Then, gently tousle your hair with your hands until you get your desired effect.
You can wear your shag in many ways: straight, curly, cropped, curly, or wavy. That's the fun part about hairstyling; you get to experiment with different styles at once.
Get Some Curtain Bangs to Change Up Your Look
This sultry look borders on flirty and fun. ​​A big reason for its popularity is that it's incredibly adaptable. It looks great on all face shapes and lengths of hair.
Curtain bangs also require less maintenance than other types of bangs, both in terms of daily styling and growing out time.
It's possible that, if you've ever considered the age-old question of whether or not to get bangs, well, here's the deal. Unlike classic straight-across fringe, curtain bangs are softer and longer on the sides, with wispy tips that blend into your hair. They can vary in length but usually are shorter in the center. As a result, you'll be able to wear your hair back in a ponytail or tuck it behind your ears if you choose.
Curtain bangs are pretty straightforward to style. To begin, create a middle part in your hair. Then, using a round brush and a blow dryer, dry your bangs away from your face. To make your bangs look fuller, run a brush through them from the root to the tip. Then, style the rest of your hair any way you like!
You can even pair your curtain bangs with a short shag for some of those rocker vibes if that's what tickles your fancy. They'll grow out into a soft face-framing hairdo within a few months, so don't fret about growing it out.
For a more elevated rocker chic vibe, you could even try out the mullet.
Follow Ari's Signature Look – The High Ponytail
Besides her iconic voice, Ariana Grande's high ponytail is something that she's known for. With just the right amount of drama and elegance, her ponies have made it into the most popular hair trends for fall.
To get this look, start off with straight hair. Detangling and smoothing out your hair with a proper blow-dry or using straighteners is critical if you have wavy, curly, or kinky hair. Use the Silk Aquamarine flat iron while focusing on the root area for a silky, sleek finish.
Pull your hair back into a loose ponytail. Then, using an edge control and a strong flexible gel, finish with hairspray to ensure it's incredibly sleek. Don't use water-based products if you have wavy or curly hair because they may cause your hair to revert back to its natural state.
If you want to add a little drama to your overall look, add a little tendril and straighten it with your Lionesse flat iron, and you're good to go.
Get Your Glam on with Some Feathery Layers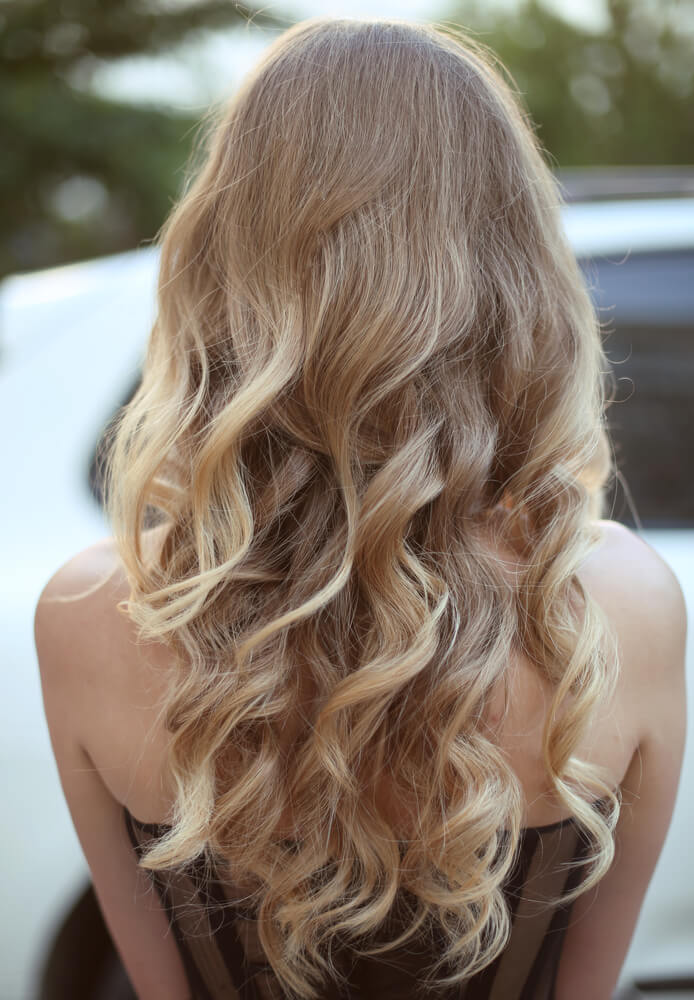 If you've heard of rising star Addison Rae, then you'll know that she's known for her feathery 'do that stands out from the crowd.
Feathered layers look great on all hair types and dry quickly because of their length. Hairdressers often employ a cutting technique known as feathering to create soft ends on thick hair. This results in bouncy blowouts, perfect for a glam night out or some daytime fun.
If you're looking for a great blowout, use mousse on your strands, flip your hair upside down, and blow-dry it for smooth, beautiful waves. Use a medium to large round brush while drying your hair, and you've got yourself a gorgeous blowout.
For more ideas on how to style the feathery layered hair trend for fall, you could try going for some side-swept feathery bangs or some straight locks with feathered ends for a subtle look. You could even don a pixie cut with a bit of feathering for that added texture and dimension!
Play Around with Some Bangs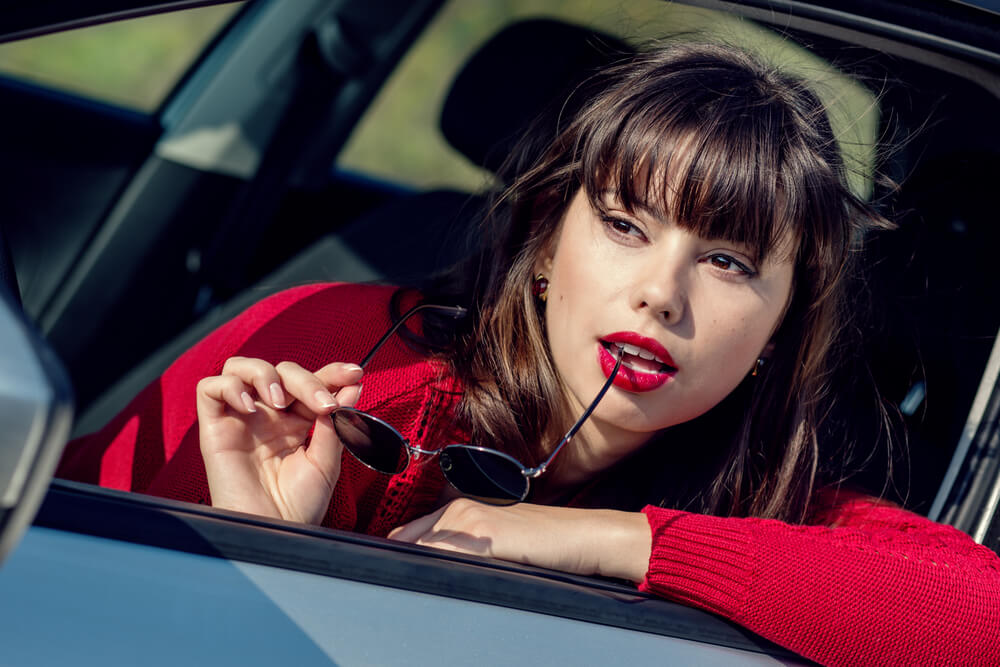 In need of a hair makeover? Here's the good news: one of the biggest hair trends for fall is bangs. We've already covered curtain bangs, but here's how you can play around with a few more different looks.
Have a thick head of hair? Why not try some sleek front bangs? These edgy, brow-skimming bangs completely conceal your forehead while giving you a youthful appearance.
Another popular type of fringe you could opt for is curly bangs, especially if you don a head of lovely coils. While curls may be unpredictable, your natural hair texture can help to frame your face uniquely.
Wispy bangs are also one of the popular hair trends for fall. Also known as Korean bangs, this fringe makes you look younger because it falls between the brows and the lashes.
Summary
Ready to change up your look this autumn? Make a bold new statement by following one of the hair trends for fall that Lionesse has listed above for a total makeover. This fall, go ahead and have fun with your hair by experimenting with different styles and putting your own touch to your new 'do to make it quintessentially you!