Starting the new year with new hair is a great way to shake off the cobwebs and step into the next twelve months feeling fresh and energized. With that in mind, Lionesse has put together an irresistible list of new year hair trends you'll be dying to try as soon as the clock strikes twelve on December 31st.
Are you in the mood for a brand new chop, aka a full hair transformation? Or does simply adding a few new styles to your repertoire feel like the right move for you? Either way, we're certain you'll be in for 365 good hair days by the end of our list…
Blunt Bangs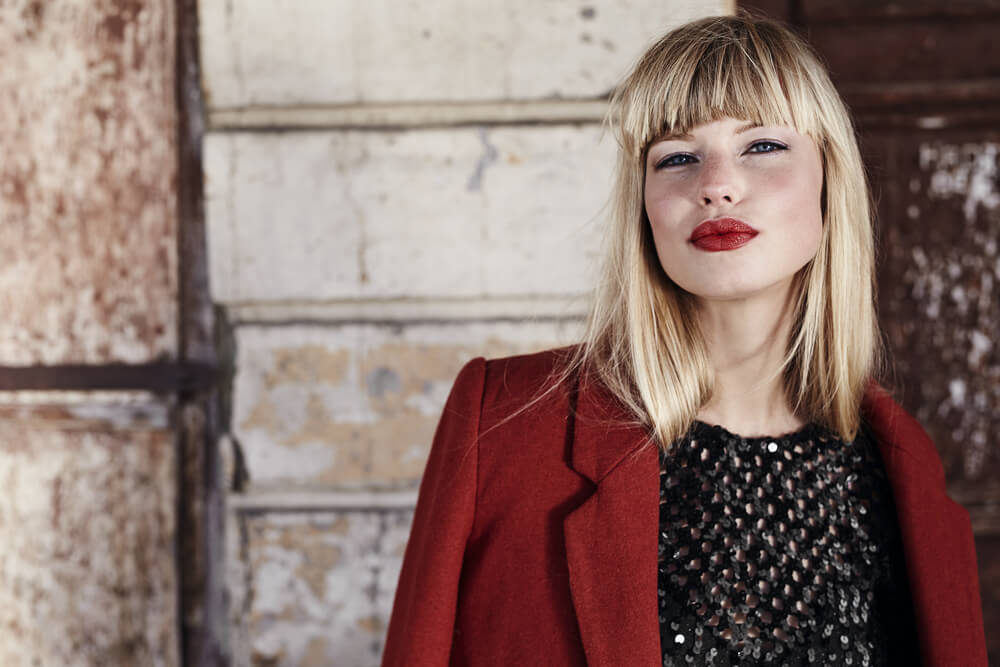 Kicking things off with something a little daring, blunt bangs are a huge trend for 2022. Certain to switch up your look in mere minutes, this stunning cut will make you feel entirely new without having to touch the rest of your hair. Perfect if you're attached to your current length.
One of the many other reasons we love this style is it suits pretty much everyone and works with the majority of hair lengths and styles. Additionally, if your hair is particularly thick, this style with help take a little of the weight out at the front. Not to mention, heavy bangs can be much easier to style than wispy ones.
If your hair is on the finer side, blunt bangs are still a great choice for you! They'll make your hair appear much thicker overall and look great when you opt for an up-do.
Tips for Blunt Bangs
If you decide to take the plunge and ask your stylist for blunt bangs in 2022, make sure you're ready for a little extra styling each morning. Once your locks are dry, use a heat tool like the Carbon Fiber flat iron on a low setting. It's a quick and easy way to tame your bangs for the day ahead. Just remember, you're working with a very small quantity of hair. So, only smooth the plates over your tresses for a few seconds at a time to avoid damaging the hair cuticle.
Laid-Back Natural Looking Curls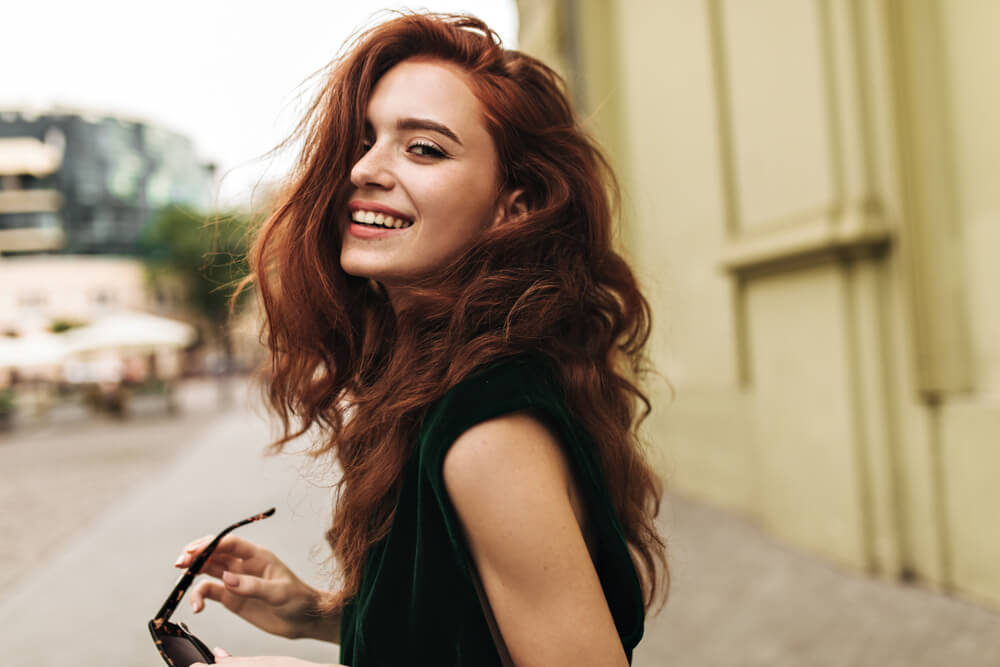 As Lionesse sees it, 2022 will be all about hairstyles that look seriously beautiful but don't take huge amounts of time to create.
That's the dream right?!
If you're nodding right now, laid-back curls might just be the look for you! Once again, this style will work for pretty much all hair lengths other than pixie cuts. It's also a style that looks incredible year-round. Plus, once you have the technique down, it takes pretty much no upkeep throughout the day since it's meant to look lived in.
Pro tip: start your look off right by cleansing and conditioning your hair with the Lionesse Nourishing Moisturizing Shampoo and Conditioner. Both are enriched with proteins derived from plants and olive oil so your curls will look incredibly shiny!
Tips for Laid-Back Curls
Those lucky enough to have naturally curly locks can be out the door in a matter of minutes. Letting your hair dry into its naturally curly style, then spritzing in a little shine spray is all you need for a knock-out look day or night. We also recommend casually flipping your hair over into a side part for extra volume and an unmistakably chilled vibe!
If your hair is naturally straight or just a little wavy and you need to add more curl, Lionesse has you covered. Our 3/4 Curling Iron was made for creating soft, natural-looking curls on the larger side. Perfect for a natural-looking finish.
Rather than separating your hair into small neat sections as you might for a more polished look, take bigger sections of hair at a time, and don't be too precise with this style.
Hold your wand roughly an inch or two away from the root, then wrap a section of hair diagonally around the barrel stopping about an inch from the end of your hair. This will create a looser, more care-free looking curl. Hold each section for 8-10 seconds only then let the curl loose rather than holding it to set in place.
Gentle Evening Curls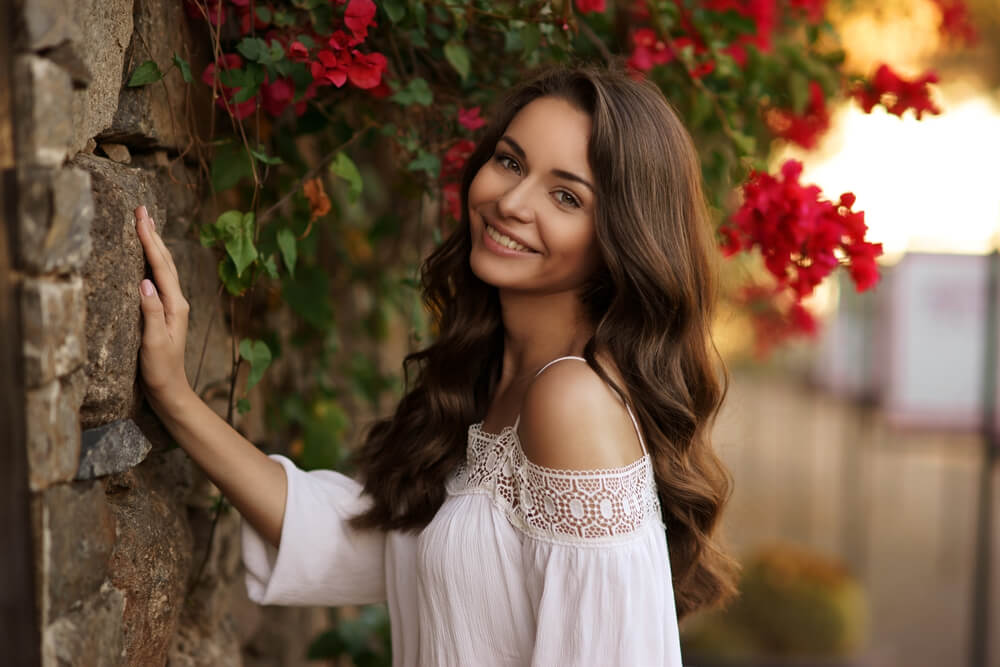 When it comes to new year hair trends, gentle evening curls have to be one of our favorites! It's a simple look to create yet it looks amazing and will last for days between washes.
Tips for Gentle Curls
Our first tip?
Get your hands on the Lionesse 1" Curling Wand. It'll make styling a breeze thanks to its convenient 400F Temperature control – not to mention the heat-safe gloves for burn-free styling!
Begin with your hair freshly washed, conditioned, and blow dried. Then, section out your hair but don't be too precise. You want your curls to look elegant but not too uniform. Once you've curled all of your hair, run a brush through your locks. This will create a sleek, smooth finish.
Plenty of Decorative Hair Clips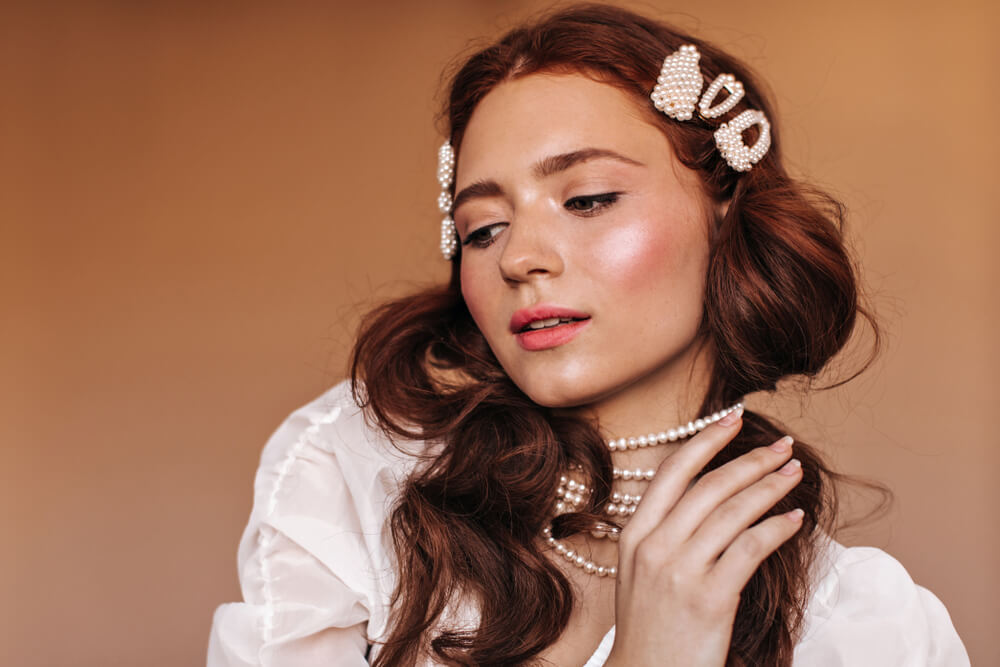 Accessory lovers will be glad to know that when it comes to new year hair trends, decorative hair clips are going nowhere! Expect to see more elevated hair looks that include multiple clips in a range of colors, sizes, and styles.
This look is as perfect for work and weekend days as it is for an evening out. Simply opt for fewer clips in neutral colors for the daytime, and more brightly colored jewel adorned styles for after dark.
Tips for Decorative Hair Clips
The beauty of decorative hair clips is that you can style them in your hair no matter how you're wearing them! If your locks are long and loose, simply slide a few clips in on one side just above your ear for a chic style in seconds. 
Meanwhile, if you prefer to go for an up-do, you can use pretty clips to elevate your look. Slide them into place near your hand band if your hairstyle is high, or wear them just above your ear again if you're rocking a chic low style, such as an elegant chignon. Speaking of which…
The Elegant Chignon Bun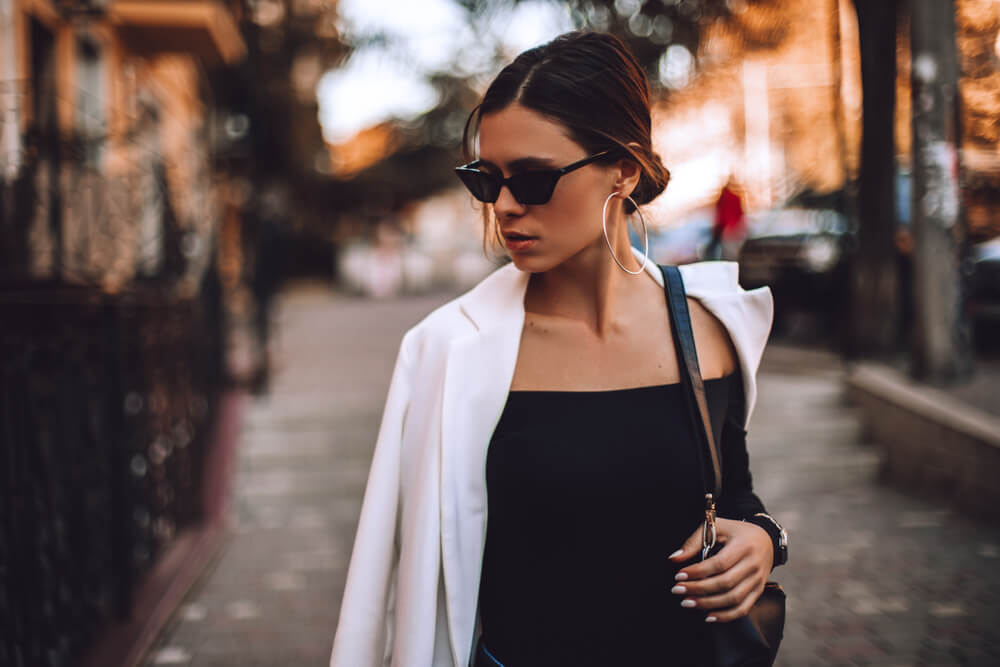 Need a hairstyle that looks oh-so-chic but takes just a couple of minutes to complete?
The low chignon bun is the look you've been waiting for!
A super popular choice with influencers and off-duty models alike, the low chignon bun has the power to make any outfit look instantly more stylish. Seriously, try it with a simple white t-shirt and your favorite jeans and you'll soon understand what we mean!
Meanwhile, if you're heading out to an elegant evening soireé, a sleek chignon will add an unmistakable touch of elegance to your ensemble.
Tips for the Elegant Chignon Bun
Our main advice for this style?
Don't overthink it.
All you need for the sleekest chignon around is a neat center parting and a low bun that's secured in place. Whether your hair happens to be curly, straight, or somewhere in between, this style will look eternally elegant so long as you have zero flyaways.
So, start by getting the parting right, then use either a brush or your hands to sweep all of your hair back neatly towards the nape of your neck.
Once you have it there, use a hairband to tie it in place, this will provide a secure base for the style. Next, twist all of your hair until you can wrap it around the hairband. Use another band or plenty of bobby pins to secure it in place, depending on the thickness of your hair. Just make sure neither the pins nor the band is showing at the end. That's all there is to it!
Hair Scarves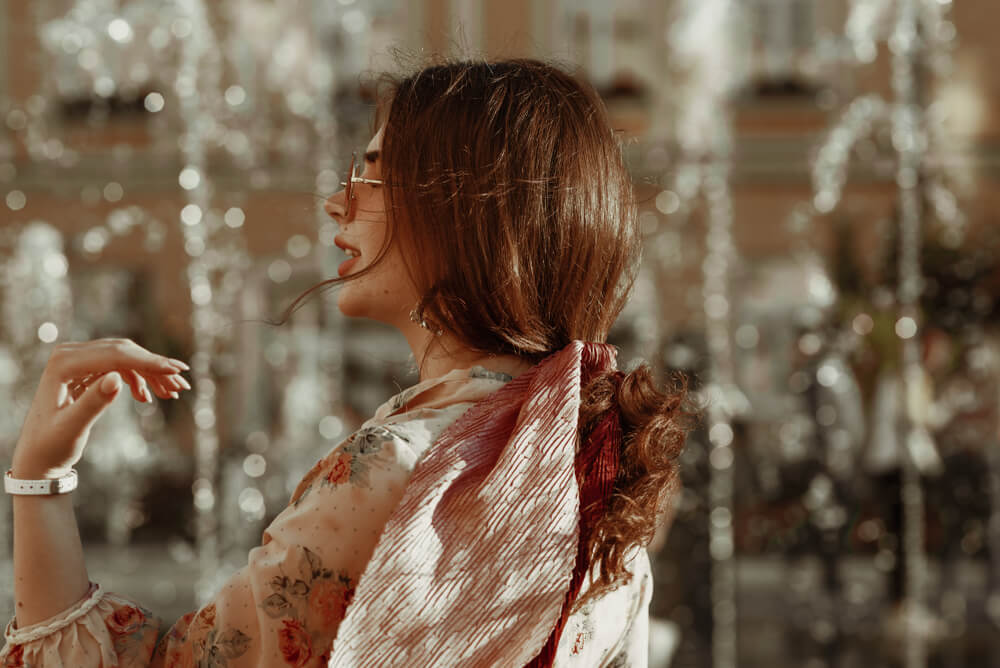 If you're looking for new year hair trends that make the most of accessories, this one's for you!
Hair scarves will be just as popular in 2022 as they were in the summer of 2021. They work well in winter, especially in autumnal shades, such as burgundy and burnt orange. That said, we're looking ahead to spring and summer where we think this trend truly shines!
Tips for Hair Scarves
There are so many ways to wear decorative hair scarves when it comes to new year hair trends. Wear all of your hair down then simply tie the scarf like a headband, wrap it around the base of your ponytail to conceal a hairband, or (our favorite) tie it into a low bun for a super-chic, Parisian edge!
Bouncy Blown-Out Locks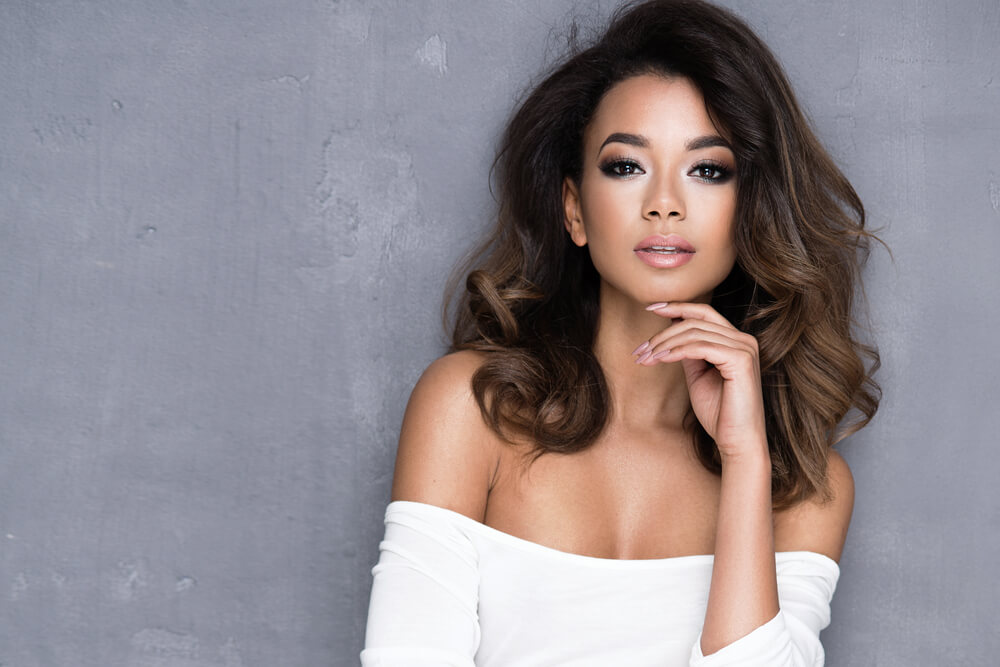 Those in search of glamorous styles with a modern twist, look no further! Bouncy blown out curls are the only style you need for red-carpet-worthy hair in 2022. Truly, the more we see it, the more it's becoming one of our most beloved new year hair trends.
Tips for Bouncy Blown-Out Locks
Fresh clean hair is a must when you're creating this style, as is a good spritzing of heat protection spray! Roughly blow dry your hair before you get started or your hair won't curl around the brush. This will also offer up tons more volume!
With your locks still damp, use a round brush and curl a large section of your hair away from your face as you dry them. Keep rotating the brush so your hair doesn't fall and the curl gets held in place for longer.
Curl each section this way, then follow up with a little light-hold hair spray to keep it in place all night long!
A Chic Tousled Lob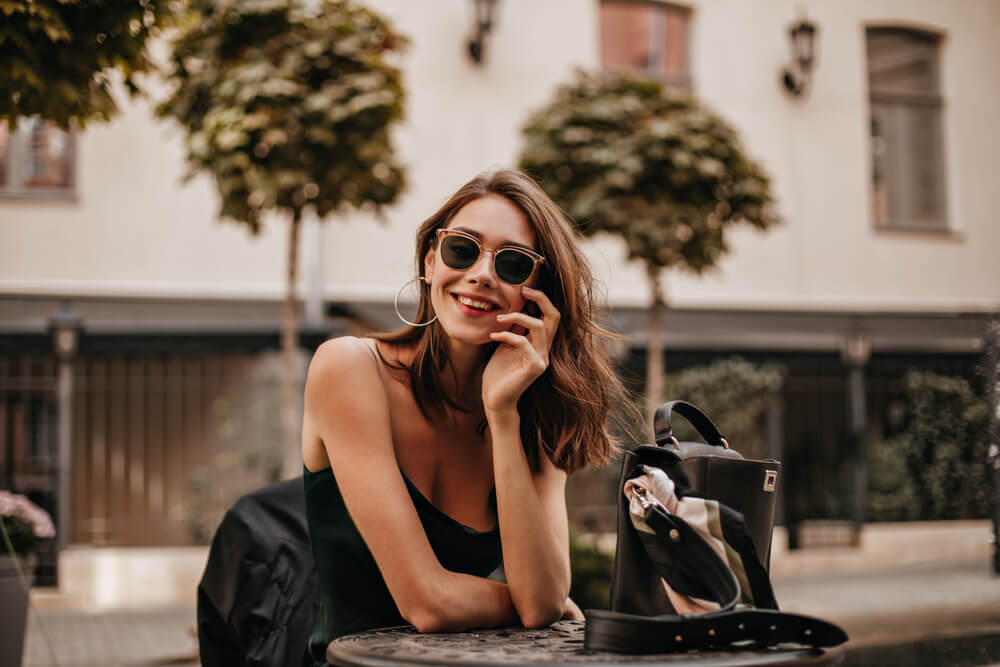 We know, we know. The lob isn't one of the most radical of new year hair trends, but what can we say, it's a classic!
We can't see a day where this incredibly stylish hair look falls out of favor and for good reason. It suits people of all ages, it's the perfect cut for both fine and thick hair, not to mention, it's short enough that you can wear it down (straight or curly) and look incredibly fresh. Meanwhile, there's still enough length to play with if you fancy styling your tresses into an up-do. It's the perfect cut!
Tips for a Chic Tousled Lob
For this style, use a wide barrel heat tool like the Lionesse 3/4 Curling Iron. Divide your hair into just six sections, three on either side. Take it in turns to curl away from your face, then towards it, as you work your way around your head. Make sure you stop wrapping your hair around an inch before the tips. This will ensure a tousled style rather than a very curly one.
Super-Long Tresses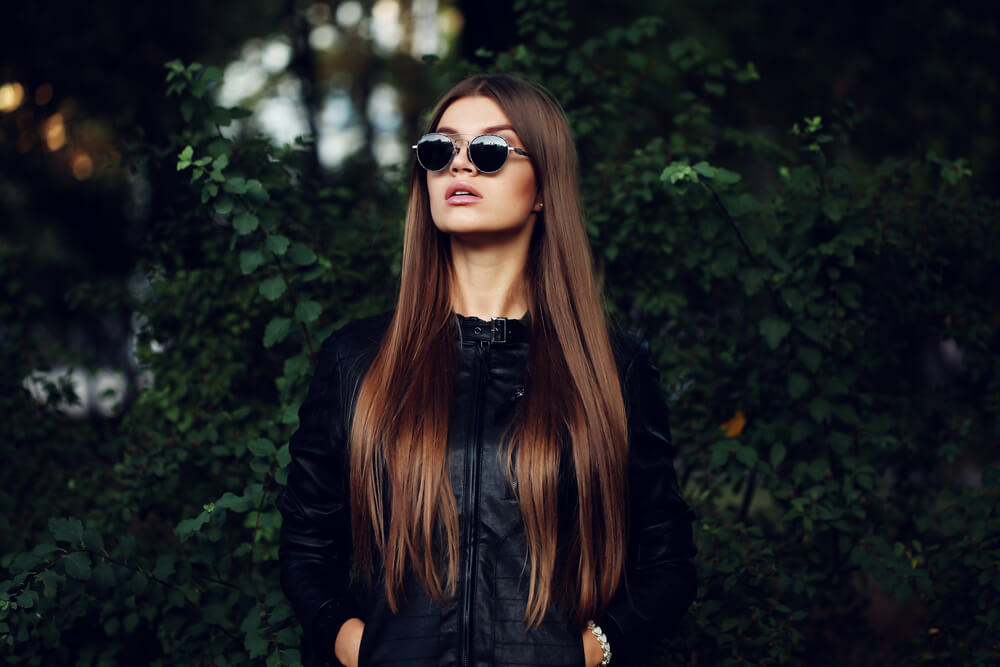 Looong hair is well and truly back and we couldn't be happier. One of our top recommended new year hair trends, we think these 90's inspired locks are incredible!
Whether you've spent a long time growing yours (congrats!) or you opt for extensions, having thicker, longer hair may seem like a challenge but we find it easier to take care of in a lot of ways. For example, we can go longer between washes and can style into pretty much any hair look we desire!
Tips for Super-Long Tresses
If you've decided that this is the best of all our new year hair trends and you want to try it out, we have just one piece of advice. Keep on top of trimming your hair!
Very long hair looks beautiful when it's well looked after but once your ends become frayed or dry, it can look a little tired and drab. Monthly trims will keep your hair looking super shiny and in excellent, healthy condition. Weekly hair masks and conditioning treatments are also a great way to keep those lengths pristine at all times.
Which of these new year hair trends can you not wait to try out? We bet we know the answer… all of them! Remember, a new year means the chance to try something fresh and exciting so don't be afraid to be bold with your cuts and styles. That way, you can step confidently into January with the locks you've always dreamed of!