One thing many of us had to sacrifice last year during quarantine was getting our regular haircuts. Experimental at-home cuts and long hair were quite common for a while. But this year, we're slowly getting the freedom to head back to our go-to salons and get the cuts and styles we really want.
It's go big or go home in hairstyling now that you can basically do anything to your locks again — like getting highlights, a daring haircut, or just learning how to heat-style in a new way. You know what we're talking about; there must be loads of hairstyles 2021 has seen so far on that mane of yours!
Today, Lionesse is taking a look at some of the trendiest hairstyles 2021 has to offer. From classic styles with a twist to unconventional cuts, we hope something on the list tickles your fancy. Take a screenshot of the most interesting ones and try them out for yourself!
Long Hair Parted Down the Middle for Some Symmetry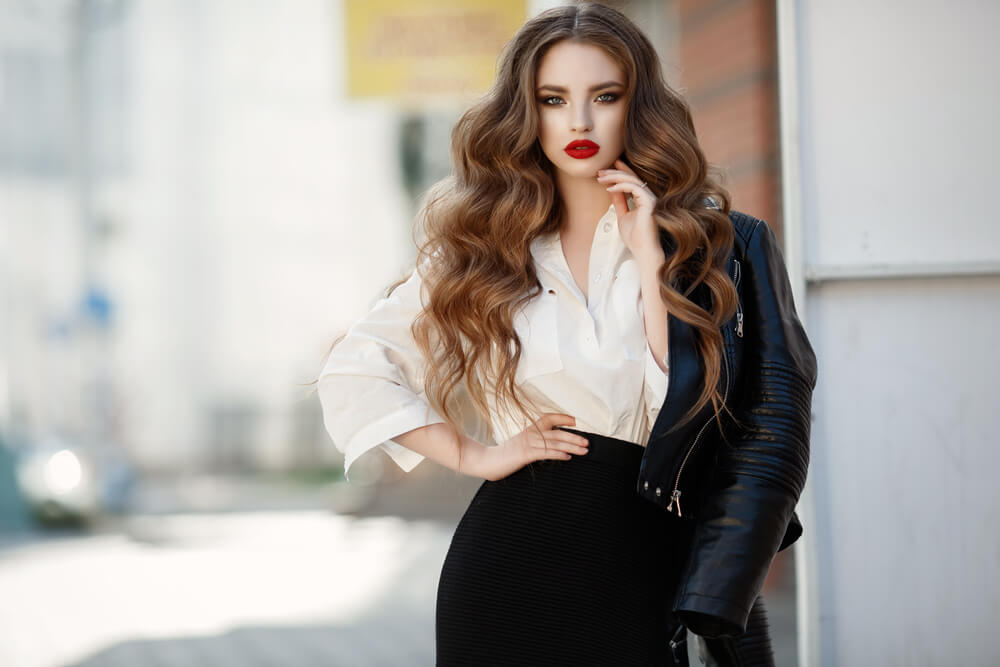 A huge trend for long hair with any texture today is parting your hair down the middle. This old-school look is seeing a resurgence after it became the talk of the town on TikTok, where teens did the #MiddlePartChallenge. Now, it's all the rage for any hair type!
Not only is a middle part very modelesque and sophisticated, but it also makes your face look symmetrical and even. It also puts all your facial features front and center. Unlike side parts that can soften harshness in your jaw or nose, a middle part bares it all. It's risky, but gorgeous if you pull it off.
It's no surprise that the middle part is back and has become one of the most popular hairstyles 2021 has seen. After all, other fun hairstyles that have caught Gen Z's attention — like pigtails and braids — are done the best with a middle part.
What's so great about rocking long hair with a middle part is that you can wear it however you want, be it straight and sleek or tousled with waves. To experiment with hair textures, check out the Lionesse Carbon Fiber 1.25-inch Flat Iron.
This flat iron is designed with negative ion technology to keep your hair smooth and frizz-free. The ceramic plates glide across your locks easily, dealing less damage than other irons. It's an easy way to get those pin-straight tresses for a put-together look.
But since the iron has a rounded shape, you can also use it to create loose waves and big curls with the flick of a wrist. Switch it up from time to time by rocking beautiful textures in your hair with this flat iron.
Curtain Bangs to Frame Your Face in a Sultry Way
One way to elevate a middle part is by getting yourself soft and sultry curtain bangs. These bangs aren't as harsh as a blunt fringe. Instead, they blend into your locks while framing your face prettily. They also draw attention to your eyes and cheekbones.
If you have naturally wavy or curly hair, curtain bangs can also add a bit of texture and shape to your hair. It makes your mane look more flattering than just a one-length cut that puts your hair in a triangular shape. It's among the hairstyles 2021 saw that is terrific for any hair texture.
What's great about curtain bangs is that they're quite low-maintenance compared to the usual fringe. You can wear them down the middle, but also look fab as side-swept bangs. They're flexible, adjustable, and will always blend into your mane seamlessly.
The Wavy Shag with a Soft Texture for a Carefree Vibe
The "woke up like this" look meets a grungy, edgy vibe with the wavy shag — a mid-length cut with lots of texture and attitude. It gives off a laidback and carefree vibe while keeping your hair lightweight, easy to manage, and super breezy.
A shaggy hairstyle looks amazing with softer waves, so if you're gunning for this hairstyle, make sure to try out beachy waves with it. It gives off that vintage bombshell look, making you look super sexy and playful at the same time.
To give your shag some soft textures, use a curling iron with a bit of a wider barrel, like the Lionesse 1-inch Curling Iron. This thick barrel gives you curls that can go from tight and coily to loose and tousled.
The aluminum Teflon barrel doesn't have a clamp. While others might find this less than convenient, it's fantastic for forming natural-looking curls. You'll also get a free heat-safe glove to protect your delicate fingers from burns.
An Extra Long Ponytail for a Youthful Yet Sexy Look
Yes, Ariana Grande made the high ponytail a classic not just for little girls, but for chic, fun-loving women. But in 2021, the world took it up a notch with an extra-large high pony.
The secret to a super long ponytail isn't to grow your hair out until it reaches your waist. That would take forever! Instead, the trick is to stack two ponytails together on your head to get both height and length at once.
All you do is put the top half of your hair in a high ponytail, and then put the lower half in another. Make sure that the hair from the top ponytail covers up where you've secured your hair tie in the lower ponytail.
The result? Snatched, smooth, and free-flowing hair that's out of your face. The trick gives the optical illusion that your hair is insanely long even when it's high up on your head.
Introducing the "Lob" — A Longer, More Feminine Bob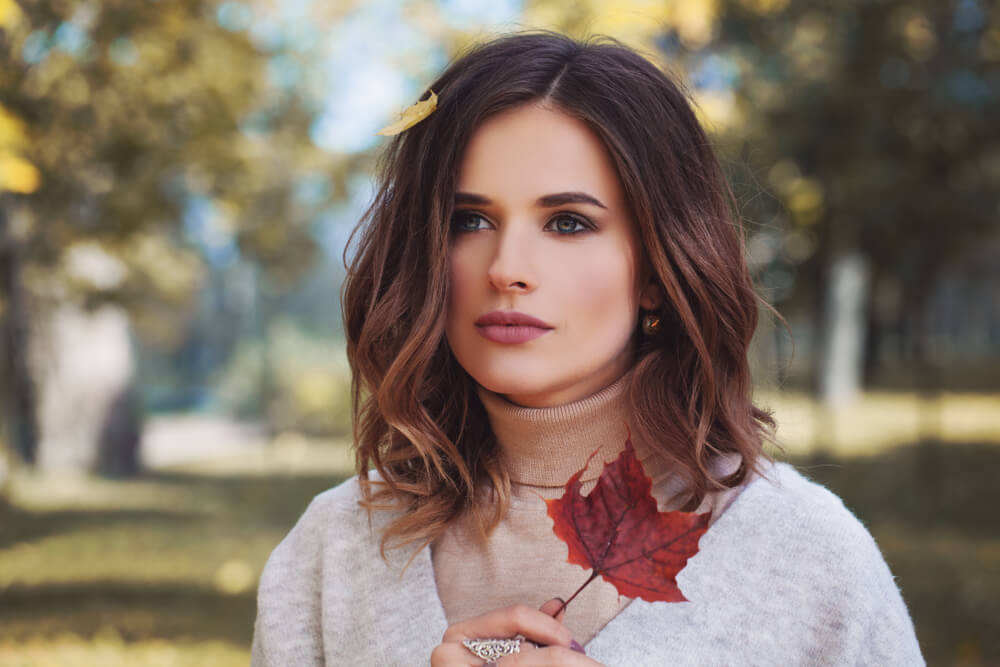 The long bob (also known as the "lob") is kind of like the cult-classic bob, but hits around shoulder-length instead of by the jaw area.
The lob might not be familiar to all, but it's one of the most popular hairstyles 2021 has seen among celebs and models alike. Some might even say it's one of the biggest hair trends to hit over quarantine. Fan faves like Kylie Jenner and Chrissy Teigen are just two of the big names that have sported this cut.
It makes sense that the lob has taken over more than the bob. At a time when we can't freely get a haircut outdoors, our hair has grown longer — and looked better!
It can be intimidating wearing a bob. A lob is a lot more low-maintenance—you don't have to get consistent trims to get the length just right. It's more relaxed and adds a softer, more feminine touch because of the length. It also makes your face a bit longer and more oval.
Creative Interpretations of the Classic Hair Half Up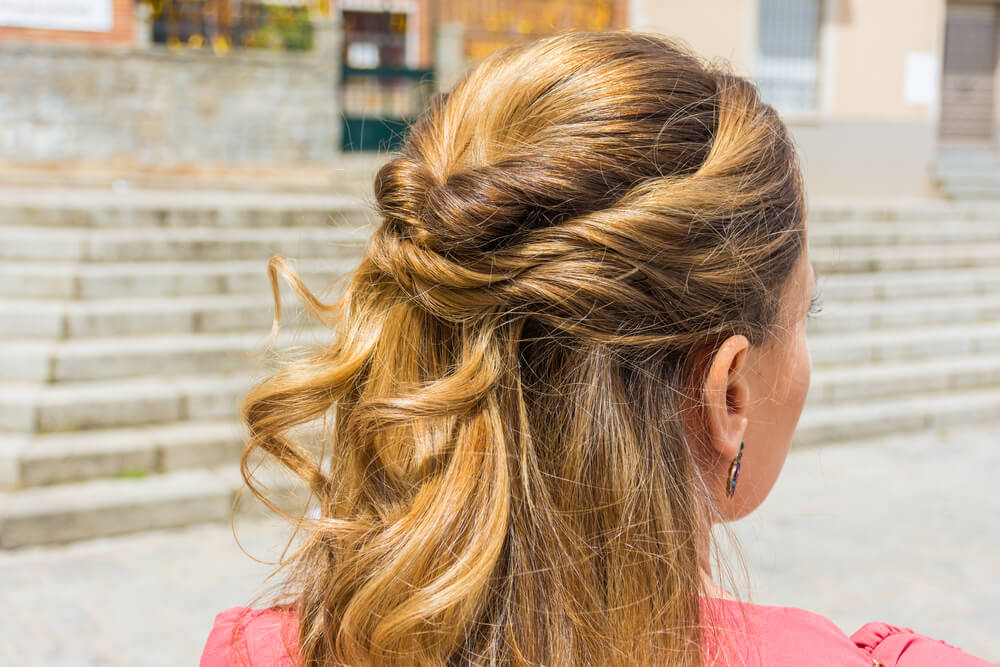 Wearing your hair half up is a terrific way to show off your length while keeping those pesky locks out of your face. It's pretty much a classic at this point. But there are more ways than one to wear a half-ponytail, and in 2021, we saw how trendy it was to wear it in different ways.
You can wear your hair half-up when it's straight, curly, braided, and with other fun textures. You can even create fun illusions to make your hair look like it doesn't have a hair tie holding it together by wrapping a lock around your half-up ponytail.
And while the half-updo seems kind of modern, you can always use it to play around with a vintage look. Simply flip the ends of your hair with rollers or a medium-sized barrel (try this Lionesse curling iron), and you're ready for retro glam.
Party Highlights for a Striking Pop of Color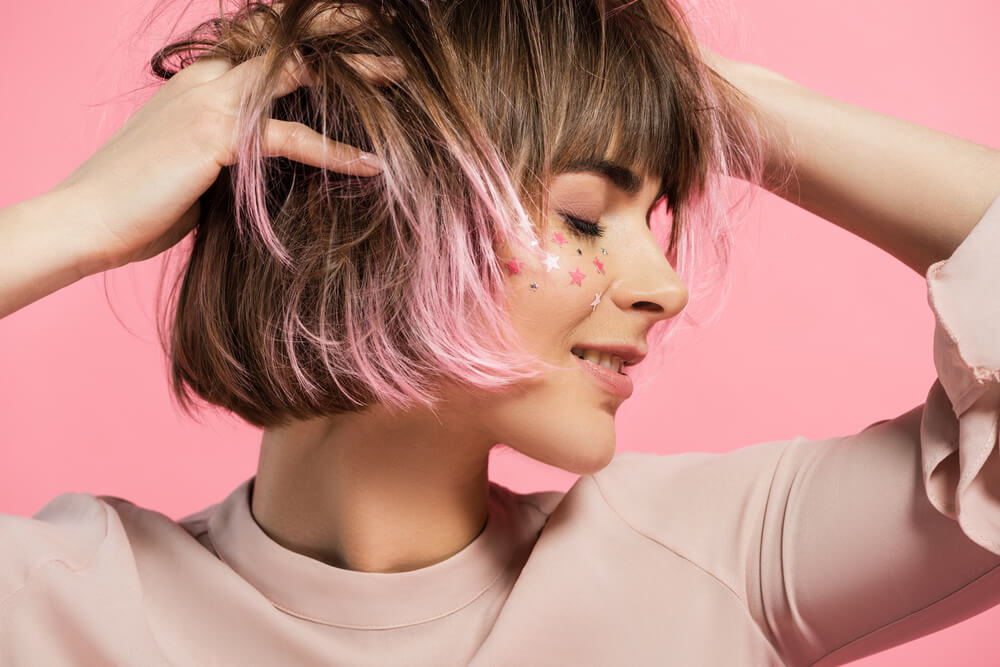 Highlights are super common today — who doesn't have them in natural colors like blonde, brown, or copper? But Gen Z has taken highlights to another level this year by bringing back the 90s trend of party highlights. This is thanks to its rising popularity in pop culture, like in music videos.
Party highlights give you a pop of color for a look that is more fun and unexpected. You can go for deep green and magenta highlights, or something soft and girly like pastel pinks and lilacs. And there are tons of ways to get it done too, from permanent hair color to dip-dye.
Not completely sure if you want party highlights seen in your locks all the time? Try out peekaboo highlights, which are hidden under you're the top sections of your hair.
When you wear your hair in a ponytail or curl your locks to give it added texture, your new color will start to peek through. Business in the front, party in the back!
Mullets as a Statement Hairstyle for Female Empowerment
While mullets are traditionally a haircut only for men, it's becoming a statement hairstyle for women in 2021. Stylists are noticing how women have been more open to trying out daring and unconventional hairstyles now that they're out of quarantine, so it's no surprise that the mullet is slowly taking over.
Not only does this haircut grab attention, but it also gives you a grungy vibe. Don't be afraid to go even louder by playing around with different fashion colors to give your new hair the spotlight it deserves.
Icy Blonde Tresses to Welcome the Winter Months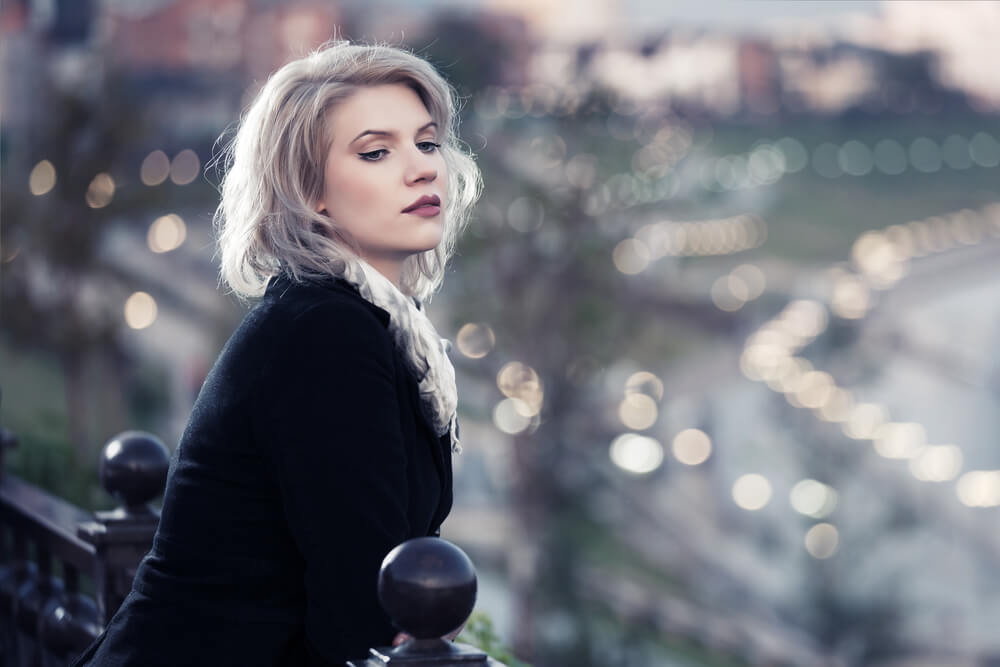 Matching your hair color with the season seems so extra, but it makes all the difference for getting excited about the time of year.
With the colder months coming up, it only makes sense to ditch the warm strawberry blonde and golden tones and go for the newest trend in hairstyles 2021 will be seeing: icy blonde hair.
Super light, cool blonde hair looks amazing on many skin tones, but it's especially flattering on those with a warmer undertone. A cool shade can balance out your natural warmth and bring out the bronze in your skin, making you glow.
If you're comfortable bleaching your hair and rocking a new, unfamiliar color, you'll love this look!
How to Care for Your Hair When Experimenting with Hairstyles
But before you start styling and getting chemical treatments for your hair, you must prep the right way to ensure you maintain the health and integrity of your beloved tresses. To do that, you need to use nourishing products that will moisturize and strengthen your locks.
Always start with freshly cleaned and nourished hair when you're thinking of heat-styling. When you take hot tools to dirty hair smothered in days' worth of styling products and dry shampoo, you can end up burning your hair and causing damage.
But it's not just about getting your hair clean. It also has to be nourished. You need moisture to make the hair more bouncy and elastic, and you need protein to strengthen the hair and make it more resilient against the heat stylers you're about to use.
That's why before trying out these hairstyles 2021 is seeing a lot of, you have to wash and condition your hair with good-quality products. The Lionesse Shampoo and Conditioner are terrific for this. They're infused with soy proteins and olive oil, giving you the ultimate balance of protein and moisture.
And once a week, your hair needs intense nourishment and restoration, especially when you heat-style constantly. For that, try out the Lionesse Hair Mask. It provides deep moisture for overly processed and damaged hair, replenishing it with the hydration it may have lost in your day-to-day styling.
Conclusion
New hair trends come and go every single year. But because we're all extra excited to go out again after being locked up last year, the trendy hairstyles 2021 is all about are bolder and better than ever before.
It's all about doing something out of the box and not constraining yourself to any hair rules. Take any of these trends and put your own spin on it to make it entirely yours.
Give yourself a new, eye-catching look with one of the best hairstyles 2021 has seen so far. A dramatic pop of color here and a quick ponytail trick there will have you looking snatched and gorgeous in an instant!