Winter is here! And the season brings with it all of the holiday parties, events, and family gatherings that make us want to look our best. Even better, winter is the perfect time to update the look of your locks and experiment with new hair trends for holidays.
Whether you are longing for pin-straight, shining strands, that layered wolf cut you've seen on social media, or the ice blue color that's trending everywhere, we've got the inside scoop on all of the most festive hair trends for the holidays that you'll be dying to try this season.
If you're wondering about the tools and products you'll need to achieve these styles we're about to reveal – don't worry! At Lionesse, we have the innovatively designed styling tools and products that are the key to taking your locks from dated, dull, and out-of-style to uber-trendy and festive all winter long.
Are you in?
Keep reading for more on the hottest hair trends for this holiday season. With a few quick tips from us, you'll be able to flaunt these looks at all of your winter gatherings with family and friends. So, plug in your favorite Lionesse heated styling tool and get ready, because you're about to discover the top eight festive hair trends for holidays.
Top Knot Headbands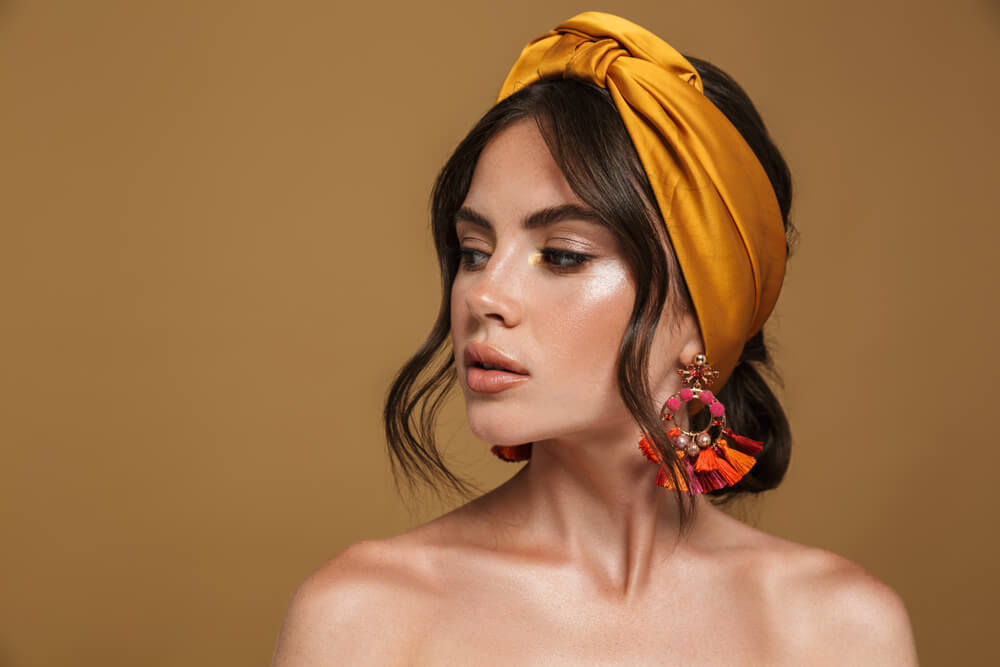 If you thought you wore your last headband in the fourth grade, you might feel surprised and excited to learn that they're back in style this season. Headbands are bigger and decorated with more bling than ever before. 
This year has been huge for hair accessories in general, and the winter of 2021 has us continuing to gush over many of these must-have adornments, especially top knot headbands! If you're wanting the perfect chic look for your holiday party this season, you need only browse and select from one of the many styles of top knot headbands available out there.
Be on the lookout for top knot headbands in an assortment of colors, patterns (like animal print), and fabrics (such as velvet). There is a top knot headband for everyone. Perhaps most popular are the top knot headbands featuring faux pearls. These will easily add a sophisticated touch of glamour to your style.
To be sure your strands are looking suitably fierce beneath your new headband, we recommend a 19mm barrel styler, such as our Curling Iron ¾. It'll give you bouncy and natural curls for an on-trend hairstyle that'll compliment your new accessory.
The Ballerina Bun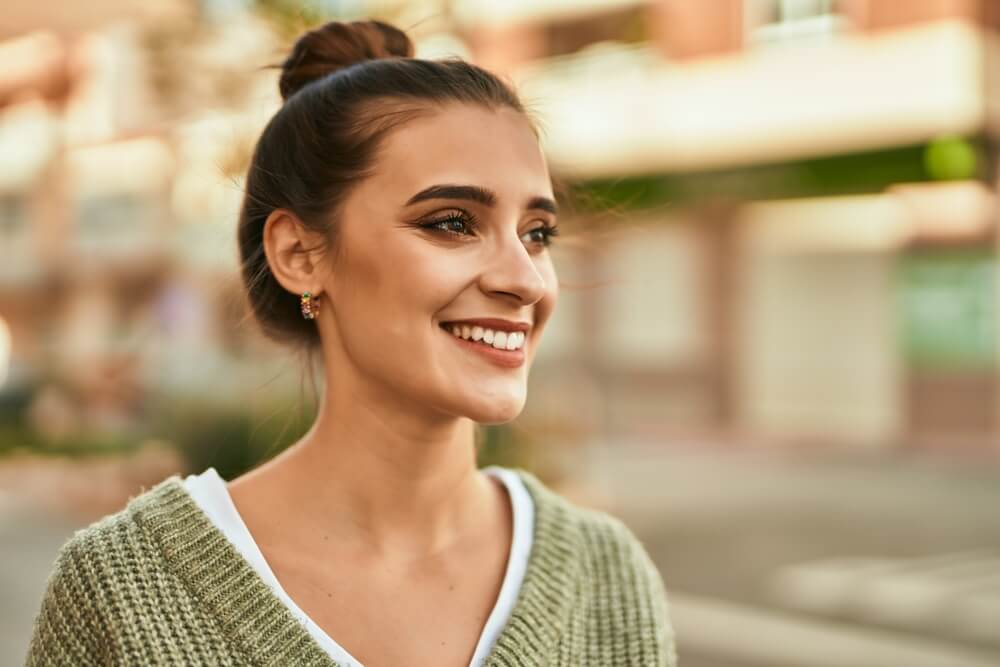 High on the list of hair trends for holidays is a classic updo; the ballerina bun. This easy to achieve, sleek and sophisticated trend allows you to look like a ballerina waiting to perform in the Nutcracker.
During the winter your normally healthy locks can become more dry and full of static. And whether the cold winds are assaulting your strands or the dry air is wreaking its havoc on your locks, wearing your hair in a bun is a great way to keep your wayward strands looking fabulous. 
Buns are a great hair styling time saver as well. On the days when you're in a rush and have no time to pull out your favorite Lionesse Curling Iron, you can simply grab a hair tie and a hairbrush and score a flawless finish to your style. 
Loose Curls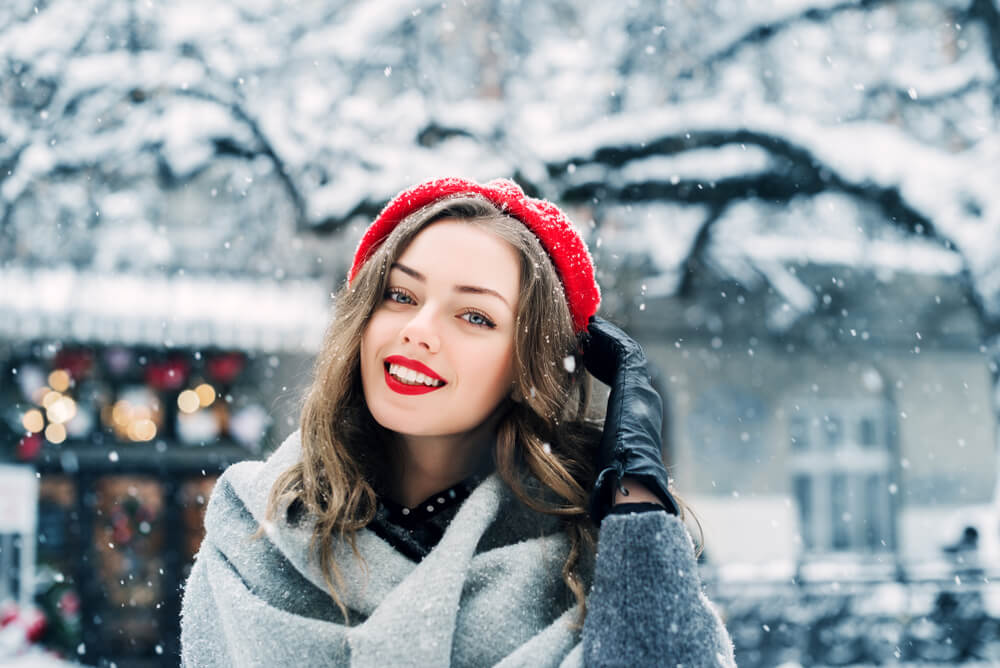 Another trendy style this winter is feminine and super-romantic loose curls. Loose curls are a classic, romantic style, perfect for dinners out and date nights.
Scoring loose, touchably soft curls with body and bounce is thankfully pretty easy and fast. 
With a high-quality curling iron or rod with slick aluminum barrels, such as our Lionesse Curling Iron 1, you can flaunt salon-quality curls from the cozy warmth of your own home. Just right for your hair, our Lionesse Curling Iron 1 has an innovative design that allows you to easily achieve sleek, luxurious curls that always look natural. These lush spirals are finished in minutes and are sure to get you noticed this season. 
We also love that our Lionesse Curling Iron 1 offers a quick recovery from the heat. This ensures that you'll have stable and even curling every time you use this fan-favorite curling iron for all the events on your calendar this winter.
Some Quick Pro Tips for Perfect Loose Curls:
Use a high-quality curling iron to curl each 1-2" section of your hair. For gorgeous, selfie-worthy curls, keep your hair on the curler for no more than three to five seconds.

Let the curls fall after releasing them from the curling iron, instead of holding them as they cool or pinning them in place.

Although you might be tempted, don't use a hairbrush on your new curls. 

Capture your curls and help them to stay frizz-free with a spritz or two of setting spray. 
The Wolf Cut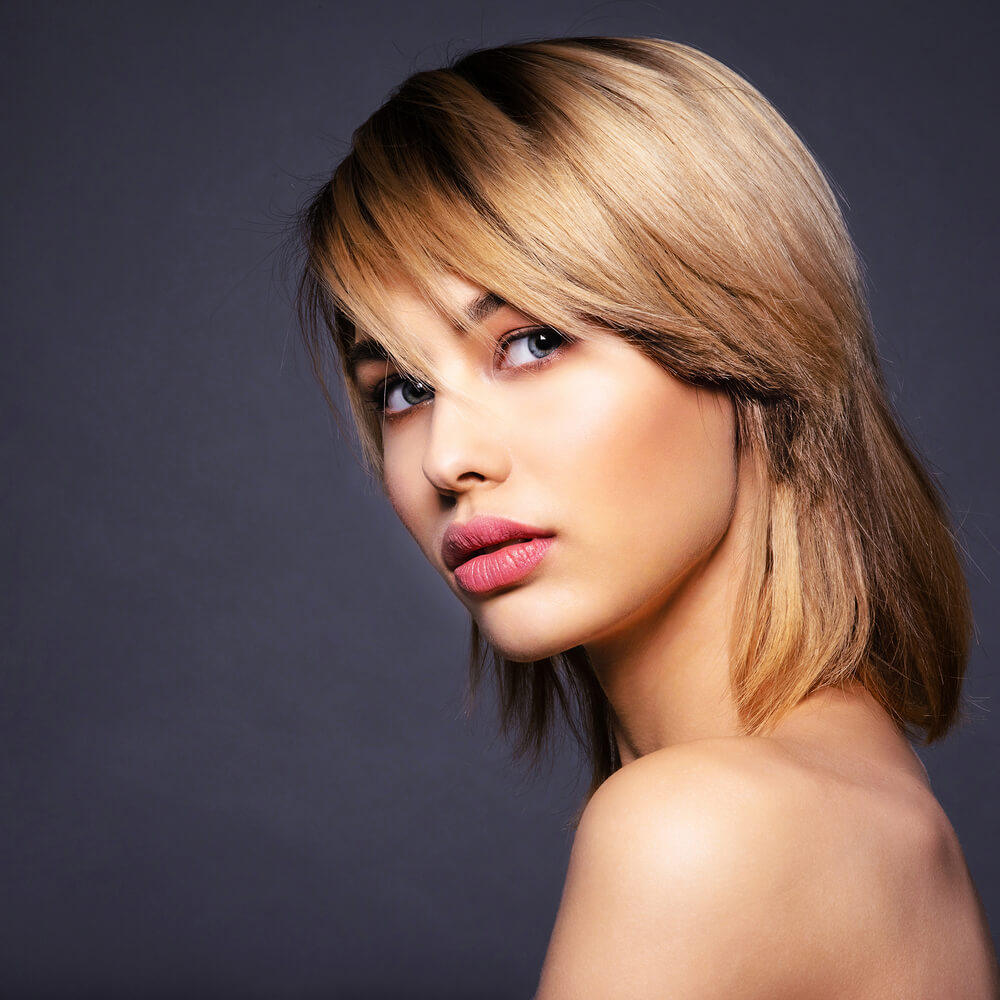 If you love the volume and are all about layers, you might want to head to your salon and ask your stylist for, "The Wolf Cut," ASAP. The wolf cut is a soft take on grunge style and has been breaking the internet this year. A more modern take on the mullet of the '80s, the wolf cut is a shaggy favorite of stars like Billie Eilish and is viral on social media.
The Wolf Cutworks amazingly well on most types and textures of hair. You can also pull it off with both medium to long hair. Because of the sheer multitude of layers involved in this trend, it boosts the volume of your locks for days. 
On the flip side, if you have thin strands, you'll want to reconsider this style before your stylist grabs the scissors and starts chopping. Hairstylists recommend the wolf cut for those with medium to long hair because it can look overly choppy on shorter hair. Is your hair looking thin these days? The layers involved can weigh your hair down, making it look thinner.
Looking for a romantic holiday vibe? Style the wolf cut using a curling iron, with a slight curve of your wrist to give this shag a slight bend of lift to avoid a flat wolf style.
Half Bun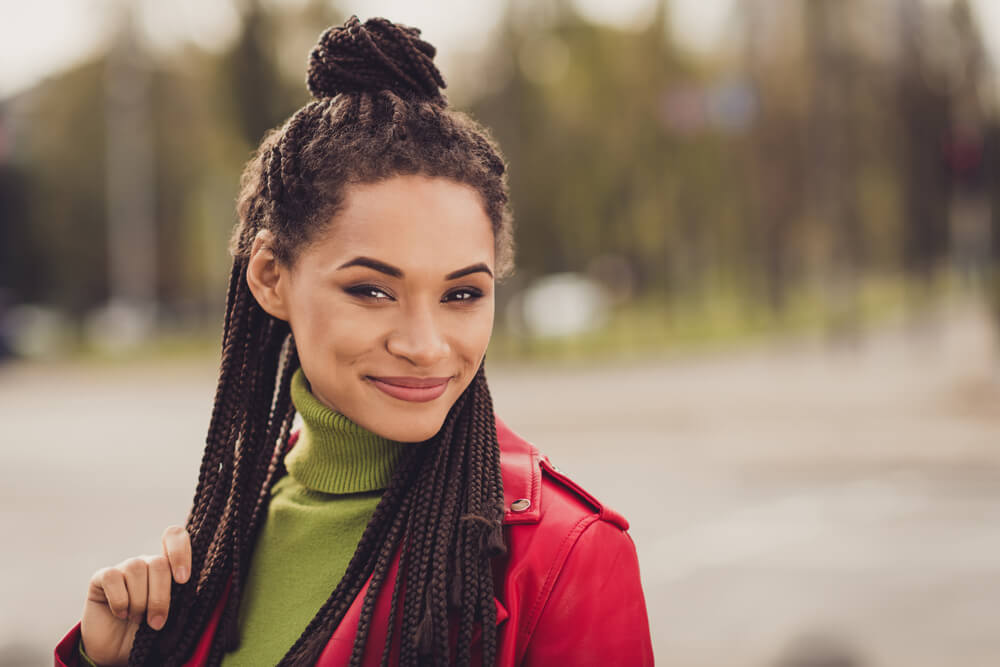 Celebrities and fashionistas love wearing buns. And, as we've found out this year, they have some great reasons to embrace this 2021 hair trend.
The half bun is an easy way to achieve a put-together winter trend quickly, without having to worry about pulling all of your back perfectly. It's also the perfect style for breaking out the dry shampoo so that you can postpone washing your hair for another day.
To achieve this look, use a wide-tooth comb to smooth the top section of your hair back. Then, secure it with a hair elastic. Twist the length of the secured section and wind it around your hair tie. Secure your half bun with a hair elastic or your favorite scrunchie.
A versatile style that works for the casual events on your calendar as well as your most important events, you can style your half bun with a tight sleek look or tease it for a more relaxed impression.
Bangs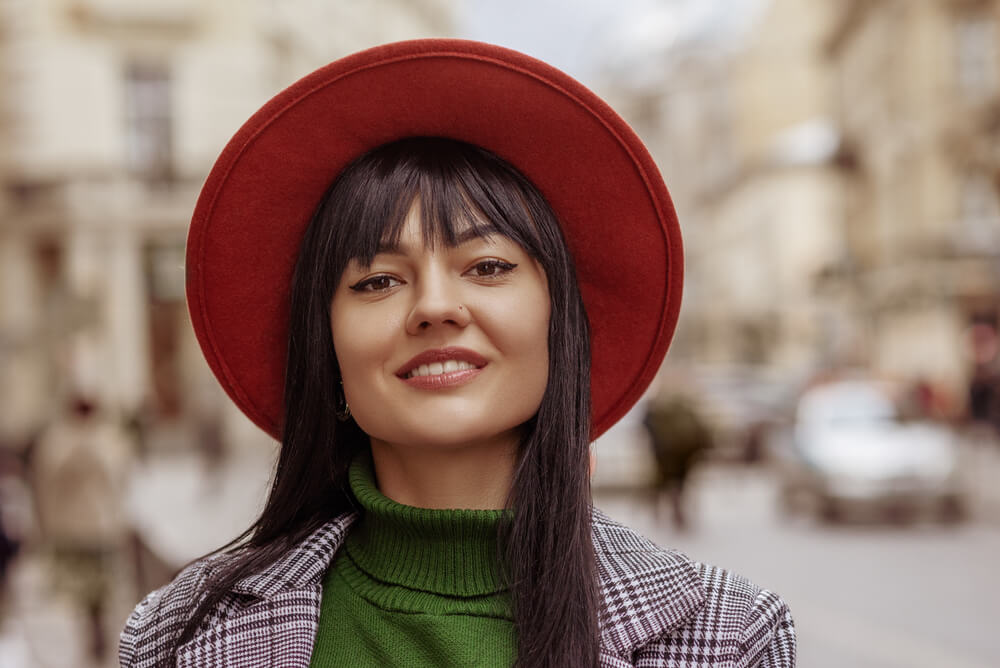 If you are looking to keep the length of your hair but want to make an impression with a new look, why not embrace one of the biggest hair trends for holidays and get yourself some bangs? Bangs are super adaptable and work for all types of hair. 
Side bangs are an easy option for changing up your style. Have your stylist trim your bangs until they touch your cheekbones. Perfect for round faces, they help elongate your face.
If you're looking for bangs that don't require a lot of styling and maintenance, you might want to try curtain bangs. Everywhere this season, curtain bangs are feathered, long, wispy bangs that frame your face in the shape of an arch. This creates an incredibly sultry look. This style is less risky than traditional bangs because if you get bored with them after a month, the length of them means they'll grow out quickly!
Looking to shape your new, trendy bangs easily, without any lines from your flat iron? Hold your straightener (we recommend the Carbon Fiber straightener from Lionesse) so that it's horizontal. Then, slowly rotate it down and under without clamping it. 
Icy Blue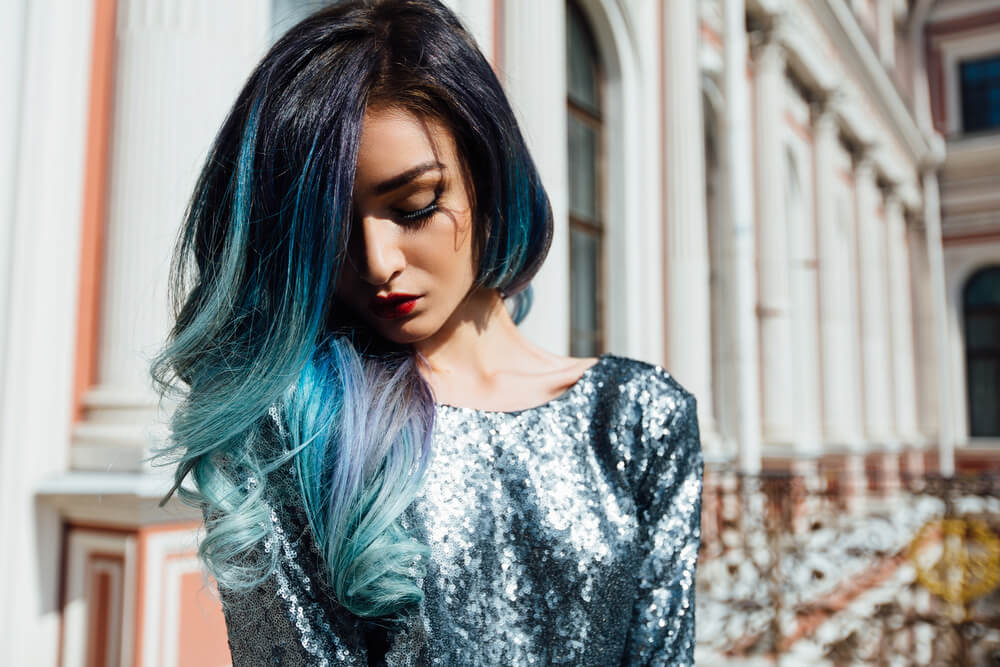 Changing up your color, drastically, is a wonderful way to turn heads this season. And the gorgeous ice-blue locks we're seeing on celebrities couldn't be any more perfect for the winter months. 
If you are looking for an edgy look, or a super drastic change, asking your stylist for icy blue strands is guaranteed to get you noticed! Don't shy away from this color if you're beyond your teenage years – adults are in on this style too. Possibly the trendiest color of the year, you can score this hue in a multitude of ways. 
An ombre look that is darker blue at the roots and slowly fades down the length of your hair into a cool ice tone is jaw-dropping on most cuts and lengths of hair.
Icy blue locks can be styled in a multitude of ways, although we think that the color looks especially gorgeous in fishtail braids.
Some Quick Tips Before Going Icy Blue This Winter:
Don't dye it yourself

Find an experienced stylist

Be prepared to visit your stylist frequently for touch-ups on your color

Do a deep conditioning treatment on your strands a few days before your appointment

Try to wash your hair less often to keep your color strong

Now that your hair is processed, take care to use quality heated styling tools when you style your strands
Long with a Center Part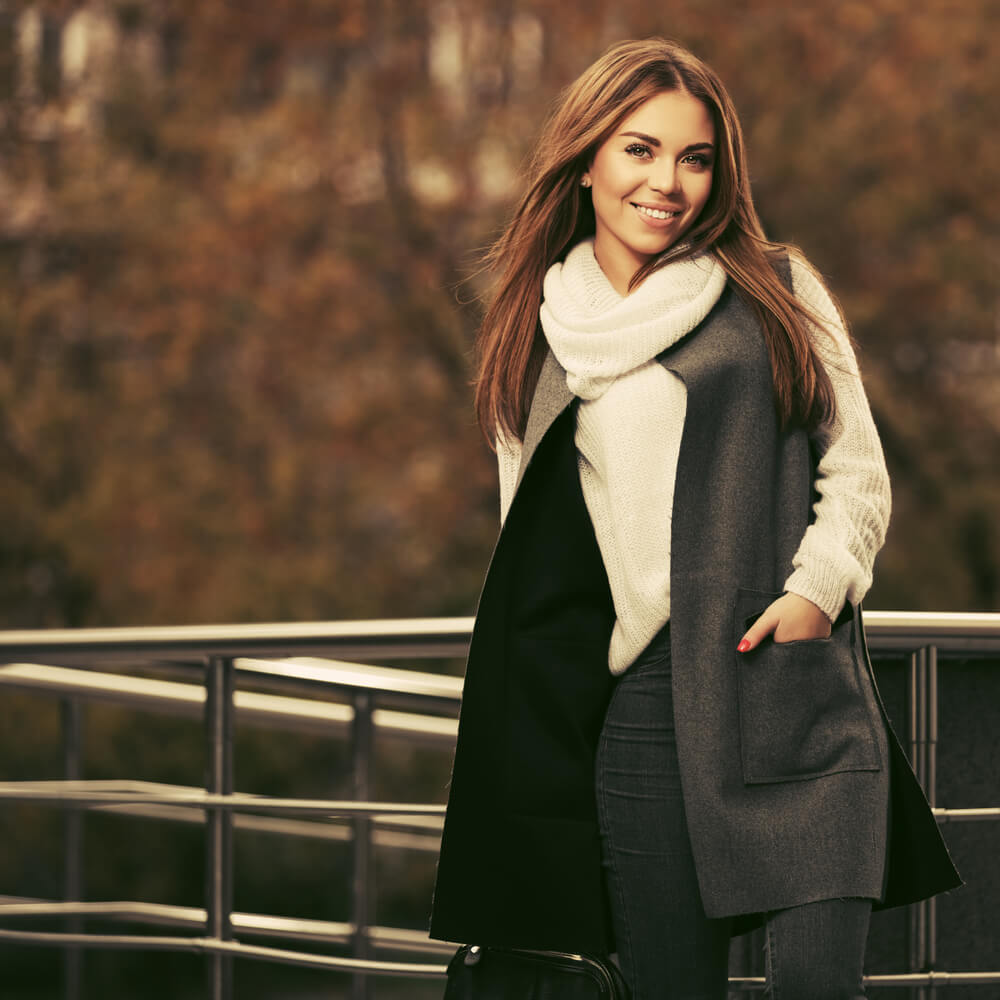 You've seen it everywhere lately. It's the festive trend that's been popular for a while now, and this style isn't going anywhere soon. Best of all, it's super easy to achieve if you've grown out your strands and have long locks. The trend that Lionesse is talking about is long hair with a center part – it's the most popular go-to style of all the hair trends for holidays.
A sophisticated yet edgy style, it's a trend that makes your face look symmetrical and highlights your facial features. While parting your hair on the side can have a softer, more romantic vibe, wearing your strands extra long and parted down the center of your head allows you to bare your gorgeous face for everyone to admire. 
To tackle this trend and turn heads all season with this style, be sure to straighten your hair with your Lionesse Carbon Fiber Flat Iron. To achieve the perfect middle part, use your nose as a centering point and align your comb with the tip of your nose.
This trend is also flexible and super adaptable on those days when you want to change up your look or go with a more low-key style. Want to combine two of the best hair trends for holidays and wear your hair with loose curls and a center part? Use your favorite Lionesse curling iron to create touchably soft loose curls.
Your Next Step
If you are looking to update your style this winter, we know our eight festive hair trends for holidays will allow you to make the style impact you crave.
At Lionesse, we have developed our heated hair styling tools using innovative technology. The unique design of our hair straighteners and curling irons allows our loyal customers to achieve the gorgeous trendy styles of their dreams using high-quality and versatile styling tools with many cutting-edge features. 
With our Lionesse hair straighteners, curling irons, and hair care products, you'll flaunt festive and unbelievably gorgeous hair trends for holidays this winter. 
What are you waiting for? Get your Lionesse styling tools today!