We know we say consistency is key. However, it's never too late to spruce up your skin care regimen with a treatment every now and then! 
Infuse your skin with ingredients that are proven to be effective yet gentle on the skin with the face masks and treatments from Lionesse. Through the use of Earth's natural gemstones, we have created a series of collections that tend to various skin concerns and issues. Whether you're dealing with the loss of firmness, a dull complexion, or dry skin, we've got the right mask for you.
The Black Onyx Mask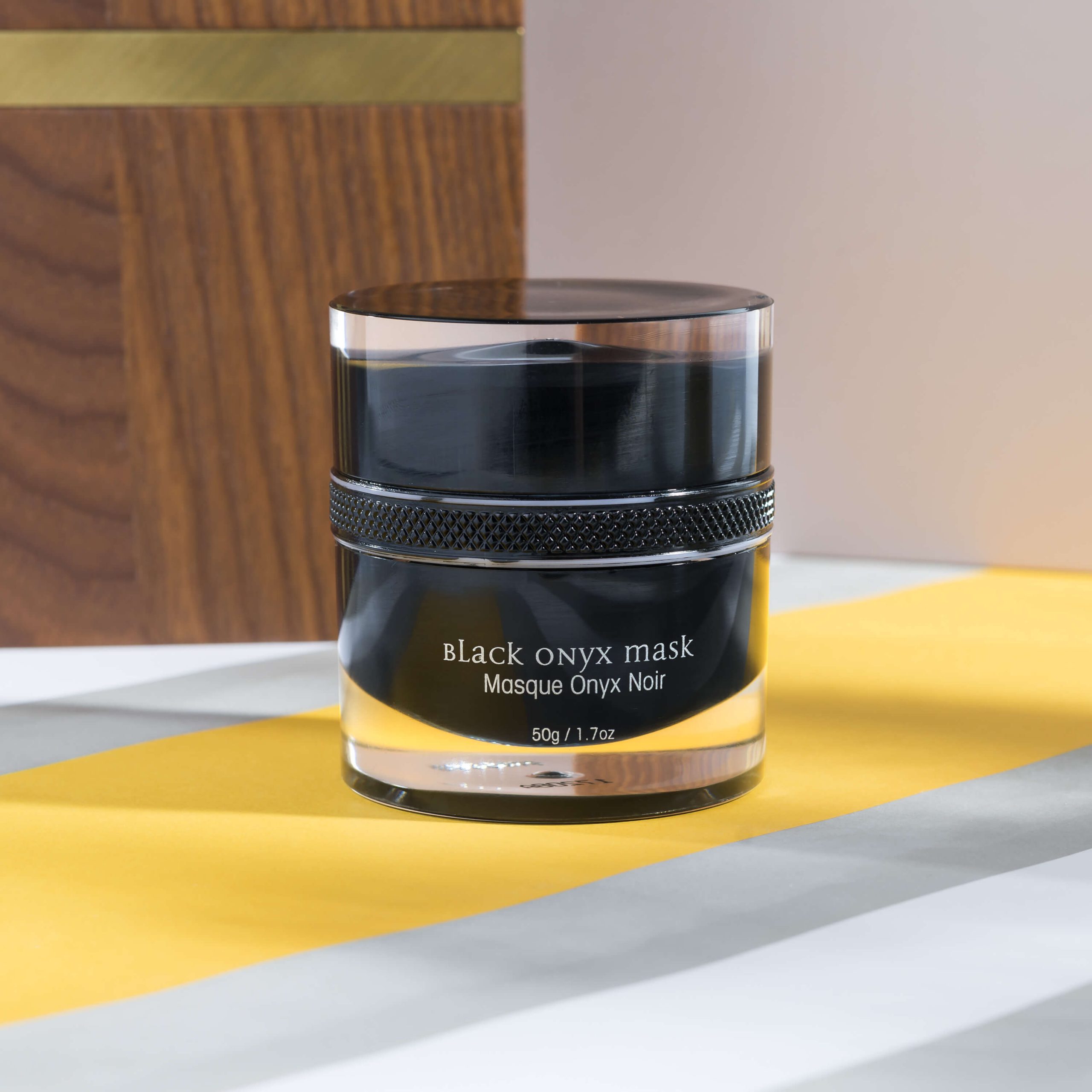 First on our lineup is our Black Onyx Mask!
We absolutely love this clay-based mask for detoxing our skin and  bringing a youthful and energetic look to our complexion…literally! When this mask is applied to the skin it begins to actually heat up. This increases the efficacy of the mask, really allowing it to dig down into the pores. The result is clean skin that is super soft and has a natural glow to it!
One of the star ingredients of this mask, in addition to its featured ingredient of Black Onyx, is Kaolin. Kaolin is a soft, gentle clay that assists the skin in so many ways. It helps to balance oil production, prevent acne, and smooth the skin. We love to use this in our masks because of its gentleness, giving even our sensitive skin friends a chance to glow.
Use this mask once or twice a week and pair it with our Black Onyx Serum to really intensify its results!
The Opal Sheer Melting Mask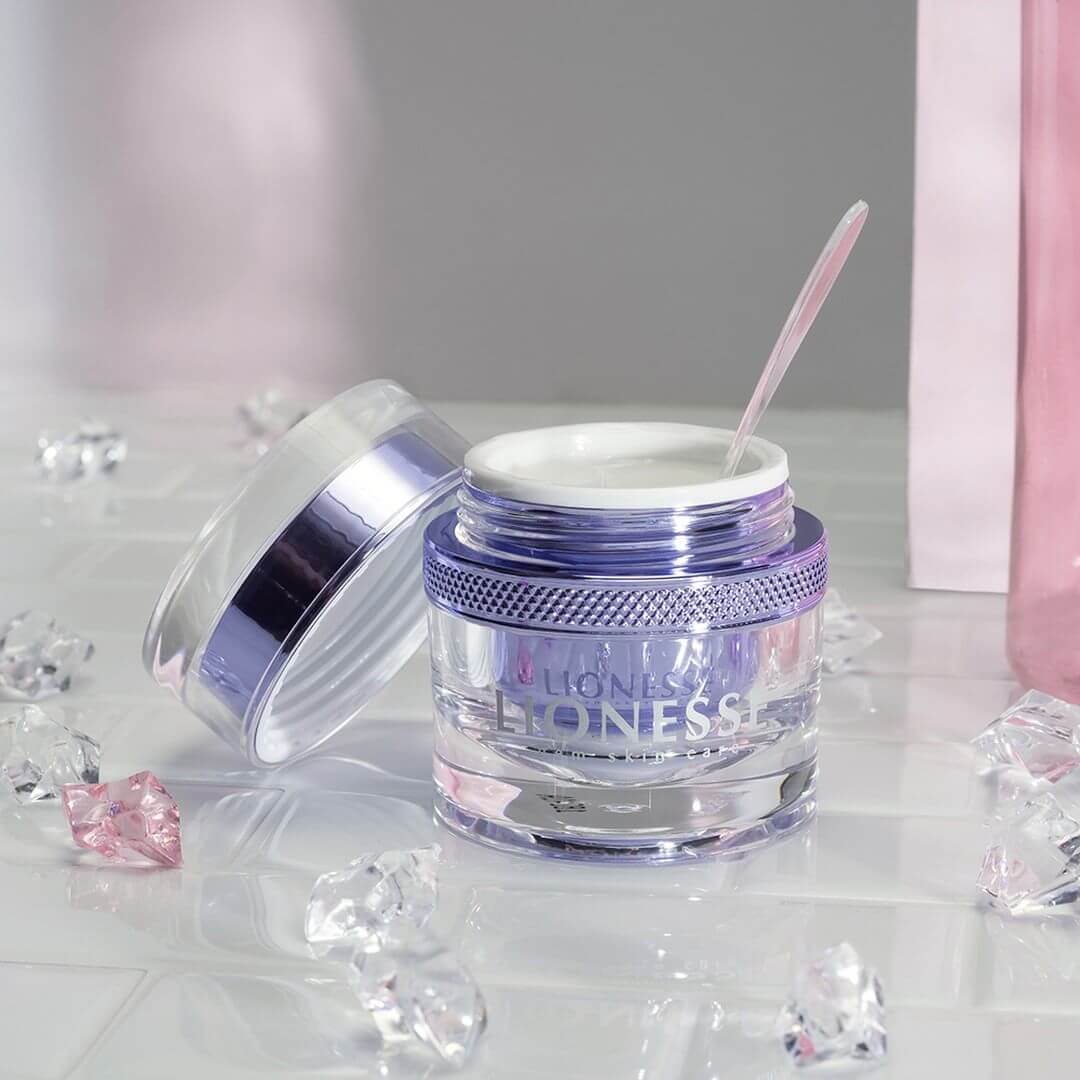 Innovation in the skincare industry doesn't just mean finding new things to inject into our faces. Instead, it can also mean the science behind what we apply onto our faces. This is where our Opal Sheer Melting Mask takes centerstage, and for good reason! This super-concentrated mask only needs to be used once a week. Ready to pick your jaw up off the floor once you learn how it's applied?
On clean, dry skin, you'll apply this mask and leave it on for ten minutes. Once the allotted time is up, check your face in the mirror. You'll notice that there are only droplets remaining and that they easily melt into your skin. We get it, this might be something you just have to see to believe!
Once the mask is sufficiently melted, your skin will look and feel supple and soft. This Lionesse face mask uses ingredients like Avocado Oil and Sodium Hyaluronate to both reduce the signs of aging while also leaving the skin feeling moisturized and hydrated. Add this to your skincare routine to instantly take your complexion to the next level!
The White Pearl Facial Peeling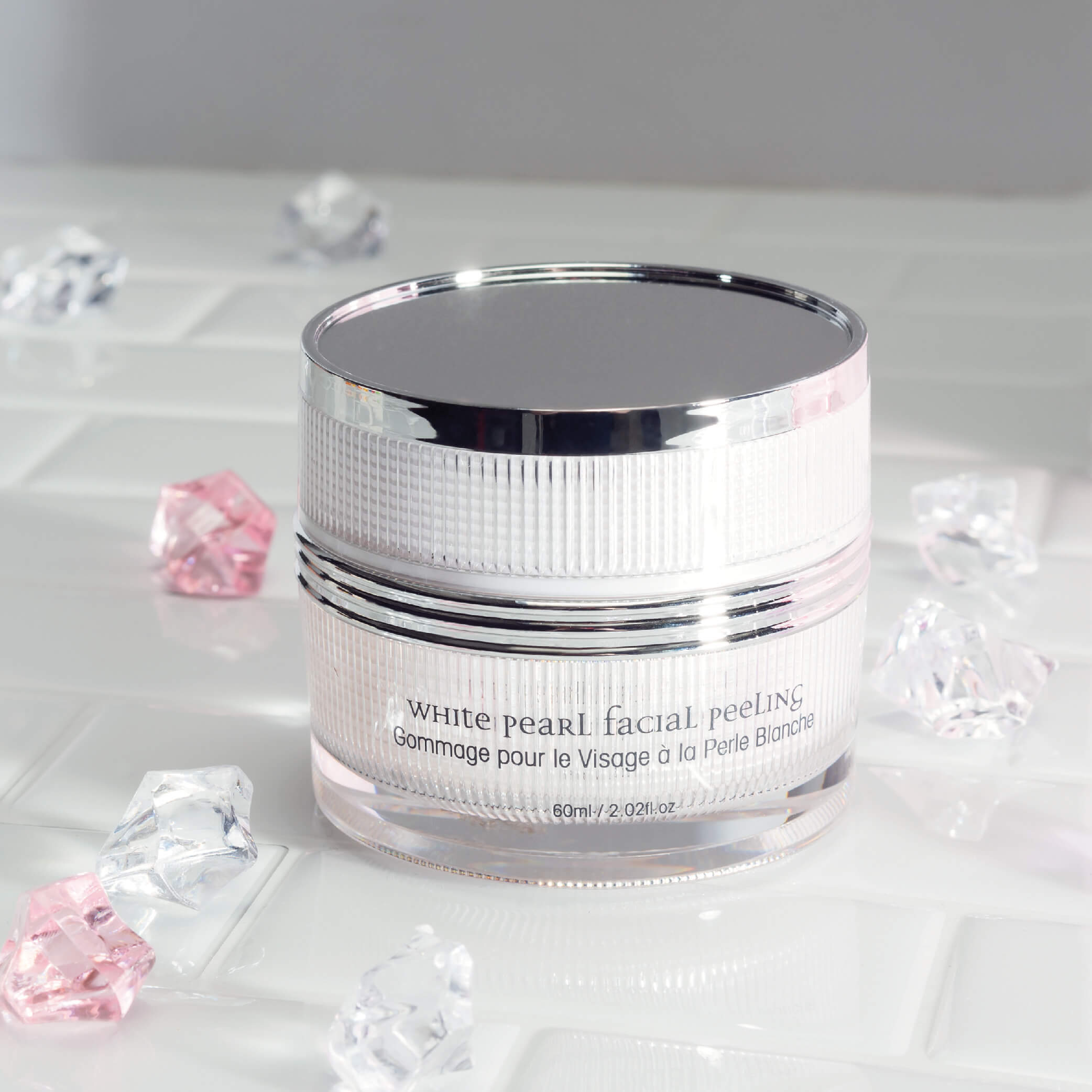 Remember when we mentioned that treatments can be masks and/or exfoliants? The Lionesse White Pearl Facial Peeling is the perfect example of this.
With every review giving no less than five stars, there's a reason why this is on our Best Sellers list! Pearl Powder and Glycerin work to remove built-up dead skin and dirt while also smoothing and polishing the skin.
Use this with our White Pearl Day Moisturizer. It also contains Glycerin to deliver some powerful moisturizing and hydrating benefits.
Want to go even further? Transform your entire skin regimen with our White Pearl 2 Step Cleansing Kit.
The Morganite Magnetic Mask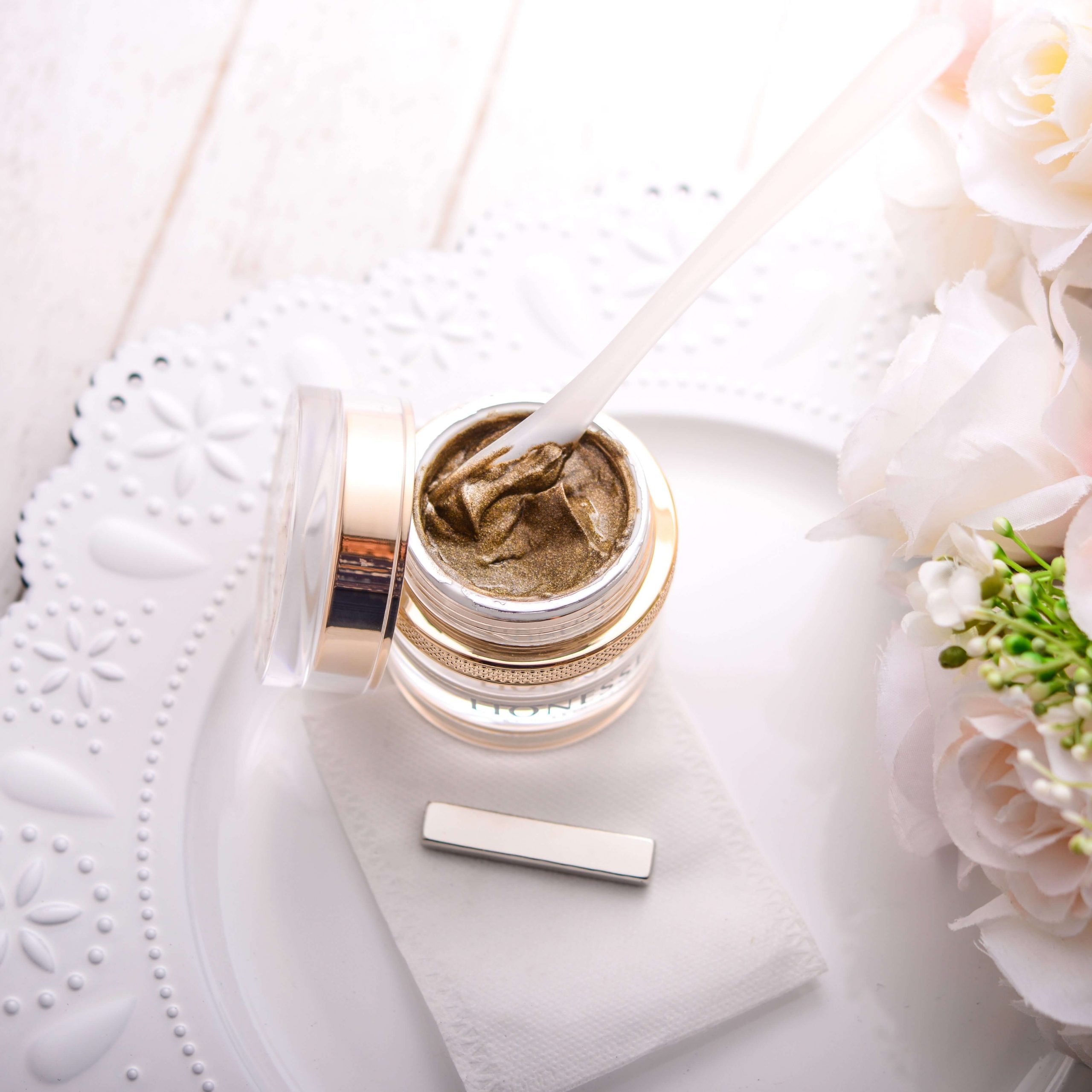 "Chemistry is fun!", said a very small group of people. But you may find yourself in that growing group once you hear how our Morganite Magnetic Mask works!
Formulated with Coconut Oil, Rosemary Leaf, and Sweet Almond Oil, this mask stands all the way up to dry skin with ease. It also happens to be truly fascinating to use.
This mask is very powerful, so it only needs to be used once a week. Once your skin is clean, you'll apply a thin layer to your face. Allow the mask to sit for a bit and then insert the magnet that came with the mask into the provided sachet. Hover it over your skin to lift the mask away. Any remaining oils can be massaged into the skin and neck for a long-lasting hydrating effect. It's like a mask and a serum combined! 
The physical healing properties of Morganite make this an excellent skin product to handle any and all skin concerns.
The Ultimate Diamond Lifting Mask
Here we have another Lionesse face mask that utilizes Kaolin to aid in detoxification and anti-aging. You can be confident in its ability to deep cleanse your skin while also imparting ingredients to fight fine lines, wrinkles, and sagging skin!
In addition to Kaolin, the Ultimate Diamond Lifting Mask is formulated with Retinol, Collagen and Vitamin E. All three are amazing ingredients for fighting the signs of aging. Retinoids have long been proven to be effective at reducing the appearance of fine lines and wrinkles on the skin and the same goes for Collagen.
Why do we love Collagen so much? It is literally one of the main components of the skin's structure, so keeping it in the best of care can do wonders for our skin, especially later on in life. Use this mask with our Diamond Neck and Face Lift Cream, which is formulated with Sodium Hyaluronate, to help keep your skin's production of collagen consistent.
The Diamond Rejuvenating Facial and Eye Mask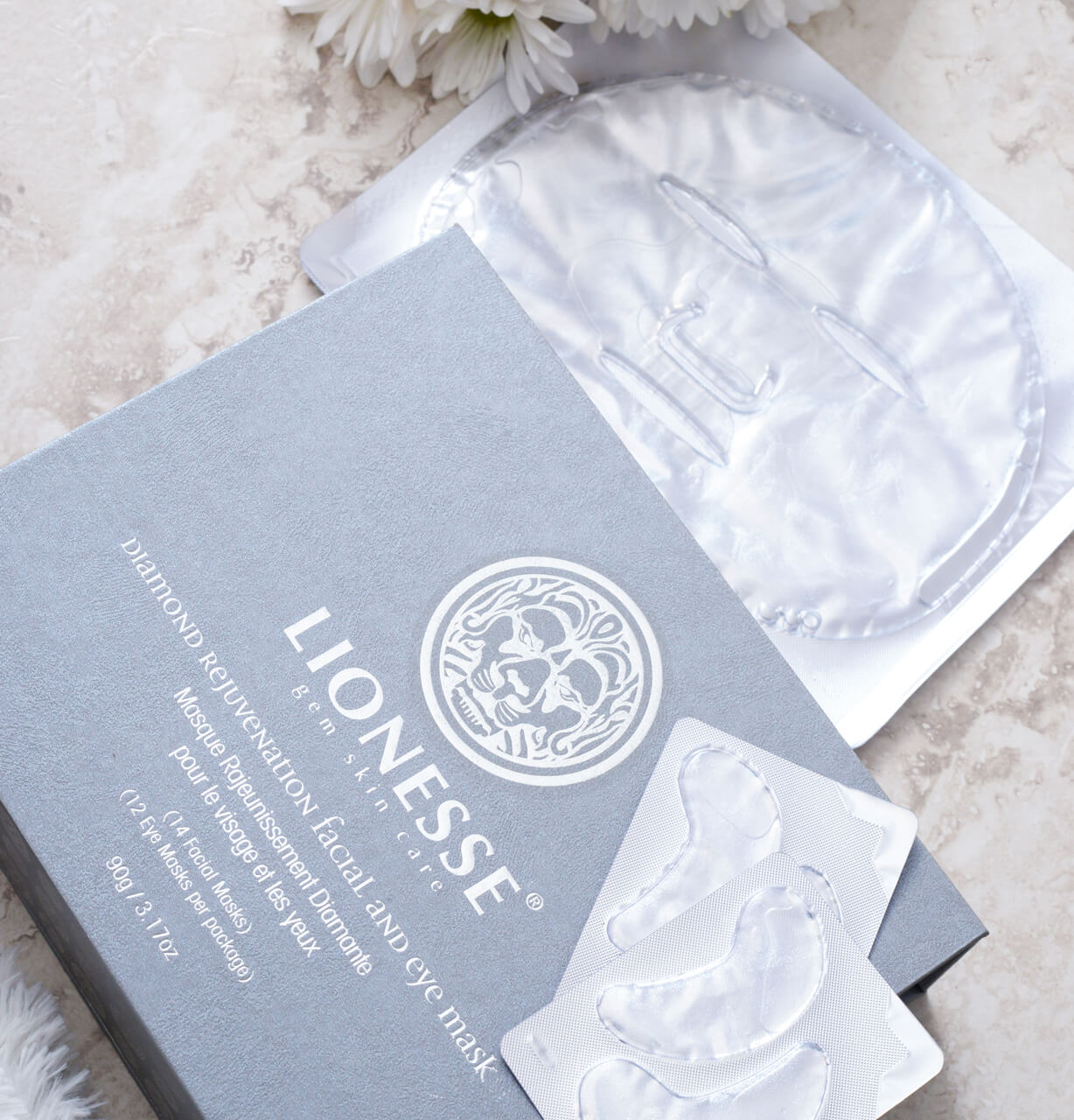 Last on our Lionesse face mask must-haves list is our Diamond Rejuvenating Facial and Eye Mask! That's right. You can't forget about your eyes, especially if anti-aging is one of your skincare concerns. Give your skin the ultimate spa day once a month with this intense skin treatment.
Skin will be left looking youthful and feeling more firm after this mask works its amazing magic. Its goal is to reduce the look of wrinkles and we use collagen to get the job done. In addition, Hyaluronic Acid, Propylene Glycol and Lavender Oil all work to nourish the skin and plump up those little wrinkles.
You might think of Lavender Oil as just the smell-good scent for when you want to have a good night's rest, but trust us, it is so much more! Lavender Oil, in addition to other essential oils, is fantastic at helping to reduce the appearance of fine lines and wrinkles on the skin. We deliberately use this oil in our mask to take its anti-aging properties through the roof.
Leave this eye mask on for fifteen minutes and rinse off to reveal a younger, more radiant complexion.
Gemstone Skincare
So now you know the six Lionesse face masks you absolutely have to have in your skin care arsenal. They'll not only give your skin the love it deserves, but also make sure it stands up to any signs of aging that may appear.
But you may be wondering, what's up with all of the gemstones?
Well, Lionesse leverages the mythical and supernatural powers of select stones to bring you skin care that really does go above and beyond to heal your skin. Let's take a look!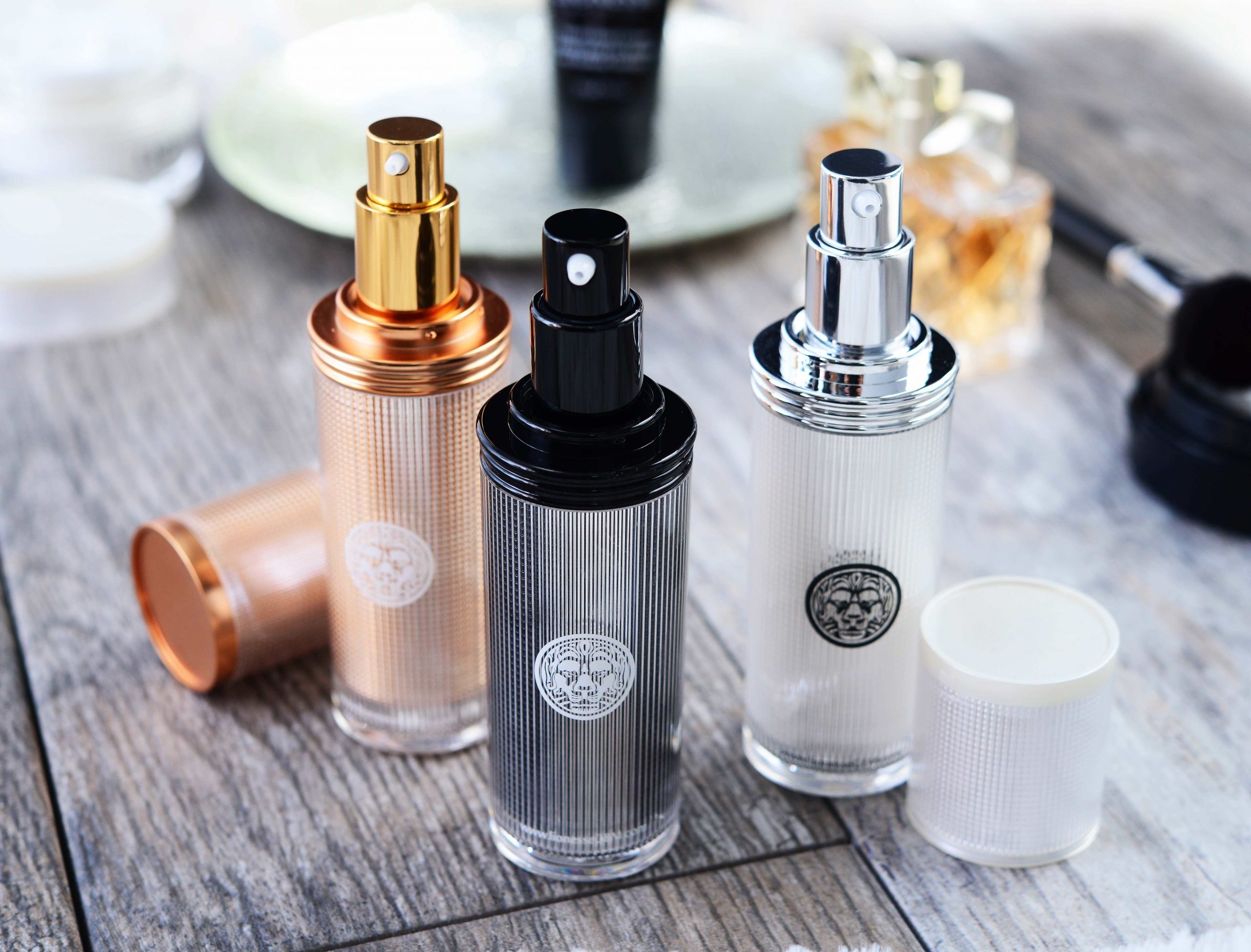 Black Onyx
While most gems are incredibly captivating, we have to say that Black Onyx takes the cake for being the most uniform in appearance and still having that ability to just grab our attention. The word "onyx" actually comes from the Greek word meaning fingernails or claws.
One of the mythical stories behind this gemstone involves the Greek God, Cupid, clipping the nails of the Goddess of love, Venus, while she slept. Since no part of a God or Goddess can die, the fingernails turned into the beautiful stone, Onyx.
This gemstone is said to help a person heal from emotional wounds and provide a fluidity to a person's speech when they are expressing love.
Opal
Probably one of the most multi-colored gemstones that has been discovered, the Opal is also known as The Empress, Pandora, and even Light of the World and the reason is obvious.
This gemstone shows hints of red, yellow, blue, green, and purple in an incredible array of patterns. It's majestic appearance had some civilizations believing that it fell from the heavens. Europeans believed that the stone was a symbol of hope, purity and truth. On a physical scale, this stone is thought to have the power to protect the wearer against disease.
The mystery behind this gemstone is what calls us to use it in our Lionesse face mask and more!
White Pearl
In case you're wondering why we have to say "white" pearls, it's because there are black pearls, too! The White Pearl, however, is considered to be the "mother of all gemstones". The use of this gemstone has been recorded since the Chinese Ming Dynasty in 1368 to 1644 A.D. In fact, Doctor Li Shizhen, who has been said to be the greatest medical practitioner of that period, spoke of the power of pearls.
To this day White Pearls, specifically when in powdered form, have been used in numerous skin care products. Its ability to lubricate the skin and smooth out its texture keeps this a favorite in the skin care industry.
Check out our White Pearl collection for more pearl-infused products. 
Diamond
Marilyn said it first and we absolutely agree with her: Diamonds are a girl's best friend. That includes our skin care! Who wouldn't love to transfer the strength and beauty of a diamond into their skin care routine? All of us at Lionesse most definitely would!
The word diamond is said to have come from the Greek word, "adámas" which translates to invincible. The internal benefit of Diamonds is believed to include healing, helping with issues in the human brain, and helping to draw out toxins from the body of the wearer.
In regards to skin care, the subtle vibration that diamonds give off is said to be quite beneficial for the complexion and can result in brighter, softer skin.
Morganite
Last on our list is the beautiful Morganite. This gemstone can range from a light dusty pink to a rich magenta depending on the amount of manganese that is in the Earth at the time when the gemstone is being formed.
Morganite is heavily steeped in spiritual beliefs. It is said to bring frequencies of compassion and kindness to whoever wears it. Many would consider it a triple threat. Morganite is believed to be not only an emotional healer, but a physical healer and a spiritual energizer.
Here at Lionesse, we aim to infuse the skin with these attributes to reveal a youthful and vibrant complexion.
Summary
There you have it! Six of our finest face masks created to moisturize, hydrate, lift, firm, and plump the skin and the featured gemstones that take them to the next level!
Now don't go crazy and run out to your back yard or the nearest park and start looking for random rocks. Here at Lionesse, we have done all the hard work for you. Know what you're putting on your skin and pamper yourself with products made with the finest and highest quality ingredients.
We create our masks with super effective botanicals, oils, skin-loving chemicals, and of course, our featured gemstones to increase the overall power of every product that we formulate. Take your skin care regimen to the luxury level with our gemstone-infused masks created to give you the youthful complexion you've been hoping for.
From our masks to our cleansers to our entire collections meant to specialize in specific skin concerns, you can be confident that your skin is in safe hands with us!