Summer is finally here, and you know what that means. Out come the crop tops, sunnies, and ice cold glasses of sweet lemonade to beat the heat of the sun. But keeping cool isn't the only way to care for yourself this summer. Caring for your skin by switching to a skincare summer routine to fit the season is important, too.
Your skin goes through a lot of stress during the summer. This can be because of too much exposure to UV rays or some form of irritation from salt water and chlorinated pools. It could even suffer from all-day greasiness because of how hot and heavy the sun makes your skin feel.
Because of all these, you need to put in extra effort to take care of your skin to ensure it stays fresh and blemish-free for the next few scorching months. Let this season be a terrific skincare summer by following this luxe Lionesse routine to a T.
What You Should Be Looking for in Skincare Products for the Summer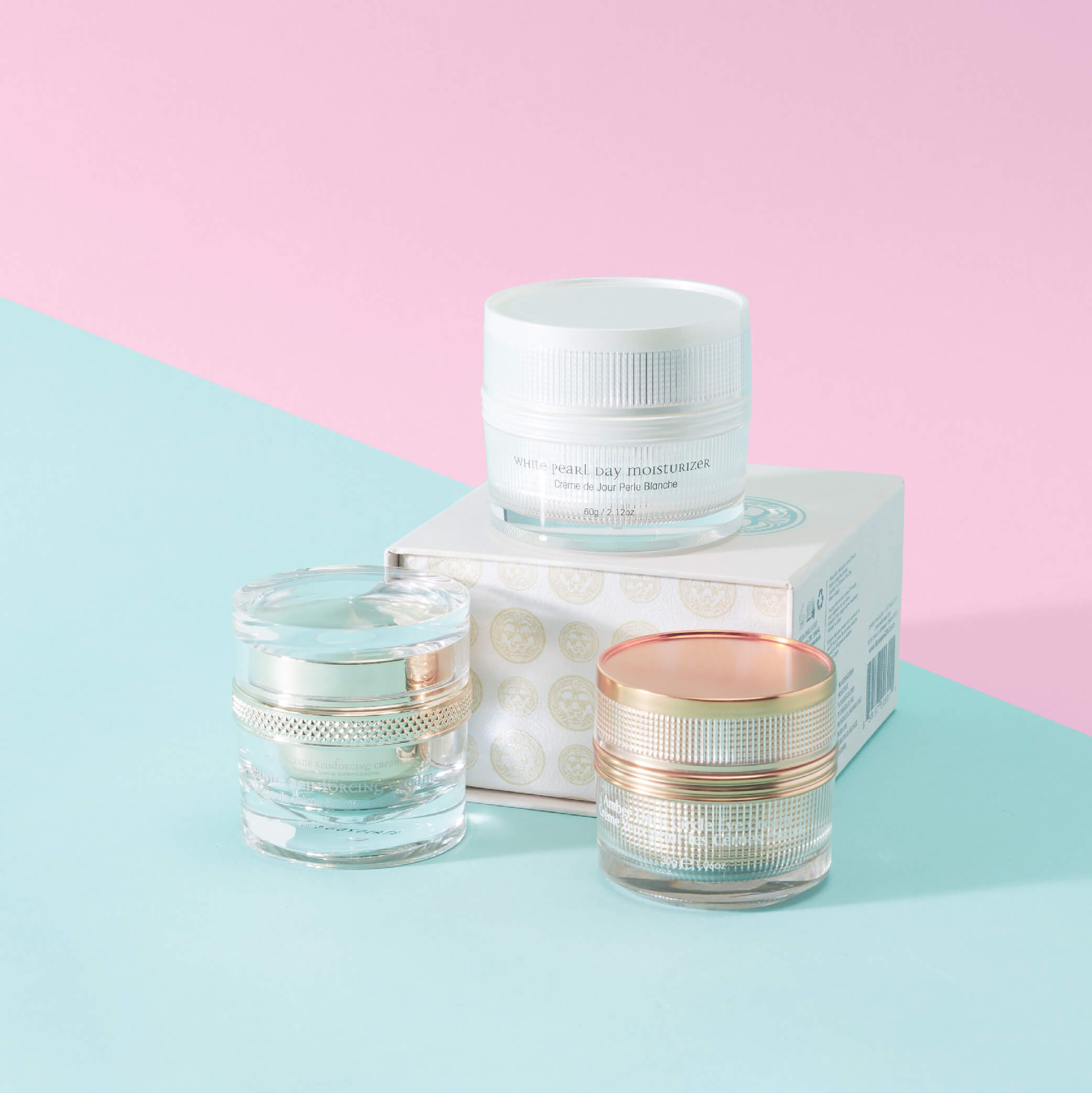 When the sweltering months come rolling in, you have to start adjusting your beauty regimen too. Just like how you switch out your heavy winter foundation for a lighter BB cream when it's hot out, you need to tweak your skincare steps to accommodate the super sunny weather.
The first thing you need to ensure is that you end your daytime skincare summer routine with SPF. The sun's dangerous UV rays can break down your skin's elastin, making it dehydrated and dull, which can lead to fine lines and wrinkles.
The sun can also aggravate hyperpigmentation, leaving dark spots behind. At worst, too much exposure to the sun without SPF can even increase your chances of getting skin cancer. To avoid all these, make sure you always slather on a sunscreen with broad-spectrum protection of at least SPF 30.
Another tip when building your skincare summer go-to routine is to stick with lightweight formulations. Thick, ultra-nourishing moisturizers are excellent during the winter months when the sky is mega-dry, but the opposite goes for the summer.
You may feel like skipping your skincare routine when your face feels greasy and sticky, but that's a big no-no. Just keep your serums and moisturizers light to avoid clogging up your pores or making your skin feel sticky, especially when you're spending the day outdoors.
And since you're going to be under the sun a lot during the summer, you should consider incorporating brightening ingredients into your skincare summer routine. The sun can make acne scars and blemishes even darker, so stocking up on some vitamin C might be a great idea (but more on that later!).
Start with a Simple, Gentle Cleanser that Packs a Punch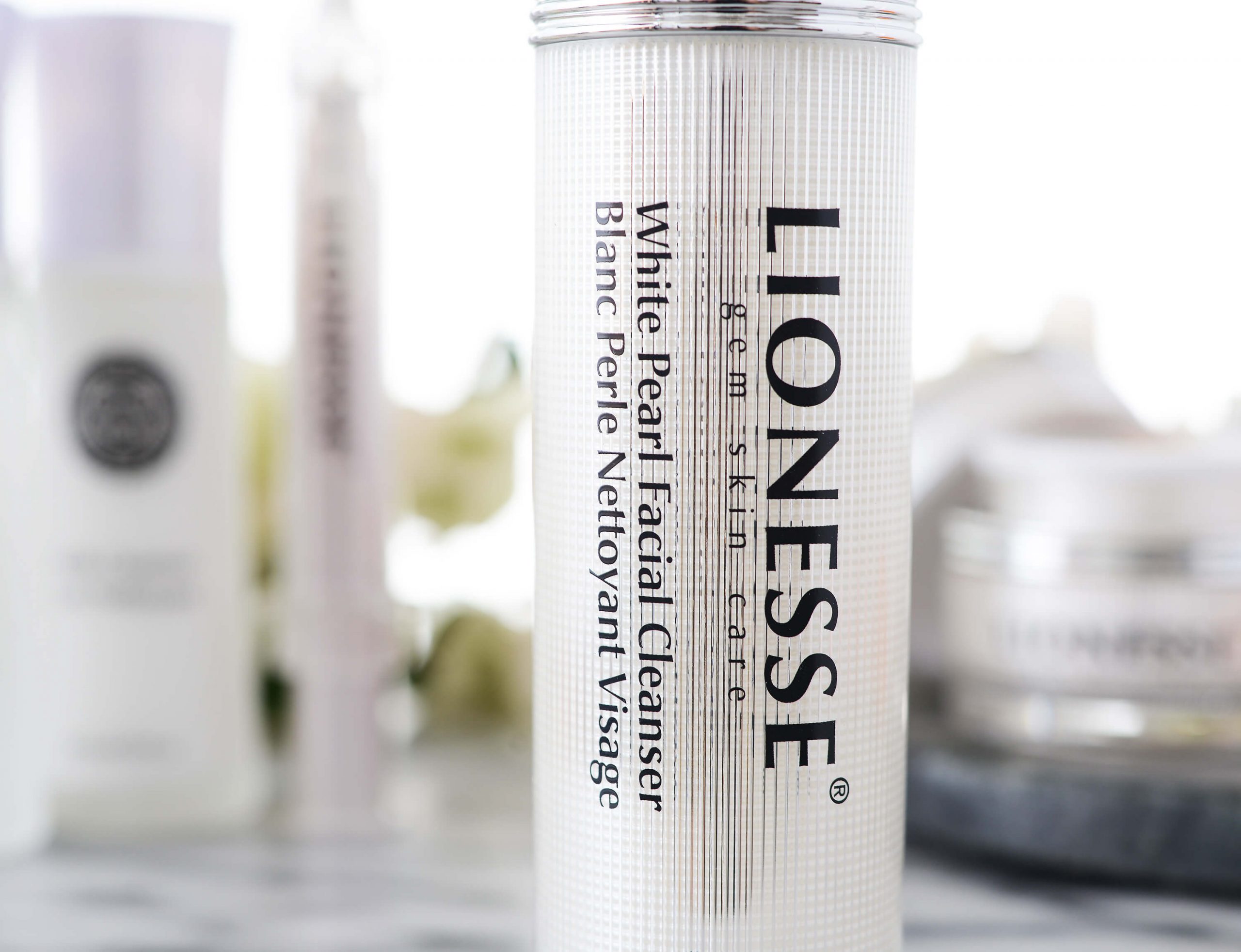 The first step of your skincare summer routine should be a cleanser. Before getting into your serums and creams, you must ensure that the dirt and makeup from the long day are all gone.
Your facial cleanser doesn't have to be all that fancy, but it should always be gentle and high-quality. After all, as the first step of your regimen, the cleanser is the foundation of your entire routine.
It must be effective at getting rid of stubborn sweat and oil without being too stripping on your skin. Otherwise, you'll be left with dehydrated skin. Cleansers infused with nourishing and skin-strengthening minerals are excellent for keeping your skin looking fresh and feeling hydrated.
The Lionesse White Peal Facial Cleanser does an excellent job of this. It's a gentle facial wash made of a handful of simple ingredients, but is very efficient in removing the dirt and debris that has accumulated on your face after a tiring day.
Its secret ingredient? Opulent, skin-boosting pearl powder. Pearl powder is rich in essential amino acids that build up the skin's collagen and elastin, helping to keep your complexion bouncy and younger-looking. This powder also has minerals like calcium and magnesium to strengthen the skin barrier.
Exfoliate with a Kaolin Mask to Eliminate Impurities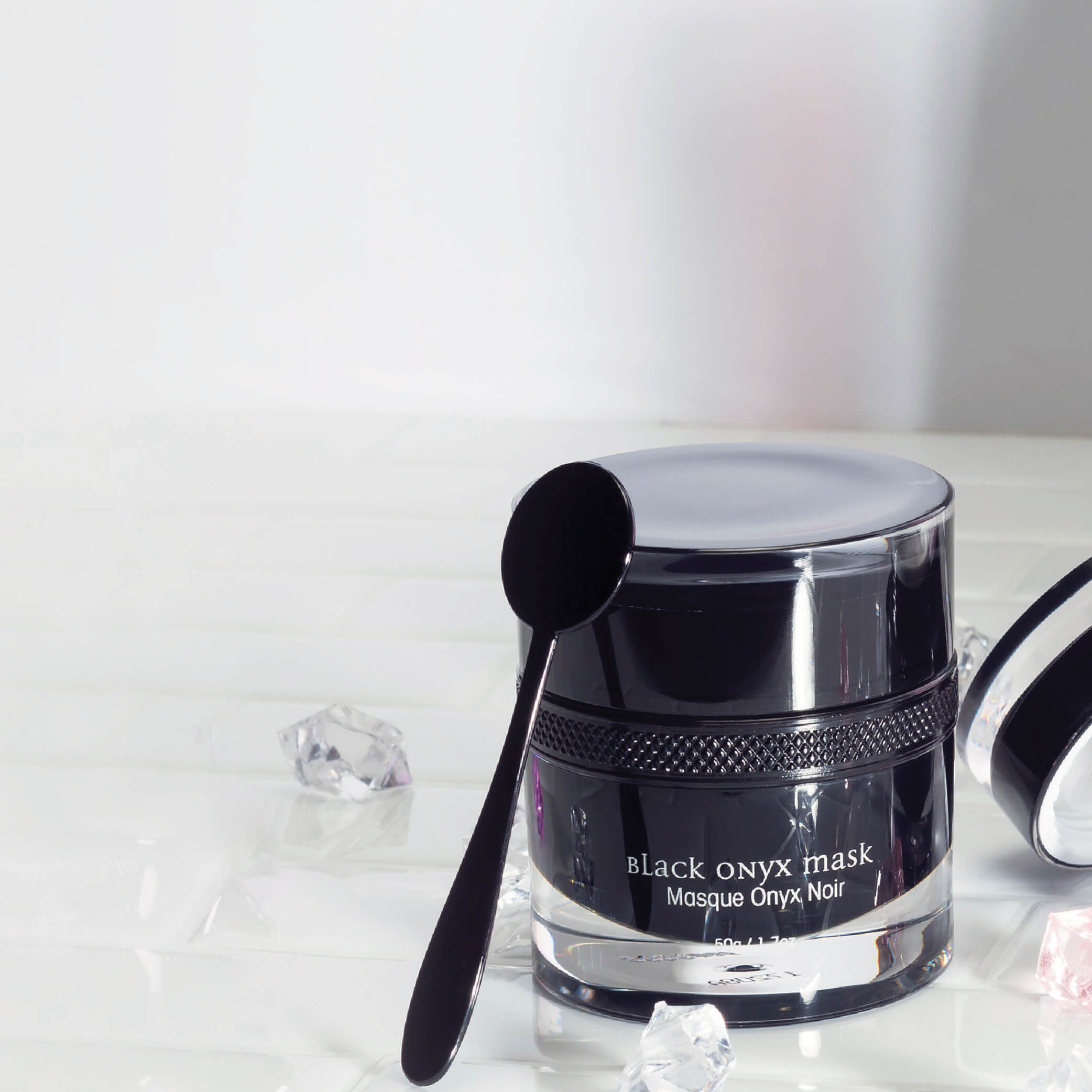 Exfoliation is essential during the summer. During the season, you're outside more often, making you more exposed to the elements. This can lead to clogged and congested pores, whether it's because of oil, sweat, or bacteria. And exfoliating is an excellent way to detoxify your suffocated complexion.
The Lionesse Black Onyx Mask is an excellent option for exfoliating your skin in a convenient and innovative way. When massaged into the skin, it has a unique warming effect that helps open up your pores to get rid of all the stubborn and nasty dirt, debris, and pollutants your cleanser couldn't wash off.
It's made of a combination of black onyx powder and kaolin clay. The latter is known to absorb excess oils in the skin, drawing out toxins from your pores. Using a mask with these ingredients is a terrific way to prevent breakouts during the hot and sweaty summer months.
The mask is also infused with hydrating sweet almond oil, leaving your skin smooth, soft, and glowy without being overly greasy.
Using the mask is pretty simple. All you have to do is apply it all over your clean skin and wait until you feel a warm, tingling sensation. Leave the mask on for about 15 minutes before rinsing it off with cold water. You can use the mask once or twice a week, or when you feel like your skin is overly congested.
Brighten Your Dull Skin with Vitamin C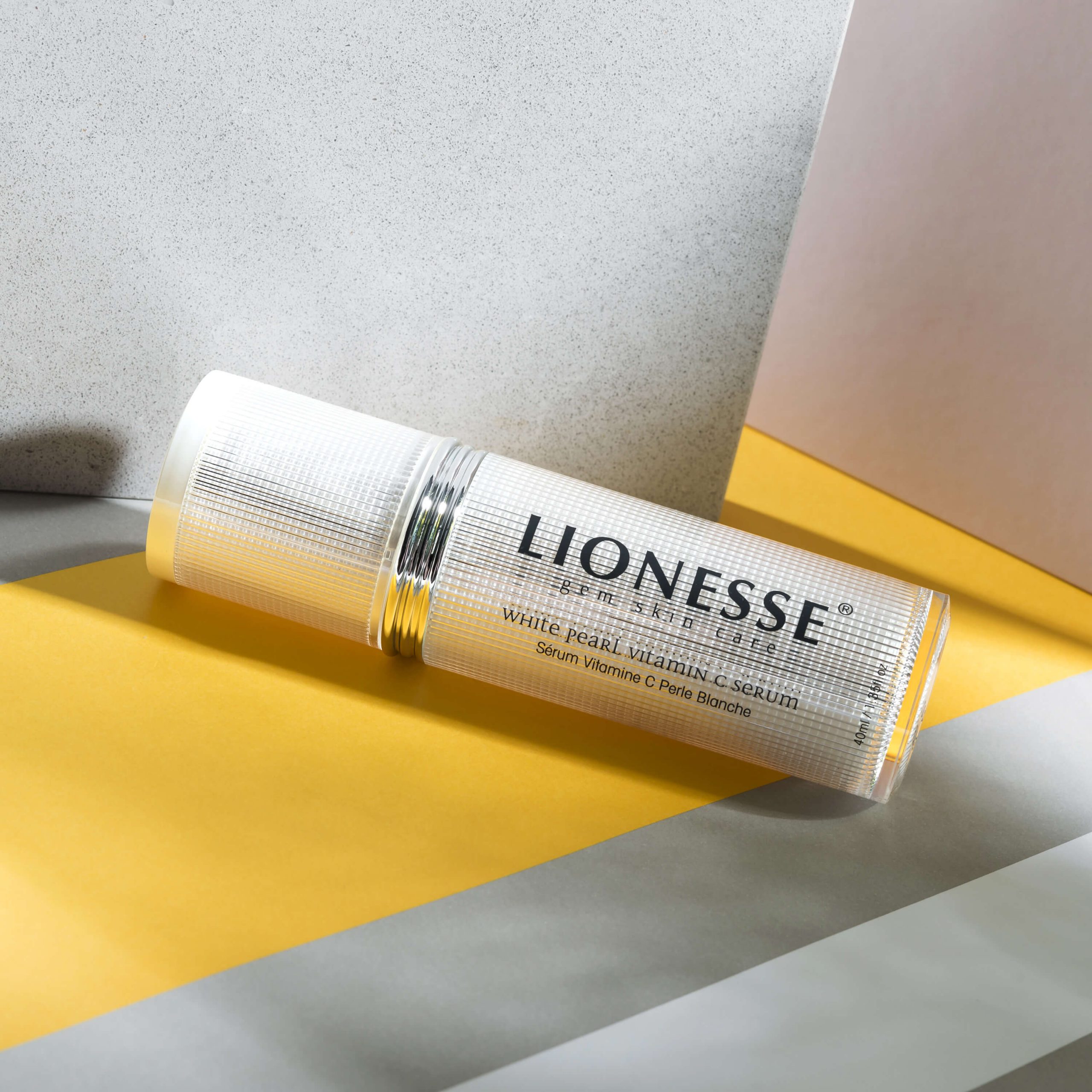 Hyperpigmentation and acne scars on your face can be a common occurrence during the summer. The sun is extra bright and powerful, so it can oxidize blemishes and leave darker spots in its wake. A brightening serum is a must if you want to keep your skin clear and spot-free this season.
The Lionesse White Pearl Vitamin C Serum is excellent not just at keeping your skin bright and clear, but also at minimizing the appearance of wrinkles. It's formulated with ascorbyl palmitate and tetrahexyldecyl ascorbate, two gentle derivatives of vitamin C.
Vitamin C is an antioxidant, so it fights premature aging caused by pollutants and UV ray exposure. It also encourages collagen production in your skin, allowing it to look younger and plumper. Coupled with its brightening abilities, you can get youthful-looking radiance and clarity!
You can use this rich, hydrating serum up to three times a week. If you choose to use it in the daytime, make sure you pile on the SPF to protect your skin from photosensitivity.
Smooth and Hydrate the Skin with a Lightweight Serum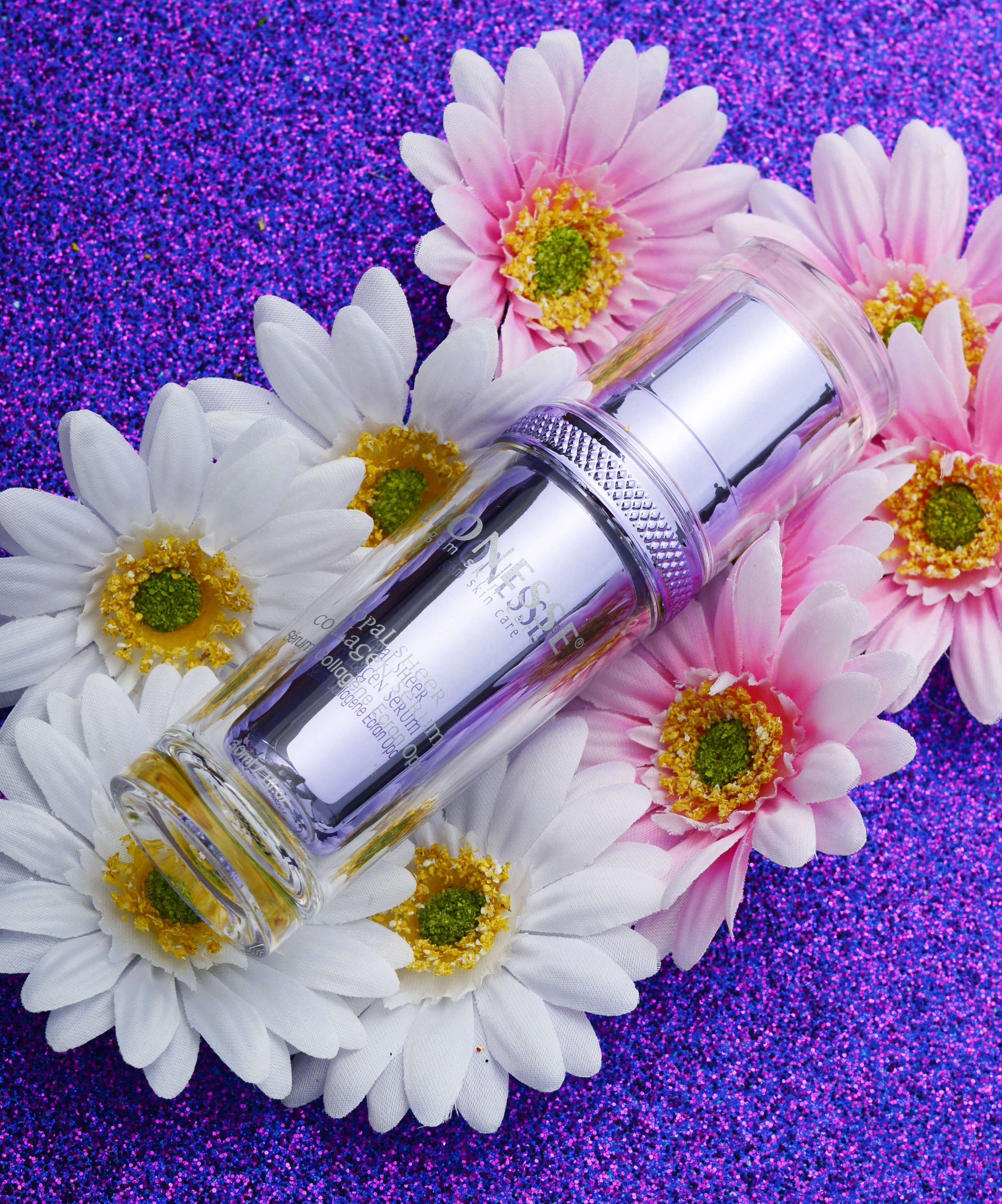 Serums and essences are the heart of the skincare routine. While they're not in everyone's lineup of basic skincare products, they offer supplementary benefits to complete any beauty routine. Incorporate a light and breathable serum to your regimen to elevate your skincare summer.
The Lionesse Opal Sheer Collagen Serum is a fabulous option for something more lightweight without sacrificing richness and luxury. It's infused with collagen amino acids to reduce the lines and wrinkles in your skin, helping your complexion look smooth and taut.
This serum is also formulated with sodium hyaluronate, a derivative of hyaluronic acid, to hydrate the skin deeply without making it feel extra greasy and heavy.
There's also diamond powder infused in the formula to give your skin a bright and glowy finish—perfect for a dewy look on hot summer days when you want to look fresh and cool.
Use a Serum Instead of Cream Under Your Eyes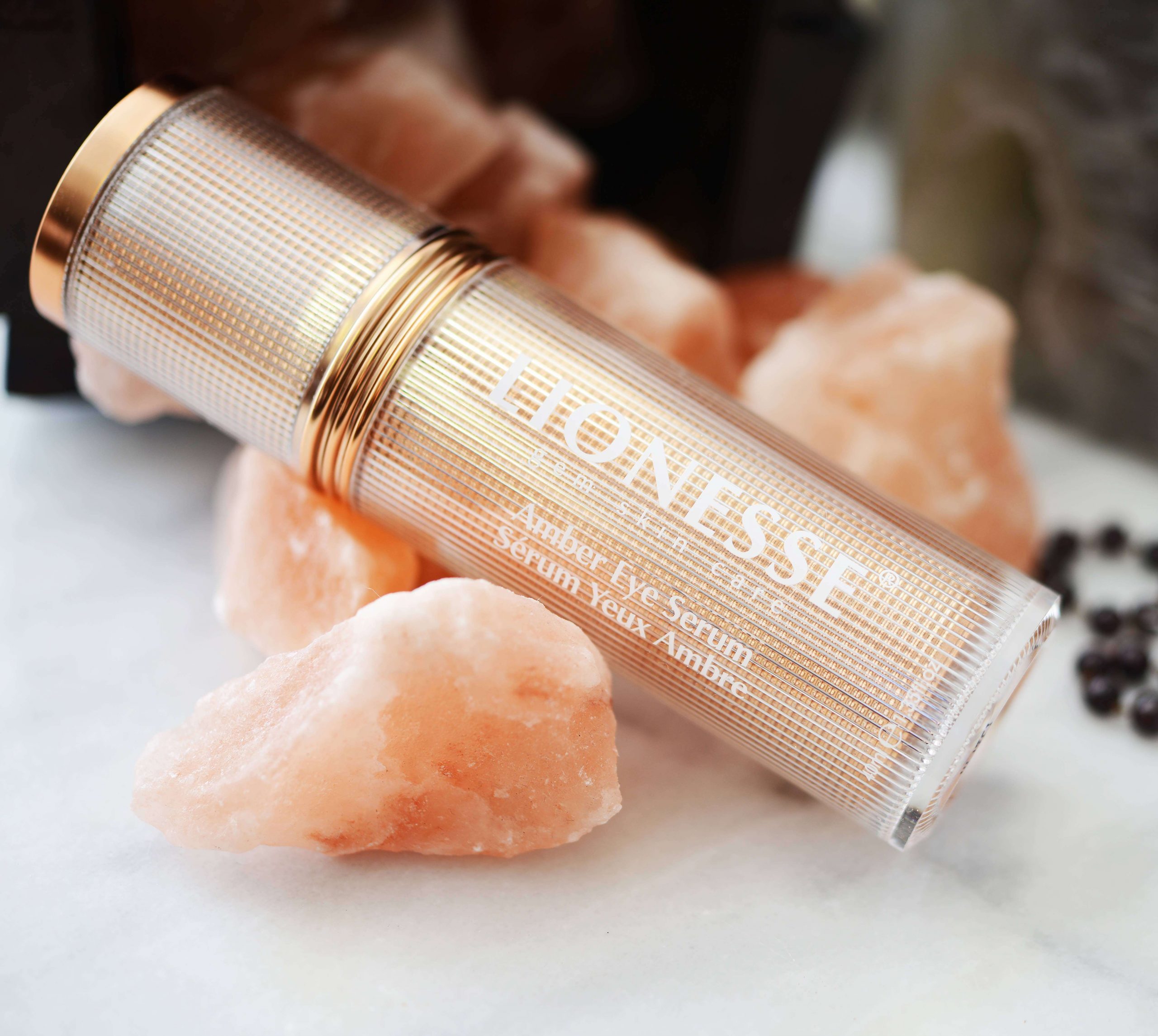 Eye creams are common in any skincare routine, especially when you're trying to eliminate discoloration and keep crow's feet and wrinkles at bay. But during the hot summer days, eye creams can be too nourishing and thick. You'll just get stuck with sweaty, oil lids all day if you go out with a rich cream.
Instead, try something new and go for a lightweight eye serum instead. If it's breathable enough, you won't even feel like you have any products on your undereye skin.
Check out the Lionesse Amber Eye Serum if you want a lighter treatment for your eyes. It's created with vitamin C and aloe to hydrate your skin lightly while soothing and brightening it simultaneously. It also helps zap away fine lines, making your eyes look younger and more awake.
Aloe is rich in antioxidants to help protect your skin from pollutants and oxidative stress that can cause premature aging by your eyes. It's also very cooling and hydrating since it's a humectant that draws moisture from the environment and into your skin—perfect for a hot summer.
Just apply a tiny amount of this serum to your lids and undereye area. Dab it gently into your skin until it's fully absorbed.
Fill in Those Pesky Wrinkles with Hyaluronic Acid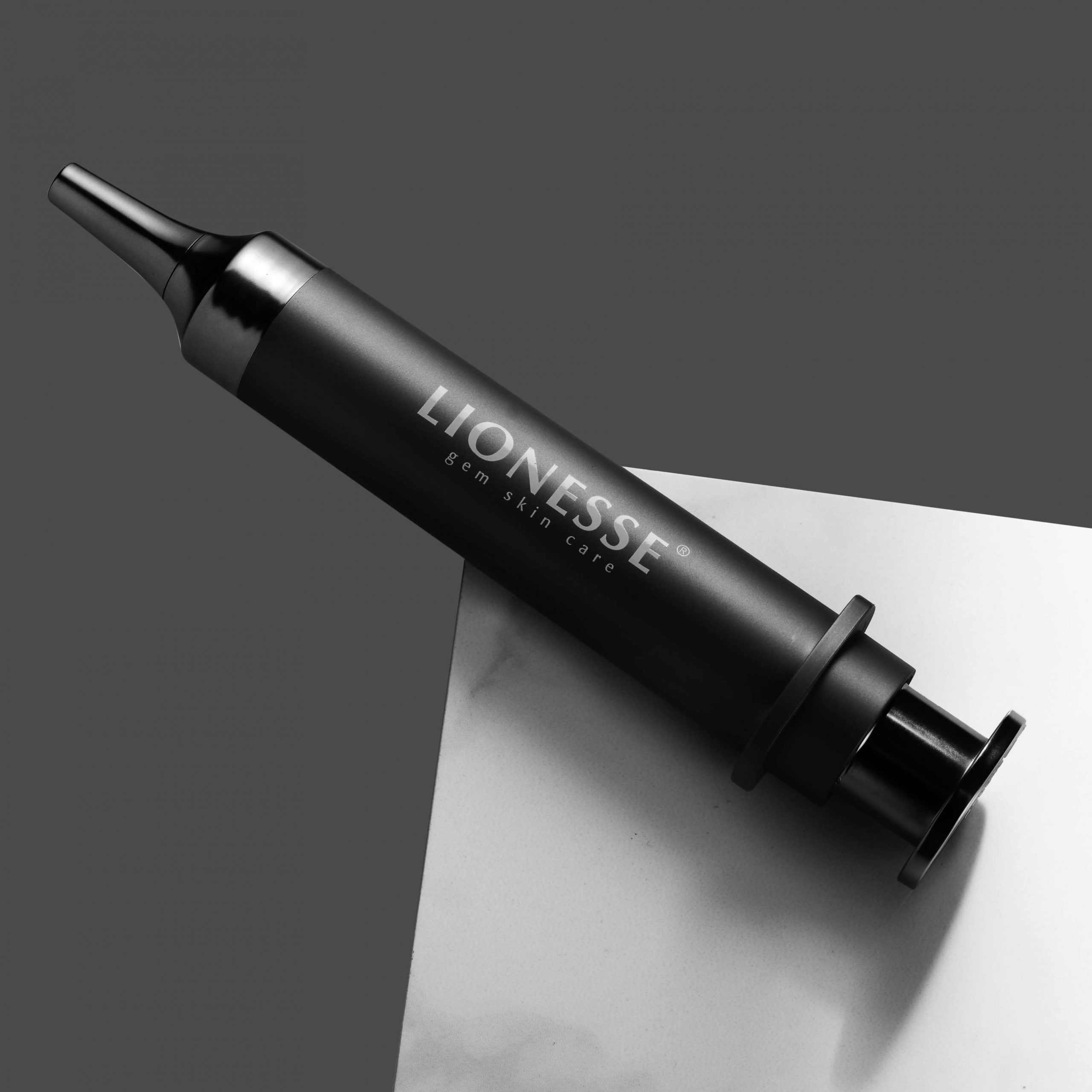 No other season screams youth like summer does. So it only makes sense that you want to eliminate all the wrinkles and fine lines that are starting to creep into your skin. What better way to erase those lines and crinkles than by using safe and gentle topical fillers?
The Lionesse Black Onyx Line Eraser Syringe is perfect for tightening the skin and making wrinkles disappear for the time being. This skin-friendly, non-invasive filler is made with DMAE and hyaluronic acid. Both ingredients work to volumize the skin and plump it up with healthy hydration.
This syringe is fantastic for special occasions during the summer, like when you feel like going extra glam for summer parties. It's the perfect add-on to your skincare summer routine if you want to flaunt that youthful look all season.
It can be intimidating to use this filler for the first time, but it's actually straightforward to apply. Just press the tip of your syringe directly into your wrinkle and push a little bit of the product on And voila! No more wrinkles.
Protect Your Skin from the Sun with SPF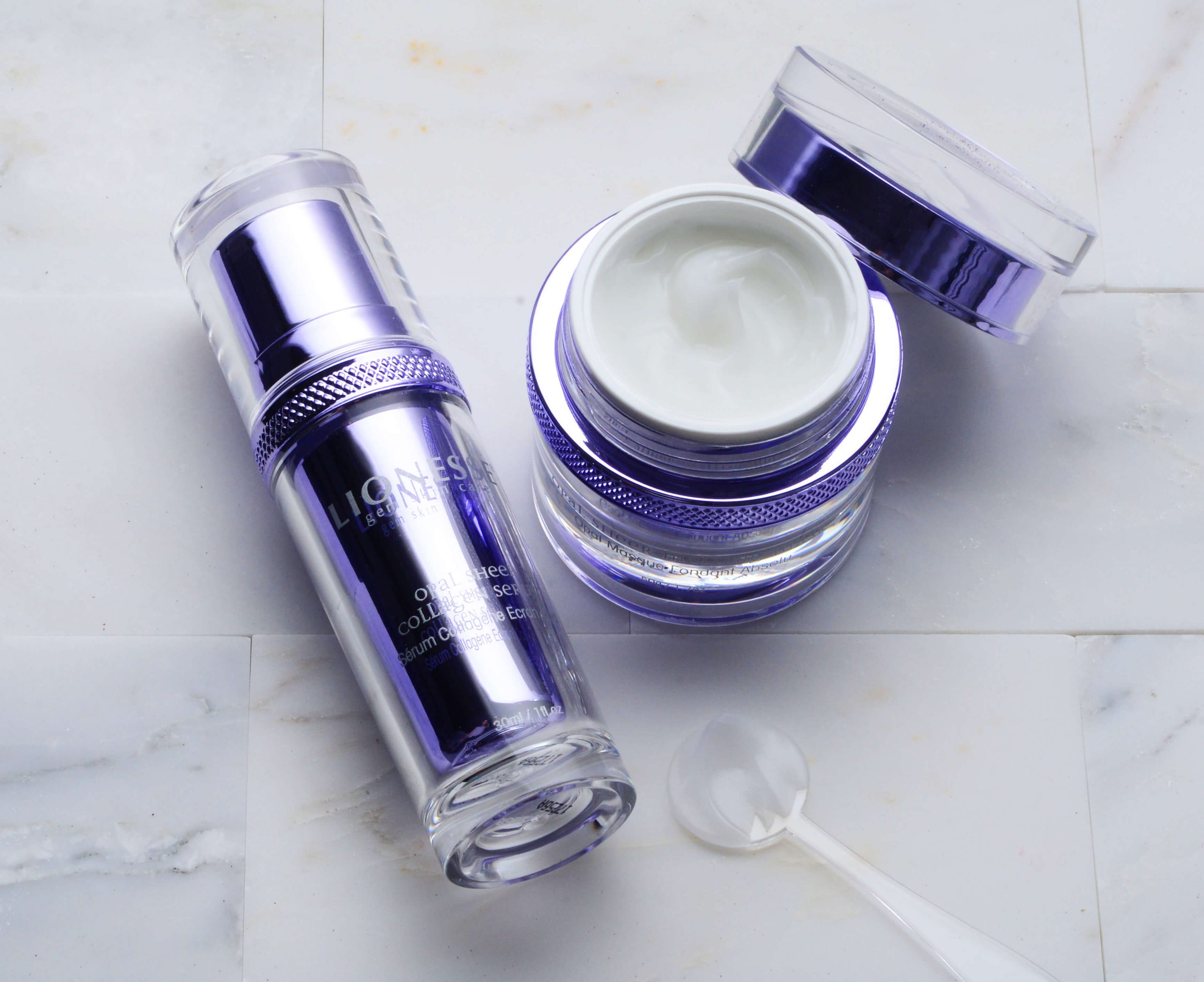 Arguably the most important step in any skincare summer routine is SPF, and we won't argue with that. SPF is your skin's saving grace when the sun is raging. That's why it's super important that you incorporate the Lionesse Opal Sheer Shield into your daytime routine.
This cream doubles as a moisturizer and sunscreen. It's rich in vitamin E and green tea to smoothen and hydrate your skin and keep wrinkles and fine lines at bay. It's also formulated to offer SPF 30, creating a protective barrier between the sun and your delicate skin.
Because you're using one product as moisturizer and sunscreen, your skin won't feel overly sweaty and greasy even when it's hot out. Too many unnecessary layers of skincare will be the bane of your existence when the weather is sweltering.
Nourish Your Skin Before Bedtime with a Luxurious Cream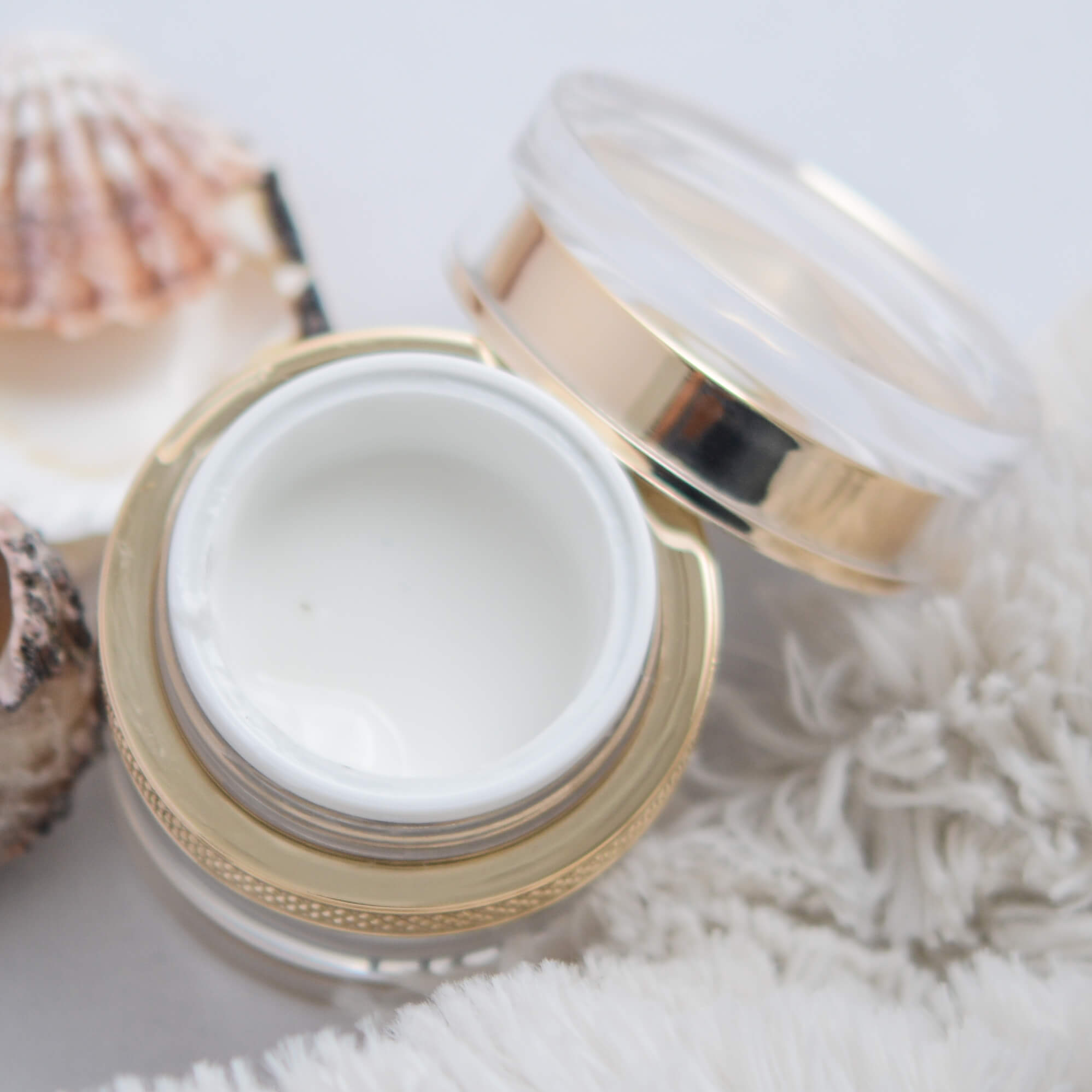 Nighttime is the best time to pack on the more nourishing creams, since daytime during the summer can be extremely hot and humid.
The Lionesse Morganite Reinforcing Cream is a great night cream for replenishing the skin with deep, healthy moisture as you catch some Zs. This rich cream is formulated with sunflower seed oil to hydrate and smoothen the skin.
It also has zinc oxide and mica to soothe irritated skin—perfect for when your complexion needs to recuperate after being in chlorine-laced water for too long.
Conclusion
Just because the sweltering summer heat makes your skin feel oily and sweaty, it doesn't mean you should just skip your moisturizers and other skin-strengthening products. If anything, the heat should motivate you to take extra care of it.
All you have to do is remember the golden rules of a skincare summer routine: make sure your skin is fresh and clean, keep everything lightweight and breezy, and slather on the SPF for UV ray protection. Incorporate these tips into your routine, and your skin will thank you.
It can be tricky adjusting your skincare routine to fit your complexion's needs during the summer. But let this regimen be a blueprint as to how you should do it. Follow the routine that Lionesse has laid out above, and you'll enjoy the best and most lavish skincare summer of your life!