Whether fueled by boredom or a desire for change in the new year, at one point or another, we've all found ourselves regretting a haircut. It's a cycle many of us know too well: we crave something different, go in for a dramatic cut, and ultimately find ourselves wanting to make hair grow faster/thicker. 
While wigs and hair extensions are the easiest way to get back to a fuller mane, there are a few ways to make your natural locks grow quicker and healthier.
Here, Lionesse breaks down a few ways to help you make hair grow faster/thicker:
What Are the Factors That Can Hinder Hair Growth?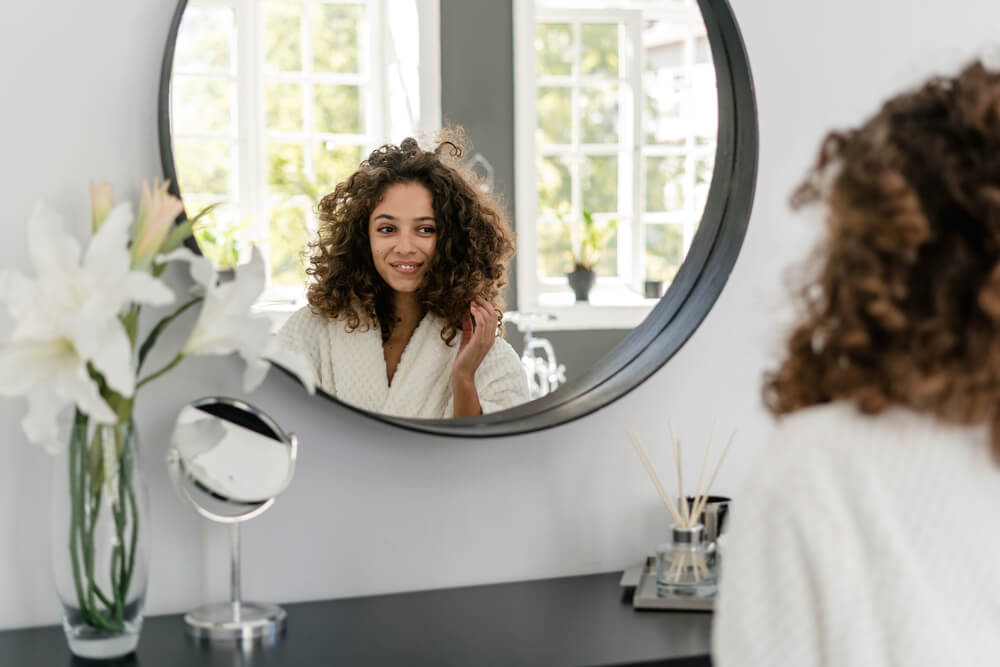 Growing hair takes time — this much is a fact. However, there are a few other factors to consider. What is your diet like? What about your lifestyle? Are you keeping your health in check?
There are several aspects that may be slowing down the pace of your hair growth. Some of these include:
Genetics.

If your relatives' hair grows slowly or has thinned out with age, chances are that you will experience the same in your hair journey. Further, hair loss genes can be passed along from one generation to another. This is called

Female Pattern Hair Loss

or

Male Pattern Hair Loss.

Hormonal Imbalance. Severe cases of hypothyroidism, hyperthyroidism, and Polycystic Ovarian Syndrome (PCOS) can result in hair loss.

When this hair loss manifests slowly, the issue may seem like slow hair growth.

High Stress.

When the body experiences

sudden stress

— whether the loss of a loved one, surgery, or escalated exhaustion — the body can be pushed into a state called

Telogen Effluvium

. This entails the hair roots prematurely going into a resting state, causing short- or long-term hair loss. Like hormonal imbalances, this hair loss may make it seem like your locks simply refuse to grow.

Diet.

They say you are what you eat — your body, skin, and hair can all exhibit effects of a poorly balanced diet.

A deficiency in vitamins, antioxidants, biotin, iron, and zinc, among other nutrients, may negatively impact hair health.
Overprocessing.

Heat styling and tightly bound hairstyles can result in hair breakage and damage. Chemical processes like perming, bleaching, dyeing, and rebonding can make the hair shaft more porous and brittle. When done regularly, all of these may hinder the hair from growing longer at a regular pace.
Taking the factors that slow hair growth into account, one question remains: what methods can we employ to make hair grow faster/thicker? From natural ingredients to lifestyle shifts, here are a few ways to fast-track your way to a longer and healthier mane:
Opt for Olive Oil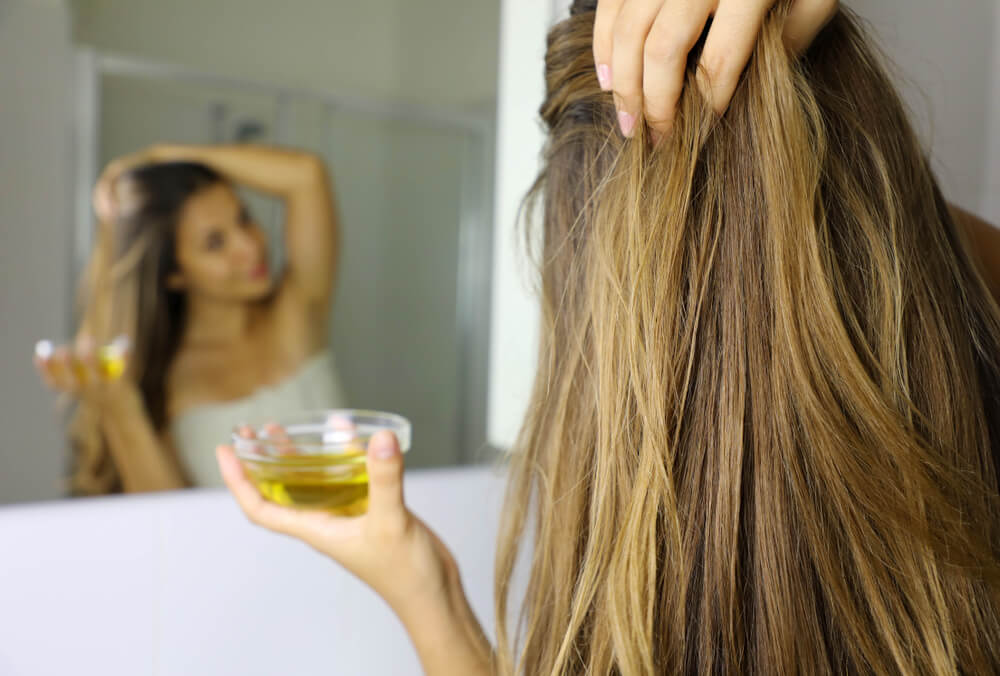 This ingredient deserves more than just a spot at your kitchen counter. While Olive Oil certainly makes dishes better and healthier, its beneficial properties go over and beyond food. 
It's an ingredient that will have your hair looking smoother, softer, and silkier. It's also great for reducing the appearance of frizz and dryness.
All of these reasons are exactly why we've infused the Lionesse Nourishing & Moisturizing Shampoo with olive oil!
Explore Hair-Repairing Ingredients
Olive Oil is not the only ingredient that can take your hair care routine to the next level. Hydrolyzed Soy Protein is another ingredient to look out for, what with its ability to improve the look of shine and moisture.
It's one of our favorite hair care ingredients, which is why you'll find it in the Lionesse Nourishing & Moisturizing Conditioner.
Shampoo Wisely
As beneficial as your shampoo's ingredients may be, it is important to understand that these products are formulated to cleanse the scalp. When you expose your scalp to this product, it lifts away product build-up and oil — that's what it's designed to do. Considering shampoo's purpose, even if its ingredient list is promising, it is not formulated to be used twice a day like facial cleansers.
Shampooing should be a highly personal process. The frequency at which you shampoo your hair should depend on your hair type:
Thin hair:

Thinner hair is prone to flatness as oil, dirt, and debris can weigh down the hair more easily. That said, those with finer hair would benefit from giving their locks a refresh every two days with a gentle shampoo.

Thick hair:

Those with thicker hair can typically hold on to volume longer than their finer-haired contemporaries. For as long as the scalp does not get too oily, thick-haired individuals can wash their hair every three to five days.

Textured or coarse hair:

Curly-haired folks understand the pressing need for scalp moisture. The oils that the scalp naturally produces can actually be extremely beneficial for those with coily or kinky hair. That said, shampooing need not be a daily activity — in fact, this hair type may see the most improvement with a weekly shampoo session.
Mapping out a shampooing schedule can help you stay in control of scalp hygiene, hold on to volume, and make hair grow faster/thicker.
Fool-Proof Haircare From Lionesse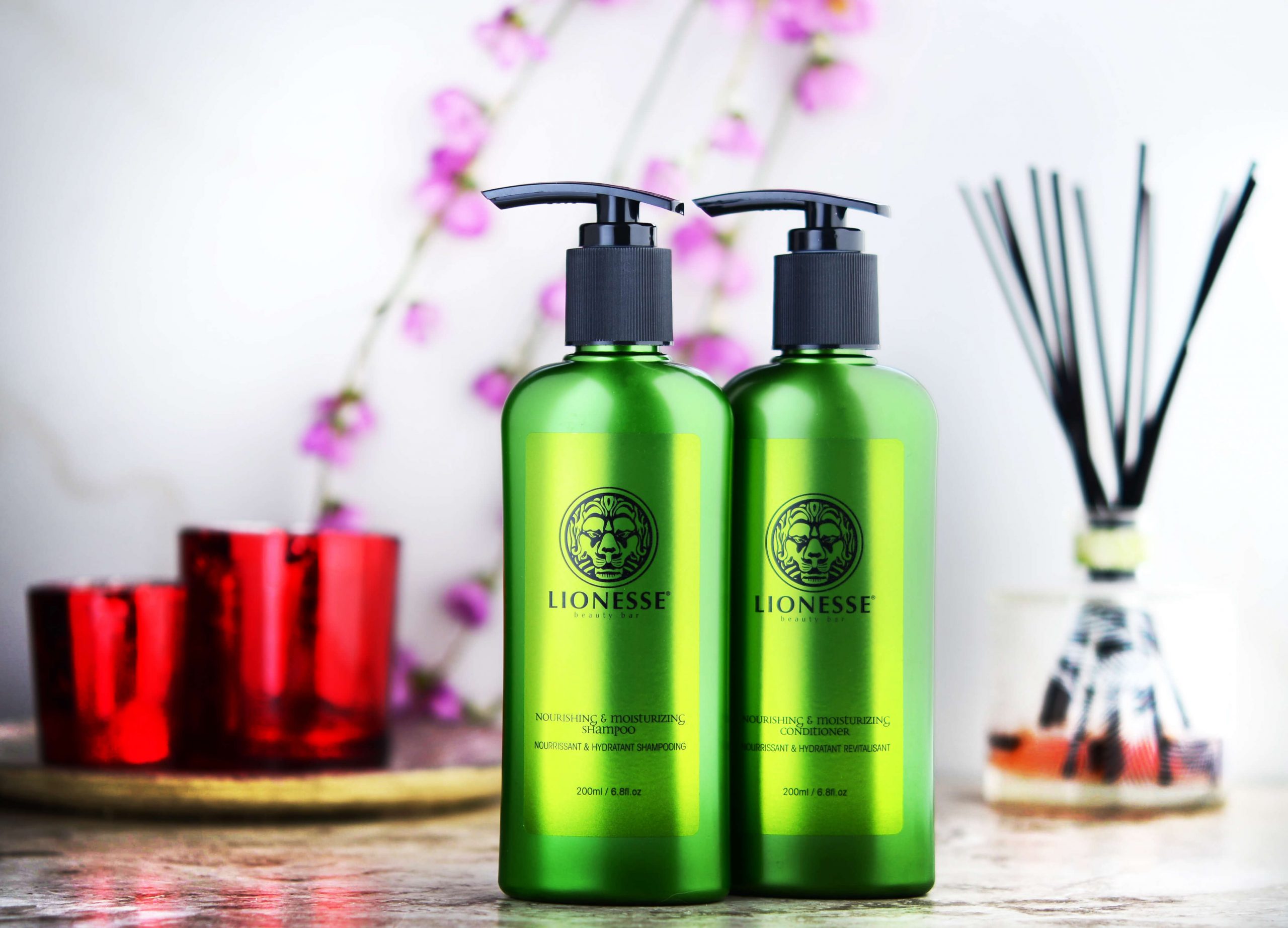 Keep your scalp and mane in optimal condition with Lionesse's Nourishing & Moisturizing Shampoo and Conditioner. Both of these products are free of harmful alcohols that can strip the scalp and strands of their moisture. Both Lionesse's shampoo and conditioner are infused with antioxidant-rich Olive Oil and Hydrolyzed Soy Protein, which can soften and nourish the look of your hair. 
To use, massage a coin-sized amount of the Lionesse Nourishing & Moisturizing Shampoo into damp hair. Use the fingertips to work the product into a rich lather, ensuring that every part of the scalp is cleaned thoroughly. Rinse off the product and follow up with a generous amount of the Lionesse Nourishing & Moisturizing Conditioner. Coat the locks in the formula, avoiding the skin and scalp. Leave the product on for a few minutes before rinsing and drying the hair. Repeat every few days or every week, depending on your hair type.
Balance Your Diet
There's no harm in trying to control your diet. However, cutting certain foods out of your life abruptly can put the body into a state of shock. The same can be said about trying to excessively restrict yourself. While you may achieve your goal of shedding pounds, you might just shed hair in the process, too – a big step backwards when you are trying to make hair grow faster/thicker.
When recalibrating your diet, make health — not weight loss — your priority. Fill your menu with ingredients that are rich in vitamins, nutrients, and protein, like:
Salmon.

It's no secret that salmon is packed with Omega-3 and Omega-6.

A study from 2015

reported that these fatty acids help improve hair density and reduce hair loss.

Spinach,

a potent source of

scalp-moisturizing Vitamin A,

antioxidant-rich Vitamin C, and

reparative Iron.

Avocados.

Like Olive Oil, Avocados are rich in Vitamin E, which protects the scalp and skin.

Berries.

The antioxidants from Vitamin C in these fruits can help shield hair follicles from free radicals. Furthermore, Vitamin C boosts collagen production, ultimately helping the hair become stronger.

Eggs

, a filling and versatile source of protein, biotin, and zinc. 
Go in for a Trim
It may seem counterintuitive to snip off the ends of your hair when you're trying to make hair grow faster/thicker. However, this is more logical than it might seem.
Split ends are the result of a damaged hair cuticle. This is usually a result of strong friction, styling, and oxidization of the hair. While dry and damaged ends may seem harmless at first, they can gradually work their way up the hair shaft and result in even more damage. 
All factors considered, losing a half-inch every now and then is a small sacrifice to make in the long run. While the frequency of trimming depends largely on how prone you are to split ends, it would be a good idea to visit your salon for a quick snip every six weeks to six months. 
Brush with Love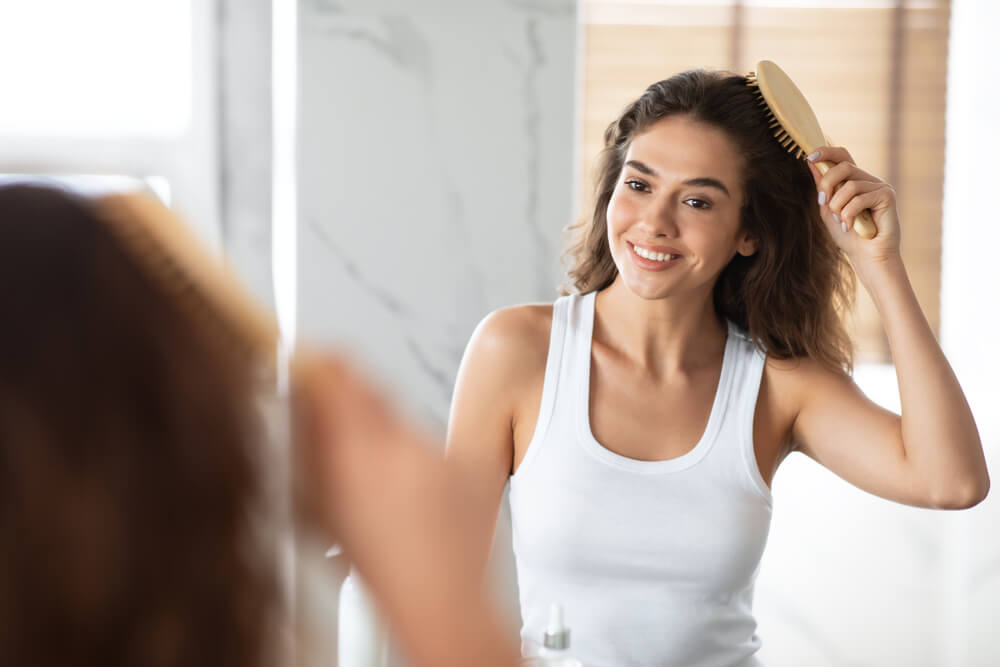 No matter what kind of brush, comb, or hair-taming tool you use, one thing is for certain: you must exercise care in wielding it. While most people brush through their locks to improve smoothness and shine, this action can actually contribute to breakage and long-term damage. In fact, haphazard brushing is one of the prime causes of split end formation.
To avoid inflicting damage to your mane, choose your tools wisely:
When smoothing damp hair post-shower, opt for a wide-toothed comb to minimize chances of snagging.

If you encounter tangles, use your fingers to manually undo kinks instead of using brute force to brush them out.

When styling dry hair, use a flat brush with soft, rounded bristles to gently smoothen out the locks.
Style with Caution
By now, we understand that exposing the hair strands to chemicals and high heat can cause long-lasting damage. In order to avoid the harmful effects of these processes, it is important to approach hair styling with caution.
One way to do this is by using a heat protectant. Many of these products come in liquid sprays or in serum form. A quick and convenient haircare step, these products coat the hair in an extra layer of protection to keep heat damage at bay.
Another way to hamper the effects of heat styling is by opting for tools that have built-in features to minimize damage. For instance, ceramic and tourmaline plates usually make for good choices as they come equipped with negative ion technology.
Here's how negative ion technology works its magic: the hair has positive ions that may cause damage when exposed to high heat. To combat this, the negative ions in the hot tool cause a balancing reaction, ultimately resulting in smoother and less damaged hair.
Protective Heat Styling From Lionesse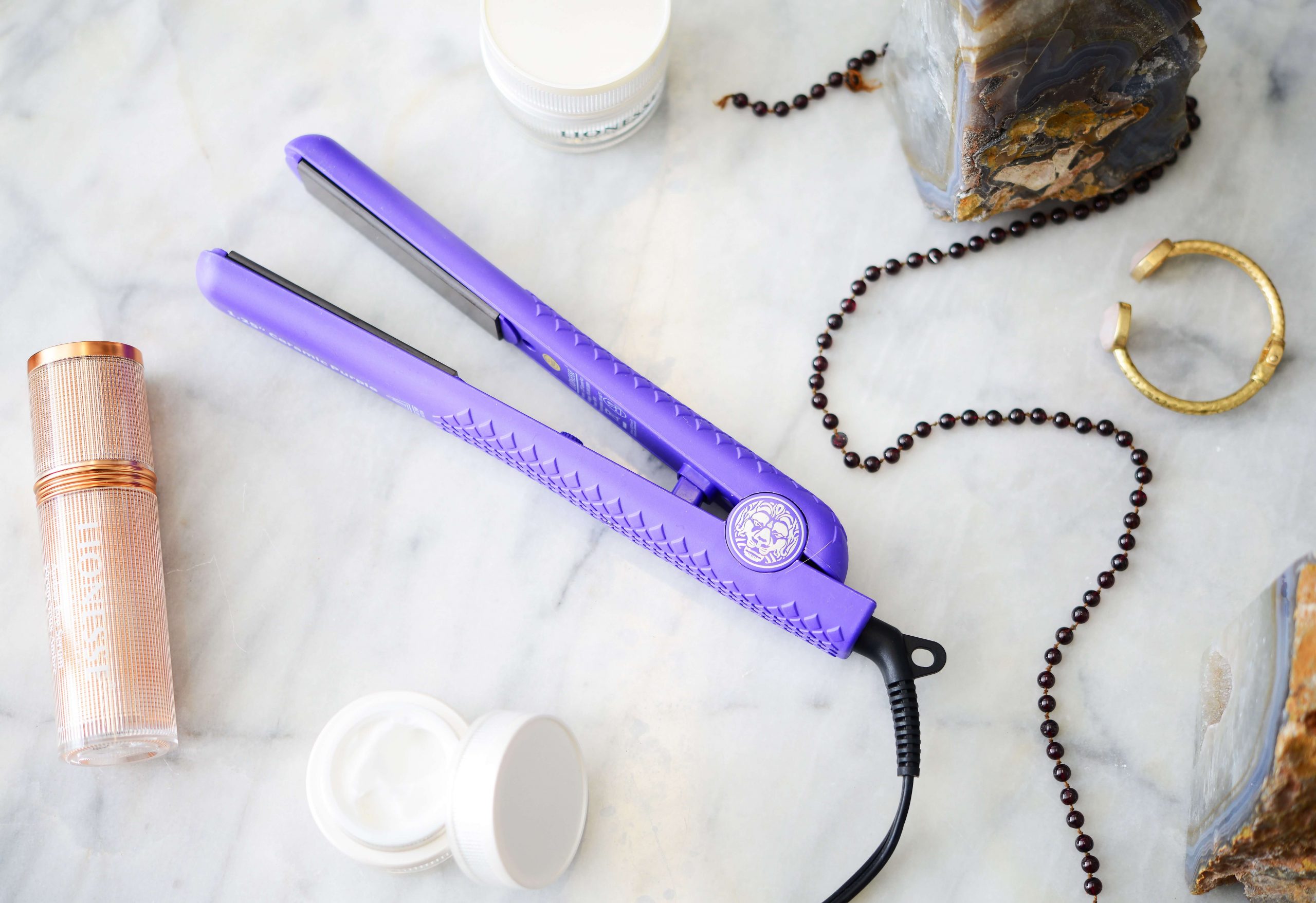 At Lionesse, our line of hair essentials goes above and beyond shampoo and conditioner. In addition to hair care products, we also specialize in multipurpose styling tools that can straighten, wave, and curl the hair without inflicting heat damage.
If you're looking to achieve bouncy, voluminous curls, consider Lionesse's Curling Irons. Available in two barrel sizes — ¾-inch and one-inch — and free of curling clamps, these wands are designed to deliver simple, snag-free styling. Both of these curling wands are made out of aluminum Teflon barrels, which help the hair bend to shape easily.
If you're on the lookout for a slightly more versatile tool, the Silk Aquamarine and Carbon Fiber flat irons are both best-sellers worth your consideration. These flat irons are both fitted with convenient features, such as:
1.25" ceramic plates

An adjustable temperature range that goes from 180°F to 450°F

An ergonomic four-foot swivel cord to minimize arm fatigue while styling

Safe, travel-optimized dual voltage

Negative ion technology to minimize heat damage and deliver smooth, silky results without fail
These shared similarities may make it challenging to narrow down which styling tool is best for you. Let us help you out:
For quick styling, select the Silk Aquamarine iron. This tool's fast-heating technology is one of its most convenient features. Meanwhile, if you're looking to tame stubborn, unruly locks, the Carbon Fiber iron is your best bet. Handy yet mighty, this iron can smooth out even the most unyielding hair textures. 
Summary
Ready to start your journey? Make hair grow faster/thicker with Lionesse's arsenal of beauty innovations. Discover more of our best-selling haircare products here.