Have you looked at a mirror recently and noticed that your skin isn't looking as firm as it used to be? Well, you're not alone. After all, no one is totally exempt from the visible effects of aging. Lucky for you, the Lionesse Diamond Collection is here to save the day.
Here's the thing:
There are so many products out there that promise skin that feels firmer and tighter. And it's so easy to think that each new skincare line is just another fad that will disappoint you. But the Lionesse Diamond Collection really is worth giving a try. Read on to find out just what makes Lionesse so proud of this superstar collection!
What Makes Your Skin Appear Saggy and Loose in the First Place?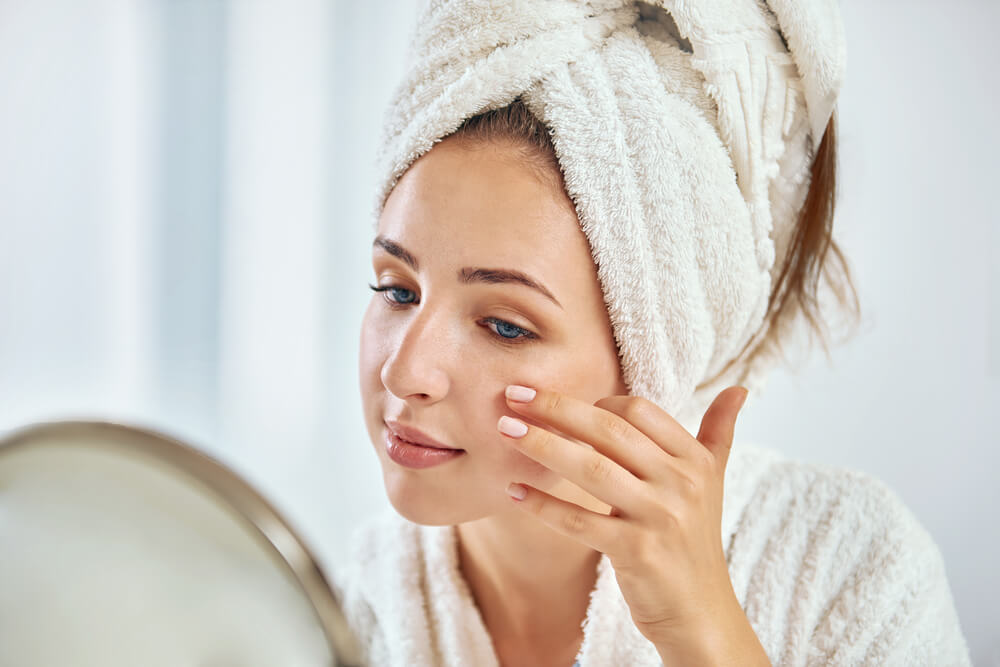 Before we delve into the Lionesse Diamond Collection, let's talk about our skin for a bit. It's common knowledge that our skin loses elasticity and firmness as we grow older, but the age-old question is: why? Also, why do our older relatives tell us to not stay out in the sun for too long? 
For starters, the youthfulness, structure, and elasticity of your skin mainly rely on two proteins in your body. Those two are:
Collagen

– gives structure, strength, hydration, and elasticity to your skin.

Elastin

– keeps your skin flexible, and allows it to bounce back into place when stretched or moved.
These two proteins are absolutely necessary in keeping your skin looking tight, firm, and young-looking. However, aging will come into the picture sooner or later. As you grow old, your body naturally reduces its production of collagen and elastin.
There's more…
Prolonged exposure to the sun and harmful UV rays can do the same thing. Sun damage speeds up the aging process of your skin, causing it to turn loose. 
Introducing the Lionesse Diamond Collection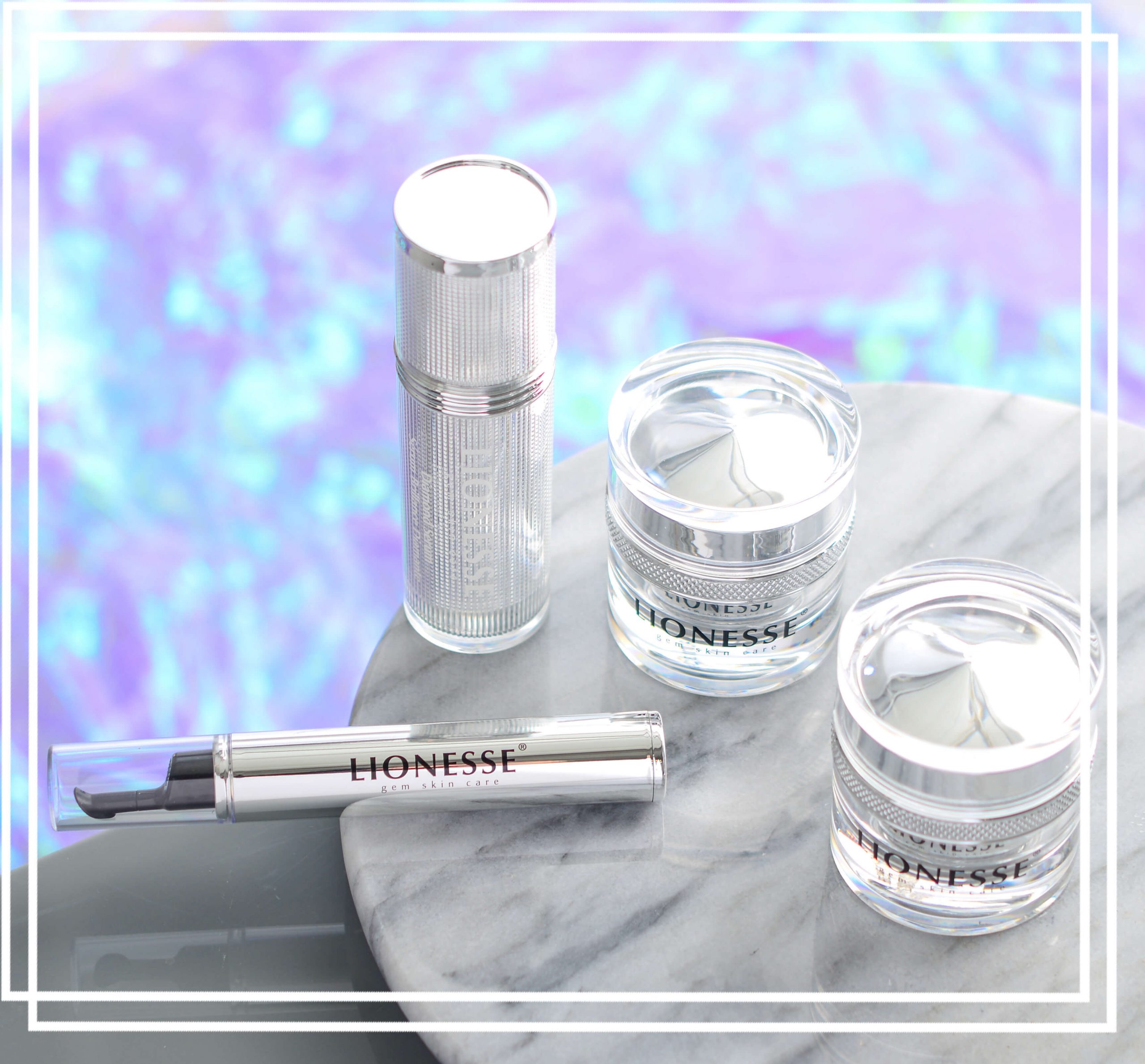 The Lionesse Diamond Lift Collection features four unique products. This skincare line offers three main benefits for your skin:
Restores the appearance of tightness and firmness

Soothes and hydrates the look of dry and flaky skin

Reduces the appearance of signs of fatigue, like dullness and sallowness
Although designed to address the same skin concern, each product differs on how they function and what areas they target. And, like the other signature Lionesse product lines, the Diamond Collection also revolves around a particular birthstone.
So, what's with the diamond?
The diamond is considered one of the most prestigious birthstones. In ancient civilizations, it served as the gemstone of Venus, the Roman Goddess of beauty, love, and fertility. Now, it has found its way into the cosmetics world and combines opulence and luxury with functionality.
The Lionesse Diamond Collection includes a neck & face cream, two different masks, and a de-puffer. Let's take a closer look at each.
Diamond Neck & Face Lift Cream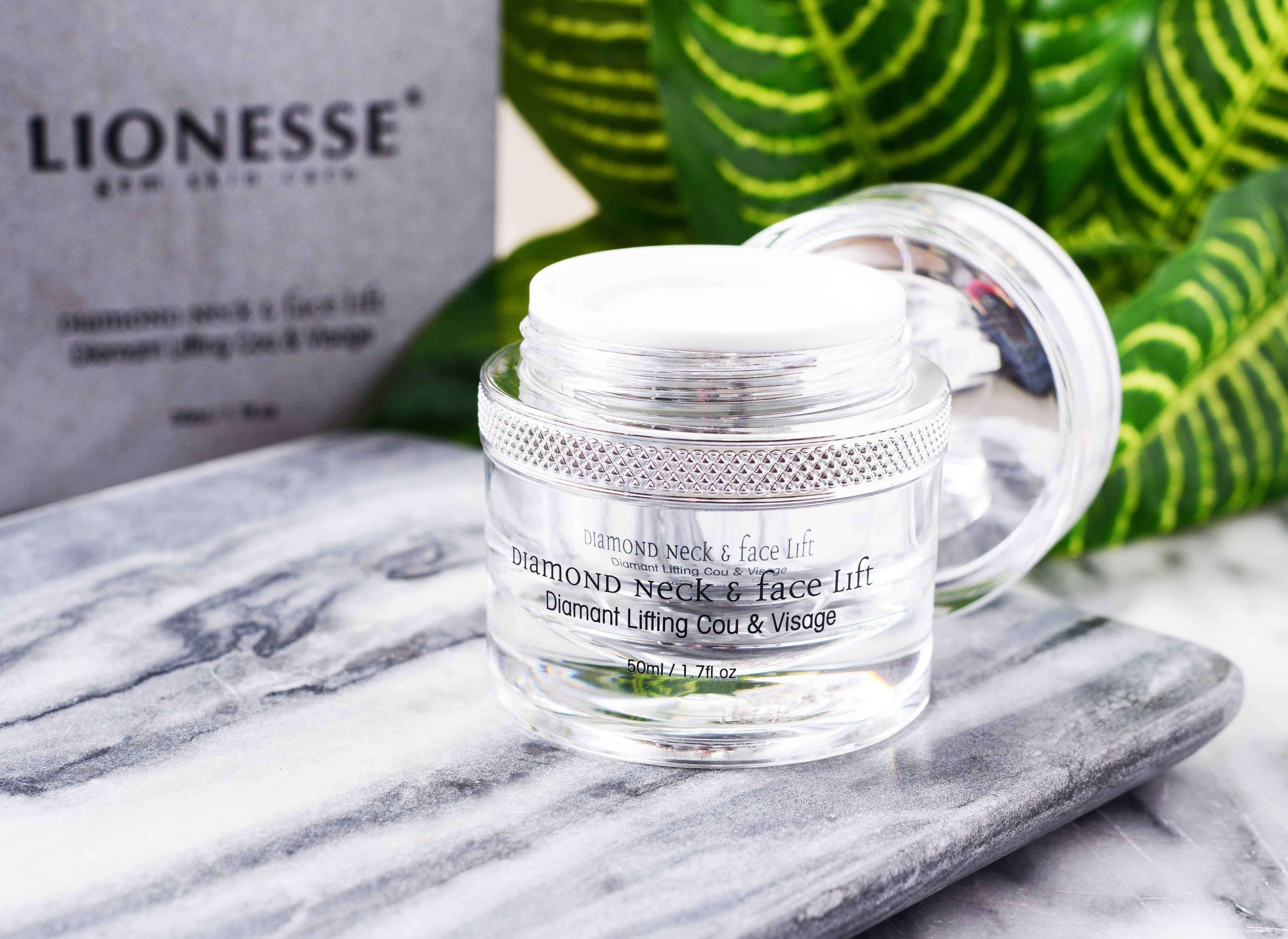 The first product in the Diamond Collection is the Diamond Neck & Face Lift Cream, which serves as a facial moisturizer. It's an extravagantly advanced emulsion, meaning it's a lightweight alternative to heavy and greasy traditional oils and creams. Even though it's light, this moisturizer still gives a rich and luxurious feel to the skin.
The emulsion features our key ingredient: diamond powder. The cream also contains collagen itself.
Hydration also plays a huge role in keeping your skin firm, so we added ingredients that will hydrate and moisturize the appearance of skin, such as:
Glycerin

Sodium hyaluronate

Sunflower seed oil
How to Use it
Make sure to cleanse your face and neck first. Then, apply a liberal amount onto your skin, and make sure that you cover the surface evenly. For best results, use the Diamond Neck & Face Lift Cream daily. 
Ultimate Diamond Lifting Mask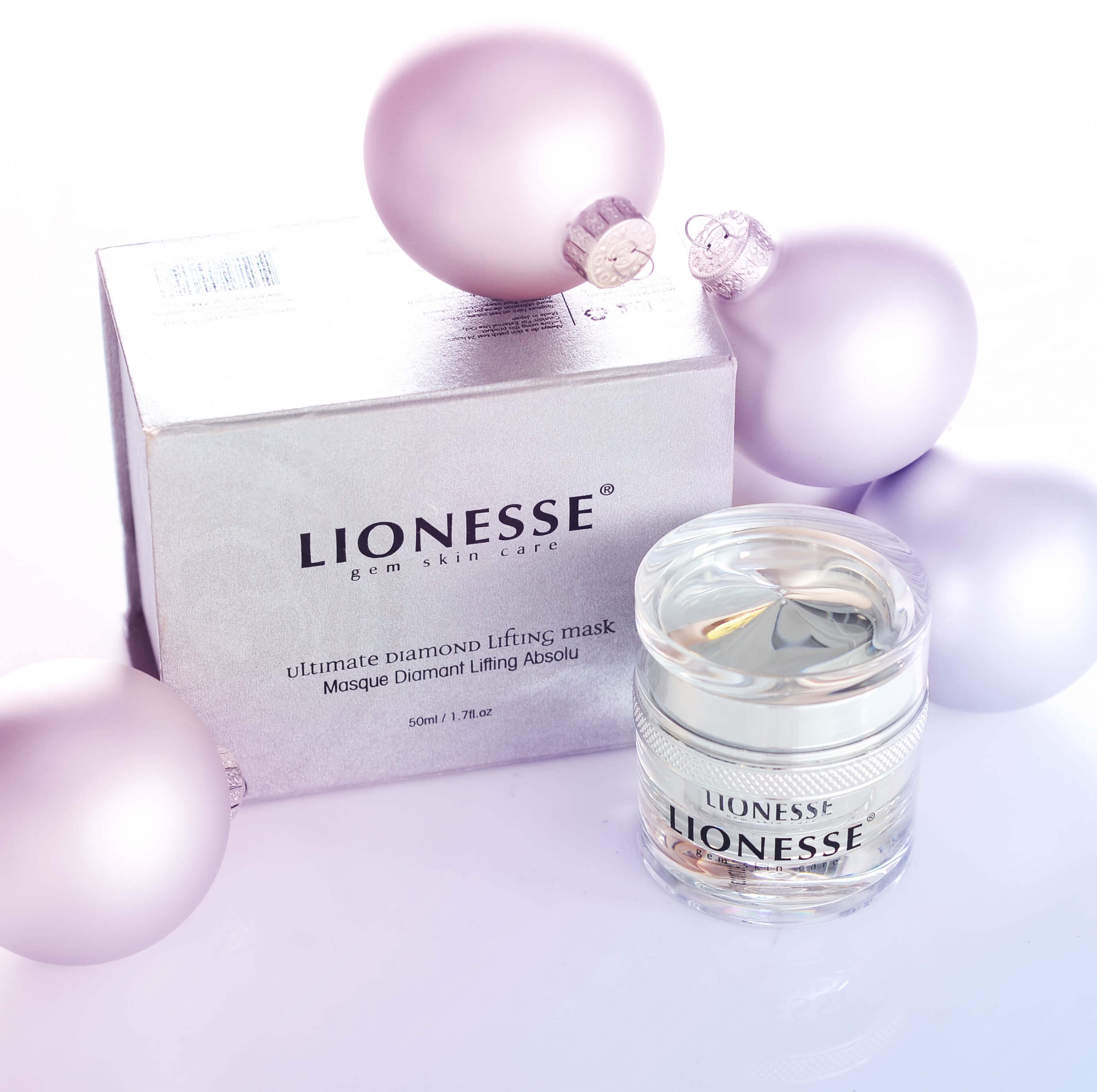 The second product in the Diamond Collection is the Ultimate Diamond Lifting Mask. It's a luxurious exfoliating mask that can bring your skin a feeling of not just firmness, but also luminosity.
Like the Neck & Face Lift Cream, it contains our two superstar ingredients; collagen and diamond powder.
The Ultimate Diamond Lifting Mask is formulated with other potent ingredients to improve the appearance of your skin:
Kaolin 

Glycerin

Sunflower seed oil
How to Use it
Before you start, cleanse your face thoroughly first. Apply the mask evenly over your face, leave the product on for 10 minutes, then rinse it off. You can apply the mask once a week.
For best results, use the Ultimate Diamond Lifting Mask together with the Diamond Neck & Face Lift. 
Diamond De-Puffer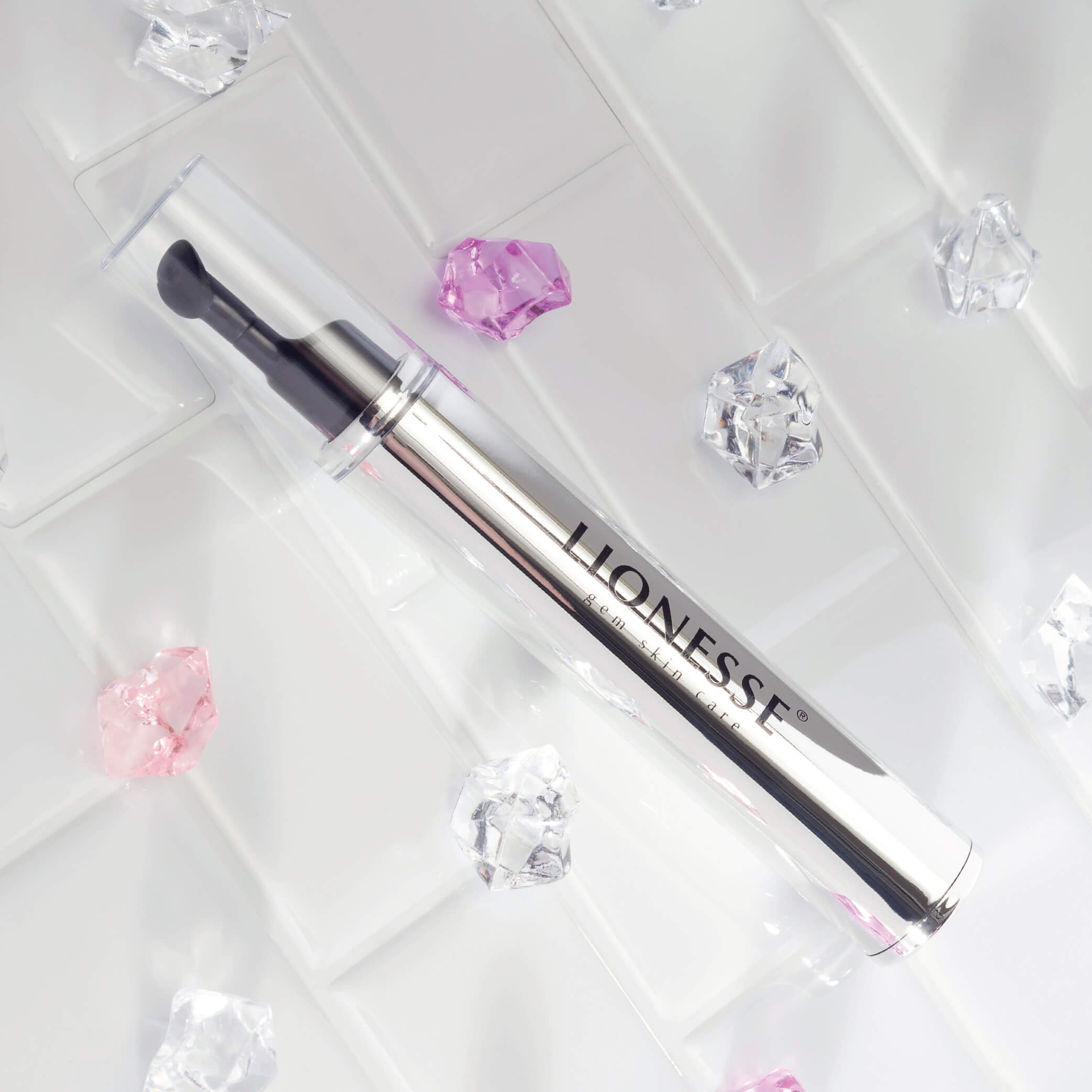 The third product in the Diamond Collection is the Diamond De-Puffer. It's a revolutionary solution that will restore the look of vitality. It's a refreshing product specifically designed for the under-eye area. Aside from rejuvenation, the De-Puffer works to reduce the appearance of fine lines and wrinkles.
The De-Puffer contains diamond powder, as well as two extra active ingredients:
Hyaluronic acid

– an excellent antioxidant with moisture binding properties

Acetyl hexapeptide-8

– a peptide compound considered a non-invasive alternative to Botox. It can improve the look of skin elasticity and moisture
How to Use it
Gently press the applicator to release just a tiny bit of the product, and apply this directly to your under-eye area. If there's any excess product, tap it gently to help your skin absorb it. 
Diamond Rejuvenation Facial And Eye Mask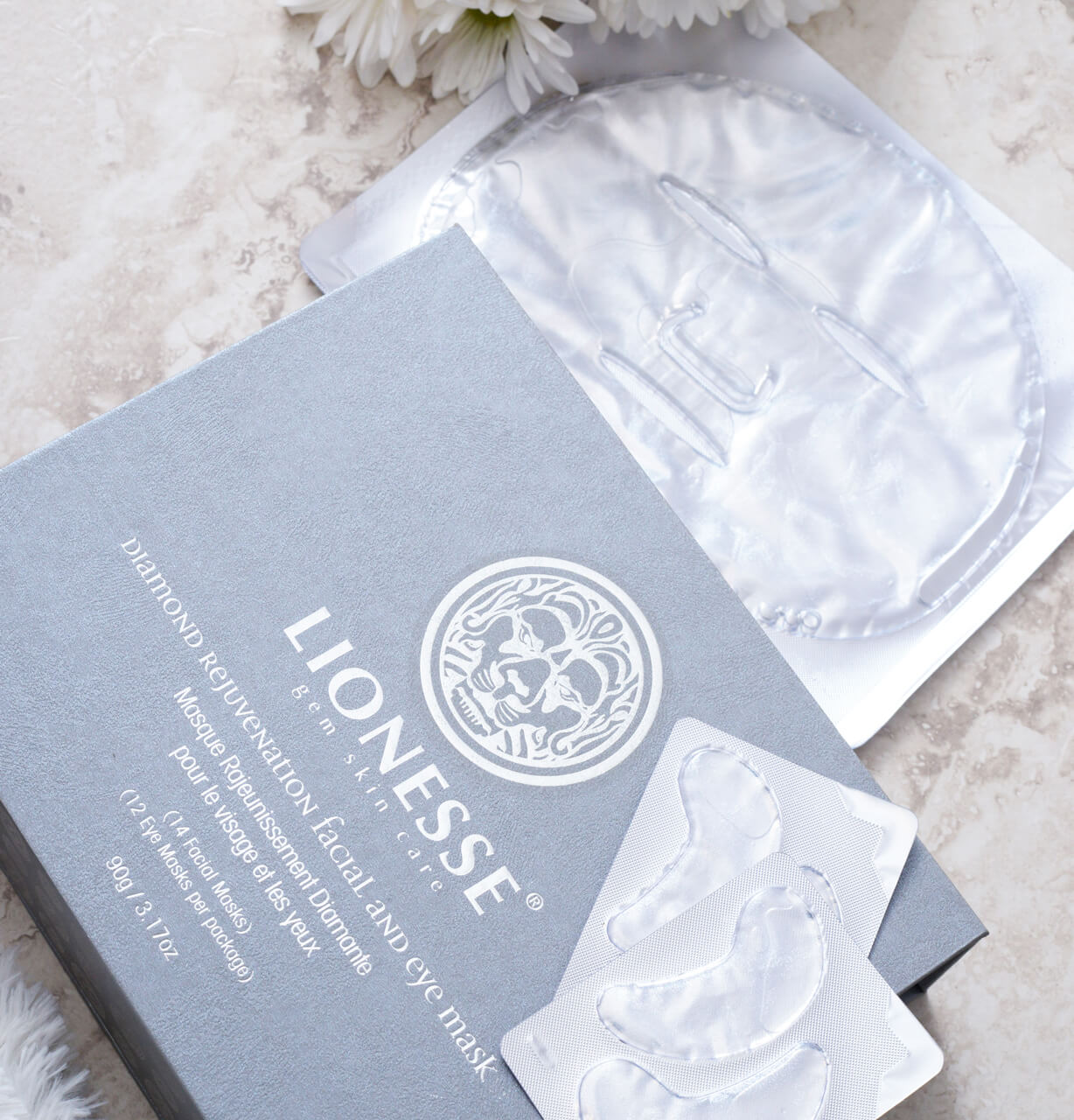 The fourth product in the Diamond Collection is the Diamond Rejuvenation Facial and Eye Mask. It's a unique mask specially formulated to target the appearance of aging. Like the other products in the collection, it contains diamond powder and collagen. It also boasts lavender oil, a popular botanical ingredient.
In addition, the Rejuvenation Masks are infused with hyaluronic acid and glycerol, both of which have moisture binding properties. 
Each of these ingredients works together to improve the appearance of aging skin. All the while, the other substances and compounds also combine to give you many other additional benefits. In addition, the masks will feel relaxing and comfortable when applied onto your skin. They're the perfect therapeutic step for your skincare routine.
How to Use it
Apply the Diamond Rejuvenation Facial Mask over your freshly cleansed face. Leave it on for about 15 minutes and then rinse off afterward. Use it together with the Diamond Neck & Face Lift Cream to really get that firm skin.
As for the Diamond Rejuvenation Eye Mask, you should apply it after washing your face too. Place it gently under your eyes, leave it on for 15 minutes, then rinse it off. Use the mask once every month. 
How Can the Lionesse Diamond Collection Lift and Tighten the Look of Your Skin?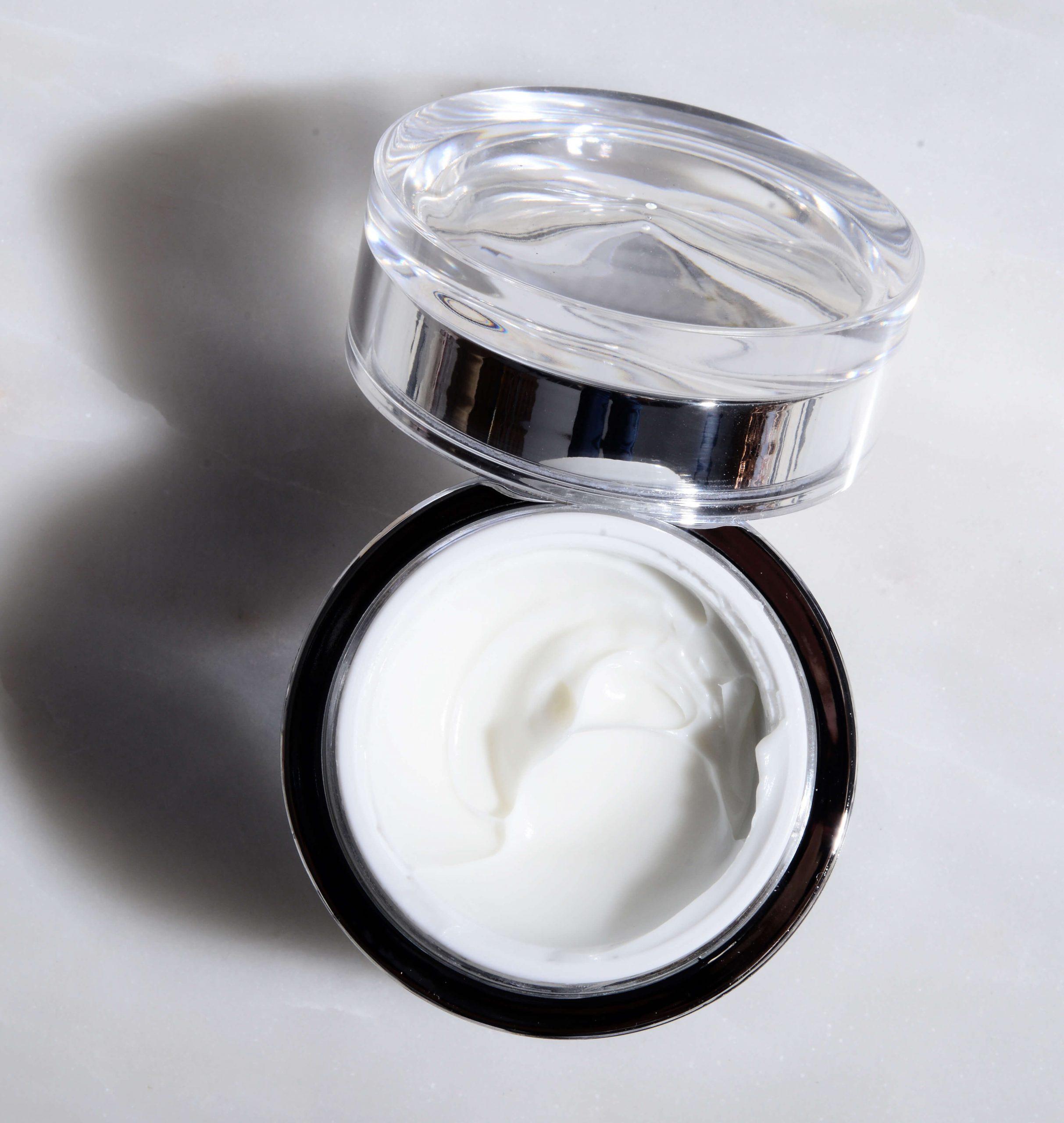 Each of the products in the Lionesse Diamond Collection contains an assortment of ingredients that target the appearance of aging skin.
It gets even better:
Those ingredients are combined with other potent and effective compounds and solutions to perfect each of the Diamond Collection products. They're all formulated to make sure you get full benefits from each ingredient while enjoying a luxurious feel and texture.
Here's the kicker:
At Lionesse, we treat skin care as a lifestyle and not just a business. We value ethical practices, and with us, you can rest assured that our products are not tested on animals. We are a cruelty-free brand whose mission is to give you the very best skincare products you deserve.
To Wrap Up
Saggy and loose skin, unfortunately, comes naturally with age. There are also other factors that cause them, like sun damage, health problems, and stress. 
That's why we created our Diamond Lift Collection. It features four individual products that will give you the luxurious, opulent, and effective skin care you deserve.
What are you waiting for? You know Lionesse never disappoints. Get the Diamond Collection now to give your skin a firmer and more lifted appearance.