What if there was a way to turn back the sands of time and stay forever young? That is known as magic, which may be a bit unattainable to most of us. However, the next best thing would be using high-quality, luxurious, anti-aging skincare from Lionesse in your routine. Say goodbye to your fine lines and wrinkles! Lionesse skin care reviews show that these products really do pave the path to youthful skin. 
It is never too late to start using anti-aging products. Although experts recommend starting a preventative regime as early as your 20s, it's okay if you missed the memo. Lionesse offers several sophisticated skincare products that can reverse many of the signs of aging.
So, you might be wondering…
What are some of the products you should consider adding to your anti-aging arsenal?
A Good Face Cream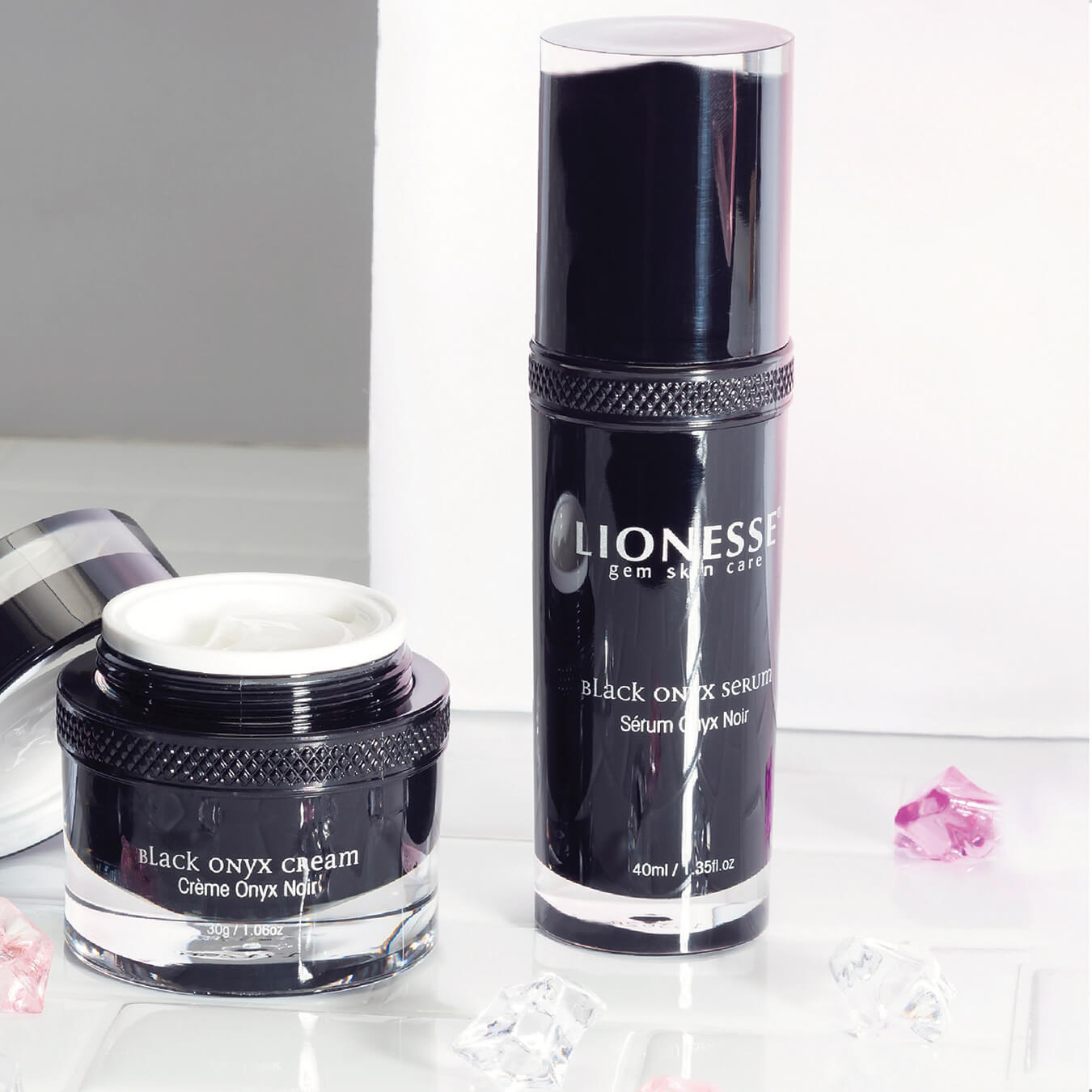 If you use nothing else, a good quality face cream will go a long way in treating and nourishing your skin. Our skin is prone to moisture loss throughout the day, known as transepidermal moisture loss (TEWL).
Has your skin ever felt tight or dry? This is a telltale sign that it isn't producing adequate moisture on its own, or perhaps it is losing it rapidly due to environmental or intrinsic factors. With a little assistance from a cream, you can prevent skin dehydration while soothing and comforting dry, irritated skin.
Creams are usually a lot richer and thicker than serums, so it is possible to use them as a stand-alone product. A rich and nourishing yet non-greasy cream, such as the Black Onyx Cream from Lionesse, will be a treat for the skin. Lionesse skin care reviews show that the cream immediately gives the skin a softer and smoother appearance. 
Do You Still Need to Use a Face Cream If You Have Oily Skin?
The idea of applying cream over already oily skin may lack appeal. Is it necessary? We tend to confuse oil and hydration.
Did you know that your skin can be oily and dehydrated at the same time?
Just because your skin is producing oil or sebum, it doesn't mean that it's able to absorb water or maintain hydration to be plump, elastic, or to more easily heal itself. Without moisture, the protective functions of the skin can be compromised.
So in short, yes! You should moisturize, whether your skin is oily or dry.
An Antioxidant-Rich Serum
This step usually goes between your cleanser and moisturizer. Yes, you read that right. It doesn't replace your daily facial cream, but rather is used in conjunction with it.
Serums are designed to nourish, hydrate, and protect the skin. They are usually quite thin and packed with active ingredients. Because they're so lightweight, they absorb into the skin quickly, delivering their high-dose actives right into your cleansed skin.
You'll find several antioxidant-rich serums available from Lionesse. The Golden Sapphire Serum is a good place to start, while Lionesse skin care reviews also reveal that the Black Onyx Serum is an anti-aging favorite.
A Hydrating and Brightening Eye Cream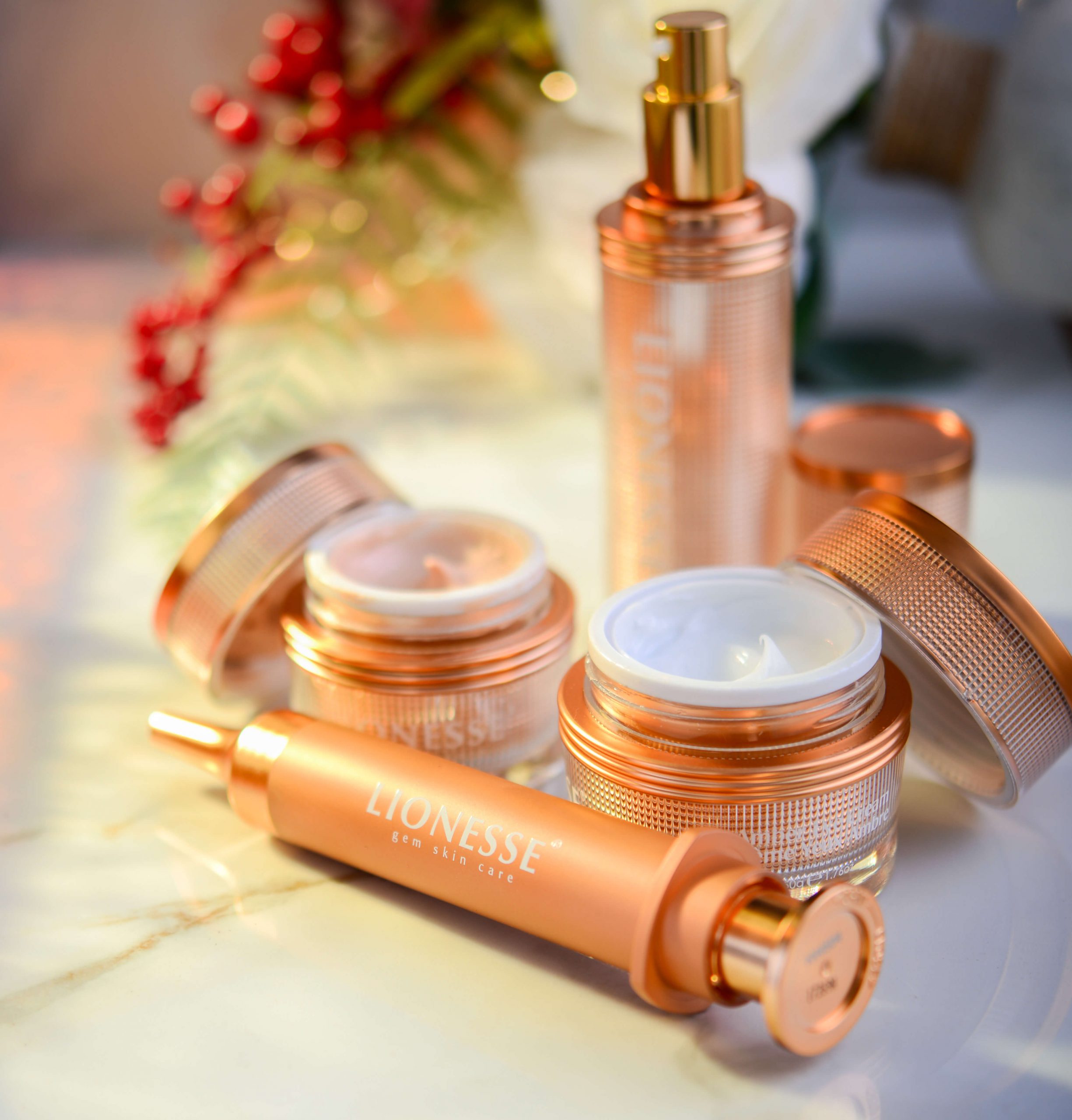 As suggested, this is a cream that you should use around your eye area. You might be wondering: Do you need a separate cream for your eyes? Can't you simply use your face cream around your eyes?
The short answer is no. While it can be done, it doesn't mean it should be done. 
The skin around your eyes is very different from the skin on the rest of your face. For one, it's much thinner and far more delicate than the rest of your skin. Secondly, there are significantly fewer sebaceous glands around the eyes, which simply means you need all the additional help you can get. 
Around your eyes will be more prone to dryness, resulting in wrinkles, laugh lines, and crow's feet. Some eye creams are even formulated with caffeine, which is known to reduce puffiness that you can sometimes experience when you first wake up in the morning.
Swollen under-eyes can usually be a result of fluid retention. Sometimes, it's just our anatomy. But whether that retention is caused by genetics, lack of sleep, allergies, lifestyle, one too many alcoholic drinks, or an extra salty meal, the puffiness can be uncomfortable and feel a bit heavy on the eyes. 
A good eye cream will be like a cup of morning coffee for your eyes! The Amber Eye Cream from Lionesse is formulated with caffeine and Vitamin E. Lionesse skin care reviews rave about how this formula is a lightweight yet hydrating treat for the eyes.
If you're prone to a lot of darkness under your eyes, then the Amber Dark Circle Eye Cream from Lionesse will be your best friend. If you don't believe us, believe all of the Lionesse skin care reviews that say the same. This eye cream also contains Vitamin A, which will increase cell turnover to reveal a more youthful, brighter, and well-rested under-eye! 
An Eye Serum
Wait, what? Yes, the same principle applies here! While you can safely use an eye cream on its own, using it in conjunction with an eye serum will boost the benefits of the cream, increase absorption, and aid in combating under-eye puffiness. 
Apply your eye serum first, before following up with an eye cream. If you don't yet have a go-to eye serum, listen to the many Lionesse skin care reviews out there. The Amber Eye Serum, which is packed with vitamins, peptides, and botanical extracts, will quickly have your eye area looking tighter and brighter.
Sunscreen
Sun protection is a must when it comes to anti-aging treatments. It doesn't just protect you from sunburn and skin cancer. Studies have shown that regular sunscreen use can protect against photoaging – or as we know it, the wrinkling, sunspots, and loss of elasticity we can sometimes experience when exposed to the sun's ultraviolet radiation.
Professionals recommend using sunscreen with an SPF of at least 30. The Opal Sheer Shield from Lionesse combines the luxury of diamond powder, powerhouse antioxidants such as green tea extract, and Vitamin E with the appropriate SPF for a protected, radiant glow. Lionesse skin care reviews show how much customers love this formula! 
A Face Mask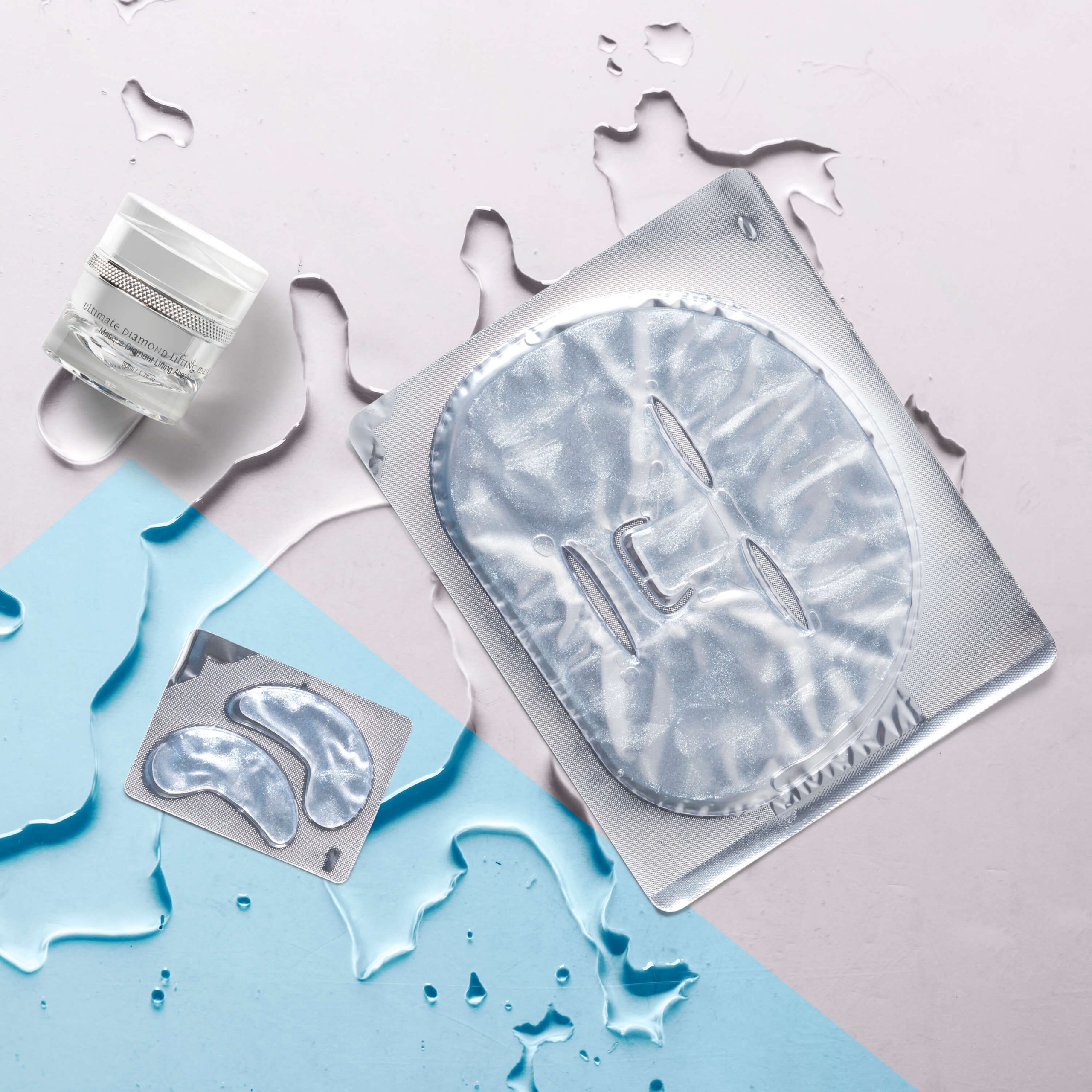 A mask should be used as a weekly treatment to help detox the skin. Many people like to do masks closer to events because their skin will feel much fresher, firmer, and appear to be more radiant after a mask.
The right face mask should treat your specific concerns, whether that is to hydrate the skin, removing excess oils, or diminishing the appearance of your pores. All of that sounds fantastic already, but masks are also such a luxurious, pampering experience. Like bringing a bit of the spa to your home!
Here at Lionesse, we've got several face masks for you to choose from. Lionesse skin care reviews show that the Ultimate Diamond Lifting Mask is a popular choice among those dealing with fine lines and wrinkles.
How to Correctly Apply Your Anti-Aging Products
Let's start from the beginning. You always want to start with clean hands. Cleanse your face using lukewarm water and an appropriate cleanser for your skin type. We always recommend using something gentle, with simple yet effective ingredients, such as the White Pearl Facial Cleanser from Lionesse.
Massage the cleanser into your skin for about a minute, then rinse clean using lukewarm water. Pat your skin dry with a clean, soft towel. Next, you can use a toner on a cotton pad to help tighten pores and restore the skin's pH.
If you're using an eye cream, that goes on next. Pat it under your eyes using your ring finger. You should use one of your weaker fingers since the skin around your eyes is thin and delicate. You should avoid tugging the skin around your eyes.
Next is when you should apply your face cream. For your face, you need about a nickel-sized amount of moisturizer. Any more than this will be too challenging for your skin to absorb, and it will probably feel greasy and heavy. If you're also moisturizing your neck, you should aim for a quarter-sized amount.
Dot the cream around your face – on the cheeks, forehead, and chin. Whatever is left on the hands can be spread down the neck. Using your clean fingertips, massage the cream into your skin using circular and upward motions. You want to avoid pulling the skin downward as this will tempt gravity and encourage sagging.
Always follow with sunscreen! Apply it in the same manner as you did the face cream. 
How to Safely Combine Skincare Products and Ingredients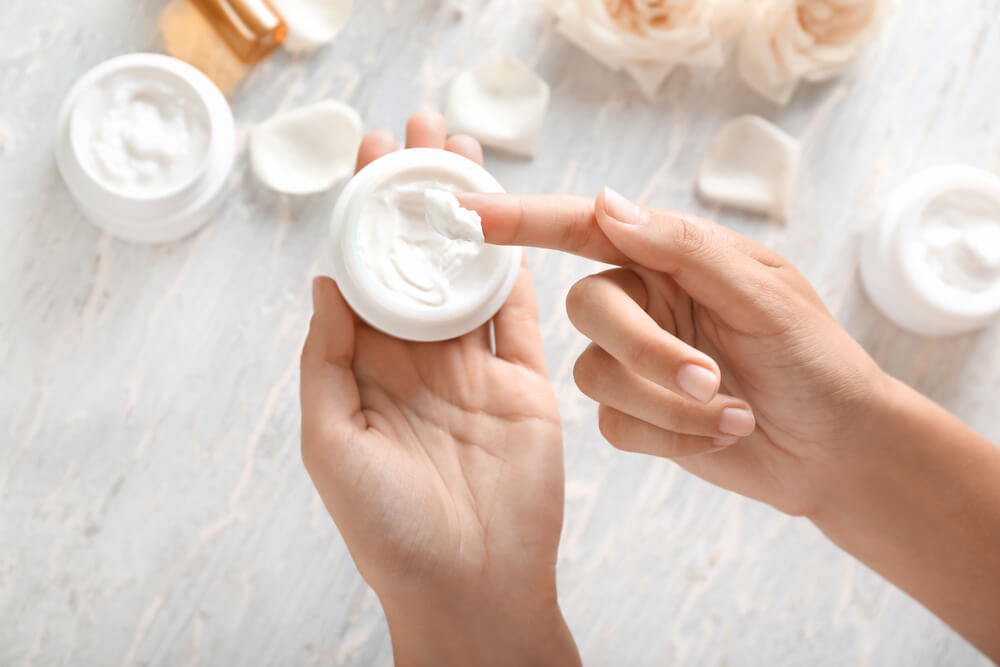 This can be quite complicated. Maybe you are just starting on your skincare journey and want to know how to safely use products together. Or maybe you're a seasoned skincare junkie and just want to ensure you don't combine products in your 12 step routine in a way that could potentially be harmful to your skin.
Either way, if you have a few products with active ingredients in them, you just need to figure out whether these products can work together harmoniously. The last thing you want is to irritate your skin – that's why a carefully curated product lineup in your skincare routine is essential.
Retinol
This is a highly recommended skincare ingredient by many dermatologists. It's fantastic because it promotes cell turnover, which means that it can diminish the appearance of fine lines, wrinkles, skin texture, dark spots, and even acne. 
So what's the catch?
It's known to be irritating, and the skin needs time to build higher tolerance to it. Even with time, irritation can be visible in the form of skin dryness and peeling. Retinol can safely be combined with hyaluronic acid, most oils, ceramides, and SPF. It's highly recommended to use SPF when you're using a retinoid since it can make the skin more sensitive to the sun. Avoid mixing retinol with Vitamin C, AHA's, BHA's, and benzoyl peroxide. 
Retinyl palmitate is a gentler form of retinol, making it great to start off with. Give the ingredient a try in the Lionesse Golden Sapphire Cream. Lionesse skin care reviews show that this is a fantastic anti-aging formula.
Vitamin C
This ingredient is known for brightening the skin, creating a more even skin tone, and protecting the skin from free radical damage. It is best used during the day and can be combined with antioxidants and SPF. As previously mentioned, avoid combining it with retinol, since they have entirely different functions. One performs better during the day, and the other thrives at night.
Lionesse skin care reviews reveal that the White Pearl Vitamin C Serum is one of the best vitamin C products out there.
Alpha-Hydroxy Acids/Beta-Hydroxy Acids
Acids such as salicylic, lactic, and glycolic are effective exfoliants that are known to improve skin texture and tone. Great, right? The only downside is that they're all known for drying and sometimes irritating the skin. It's perfectly safe and even recommended to combine AHA's and BHA's with moisturizers and SPF. You should avoid layering AHA's and BHA's with retinol since this can lead to skin sensitivity, redness, and overall irritation.
Benzoyl Peroxide
Another drying ingredient! Do you see a trend here? As fantastic as it is for treating acne, it is notorious for causing dryness and irritation. Benzoyl Peroxide should be combined with some sort of hydration and SPF. Avoid combining with retinol and other drying ingredients.
Niacinamide
Niacinamide is an antioxidant that has gained popularity over the years for its anti-inflammatory properties. It can brighten and even out the skin tone. It's safe to mix with almost every ingredient, except vitamin C. It shouldn't irritate your skin, but its potency is usually diminished when combined.
Conclusion
Lionesse has a wide range of products for various skin types and concerns. Whether you need something enriched with collagen and Vitamin A to help with plumping the skin while promoting cell turnover, or you need something a bit more gentle, nourishing and luxurious to deeply hydrate dry, tired skin, you'll find it here. Ask yourself: "What does my skin currently need to look and feel its best?" Nobody knows your skin better than you do (except perhaps a licensed dermatologist!) but with the help of Lionesse, you have a great starting point in finding the perfect anti-aging products for your skin's specific needs!