Pearls are well-known for their sophisticated beauty and exquisite shine. While they're not exactly jewels, pearls are among the most precious gems you can find. That's why they're so popular in jewelry, from necklaces to bracelets and even the unconventional engagement ring.
But there's more to pearls than just a pretty accessory to top off your evening outfit. What many people don't realize is that pearls are used in skincare too. They've been around for giving the skin a glow-up since the ancient days and are still growing in popularity today, specifically in Asian skincare.
Pearls offer a plethora of skin benefits. That's why Lionesse has come up with an entire line of skincare products infused with this graceful gem.
The Lionesse White Pearl Collection aims to do it all for your skin. It includes one of our most loved creams, the White Pearl Day Moisturizer, and many other products sure to give your skin the luminescence and strength it needs.
What is Pearl Powder?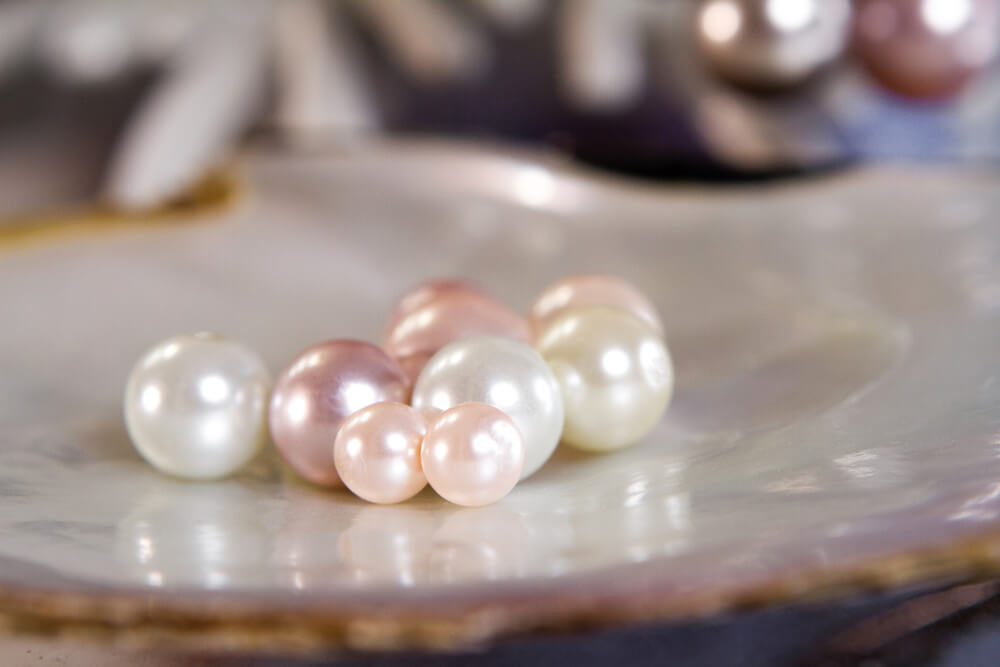 Pearls have been around for centuries. Our ancestors from years and years back probably used them to trade, and they were always a status symbol for wealth, beauty, and purity. It's also absolutely stunning. And because it's the only stone created by living creatures, it was deemed the mother of all gemstones.
In an ancient Chinese dynasty, empresses commissioned teams to study pearls and the benefits they possibly have on the skin. It was then that the world realized how useful pearl powder was for many skin issues and concerns.
Pearl powder is exactly what it sounds like — crushed pearls. Pearls are heated in water until they reach boiling point, and then they are milled until they create a fine powder that is soft to the touch, similar to baby powder or cake flour. This powder is what we use today to inject into luxury skincare products.
Why is pearl powder excellent for the skin? The short answer is that it has traces of about 30 different minerals, including calcium, magnesium, and iron — all fantastic for the skin. Pearl powder also has tons of amino acids.
However, if you're trying to follow a plant-based lifestyle, this ingredient may not be your favorite. Pearl powder technically isn't vegan because it's a byproduct of oysters.
Essential Lionesse Pearl Products To Try Out
Curious about pearls and thinking about incorporating it into your skincare regimen? We've got you covered. Lionesse is all about elevating high-end skincare with gorgeous jewels and the finest gems, so you best believe we have pearl-infused products to make your skin look glowy.
The Lionesse White Pearl Collection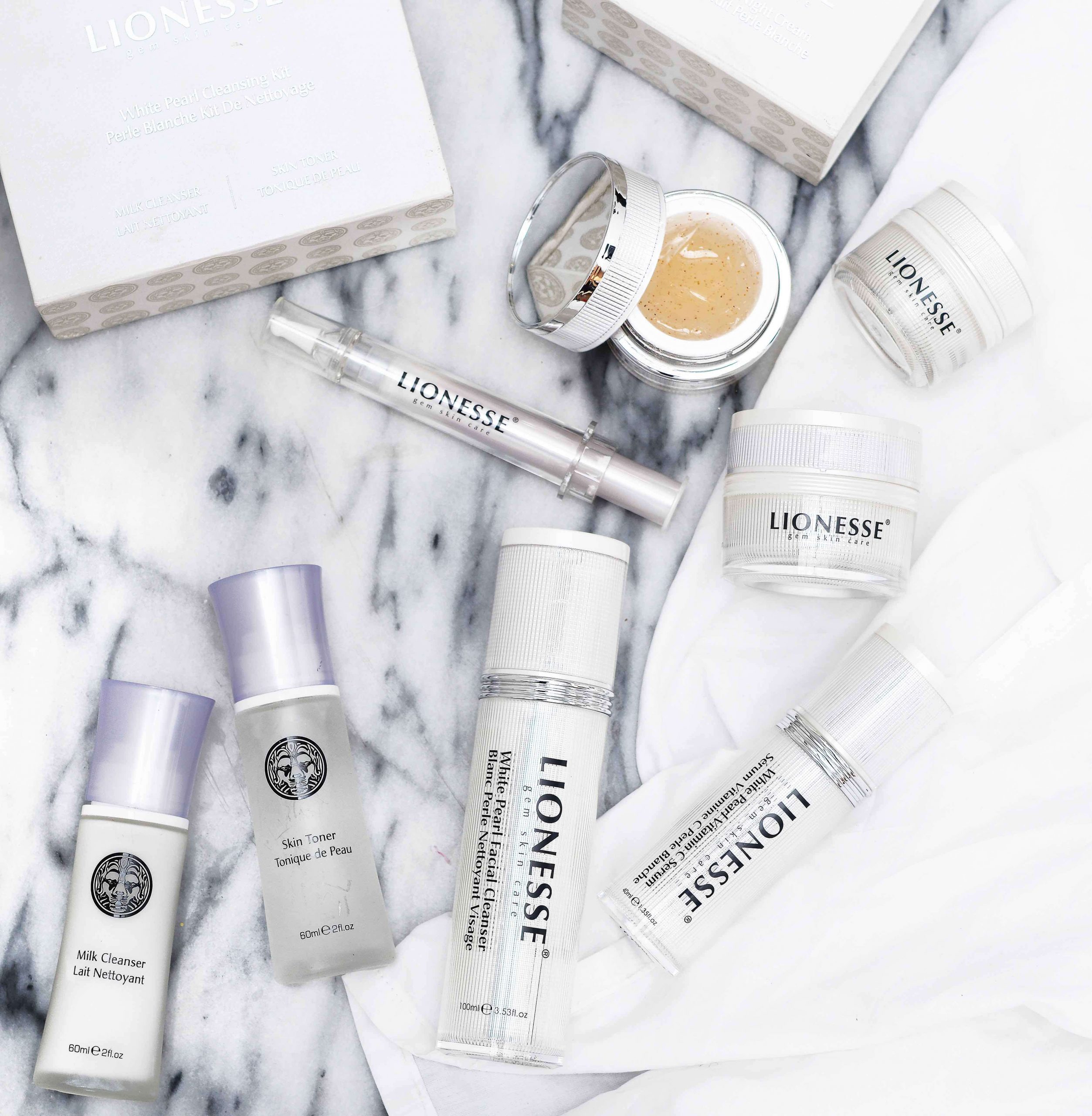 The White Pearl Collection includes an entire line of products to help you build a skincare routine from scratch. It includes a gentle facial cleanser, a potent vitamin C serum, and even an intensely moisturizing night cream. But the crème de la crème of this collection lies in the White Pearl Day Moisturizer.
If there's one product from this entire collection that you cannot pass up, it's the White Pearl Day Moisturizer. It's the type of moisturizer you apply at the end of your skincare routine to lock in all the goodness from the rest of your skincare products, but enhanced with the luminosity of pearl powder.
The White Pearl Moisturizer is a terrific way to cap off your skincare routine in the daytime before slathering on your SPF. It's infused with other highly moisturizing ingredients, such as shea butter and sunflower seed oil. These work not just to moisturize and smoothen out the appearance of the complexion, but to boost the look of elasticity too.
If you have sensitive skin, don't worry. Like all Lionesse products, the White Pearl Day Moisturizer is paraben-free, so it's not likely to irritate your skin no matter how delicate it is.
The entire collection, but the White Pearl Day Moisturizer especially, was created because we were so inspired by the beauty and luster of pearls. If you want to feel like a queen shining with dewy, youthful-looking skin, pamper yourself with this collection today.
Aside From Skincare, Where Else Can You Use Pearl Powder?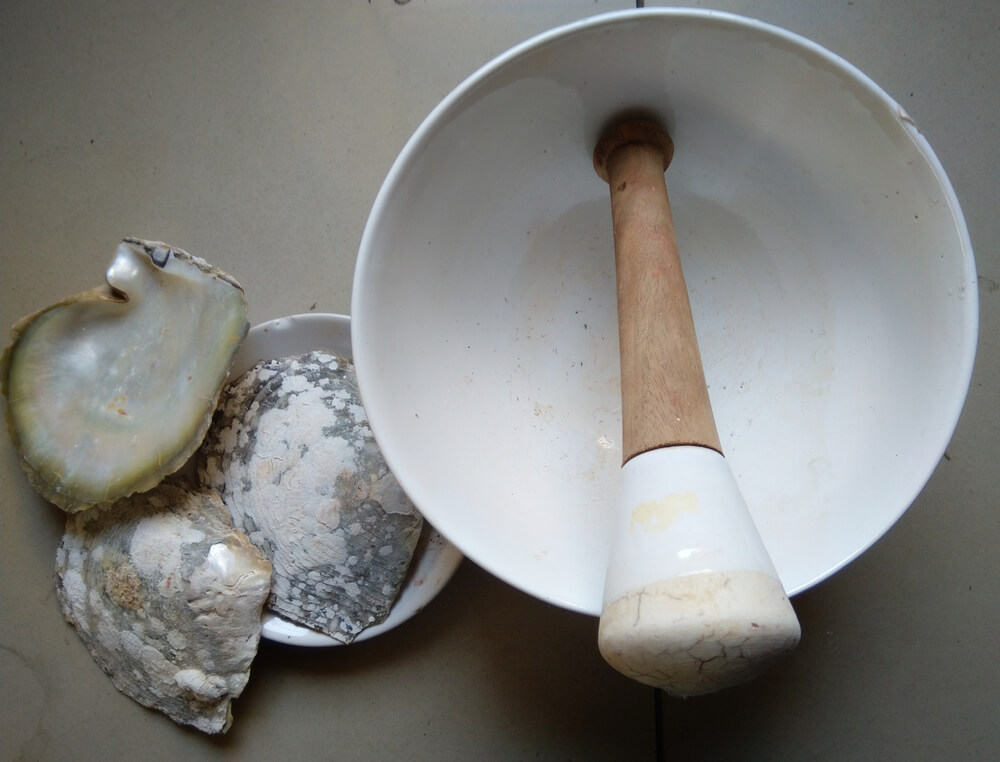 You can also see pearl powder in many other types of cosmetics, like makeup, oral supplements, and even toothpaste!
Pearl powder is infused into innovative foundations, primarily in Asia. The powder adds a bit of pearlescent shine to the skin, making it look healthy, dewy, and super light-reflective. The effect is similar to mica, another powder used in many makeup products.
Some Precautions for Using Pearl Powder in Your Skincare Routine
You may be wondering — is pearl powder safe on every skin type? Generally, yes, pearl powder is very safe to use. However, if you have a known allergy to calcium, you might check with your trusted dermatologist if you can handle pearl products.
And as with any skincare collection, it's always good to do a patch test in a small area of your skin first before slathering your face with anything new. It's especially important if it's your first time dabbling with a specific active ingredient.
If you're nervous about how your skin will take pearl powder, try applying some product on your wrist or forearm. Leave it for half an hour or so. Check from time to time if you see any adverse effects or bad skin reactions, like rashes or itching.
If your skin seems to like it and has no negative side effects, then you're all good. You can proceed with using the rest of the Lionesse White Pearl Collection!
Conclusion
The deep blue ocean is a fascinating and mysterious place. It gives us many blessings like water and food. But it's also a rich source of luxurious skincare ingredients, one of the very best being pearls.
Next time you're in the mood to try out a unique skincare ingredient in your beauty routine, look no further than this collection by Lionesse. You'll get everything and more from any of the products in the line, but especially the White Pearl Day Moisturizer.