Face masks are the cherry on top of the perfect skincare routine. They're like a pampering spa treatment you can get right in your own home. They leave your skin looking nourished and supple while allowing you to wind down and do something fun aside from your basic skincare routine.
Lionesse has many masks you can choose from, all with their specific purpose. Some of them are designed to moisturize parched skin, others are meant for peeling to brighten the appearance of the complexion, but all of them are indulgent, luxurious, and made only with the finest skincare ingredients out there.
Today, Lionesse reviews one of the more innovative masks in the collection: the Morganite Magnetic Mask. It is loved for being an incredibly versatile mask. Plus, it's used in such a fun and creative way that's all the rage today — magnets!
Here's the lowdown on the Morganite Magnetic Mask to help you decide whether you want to try it out for yourself.
Introducing the Lionesse Morganite Magnetic Mask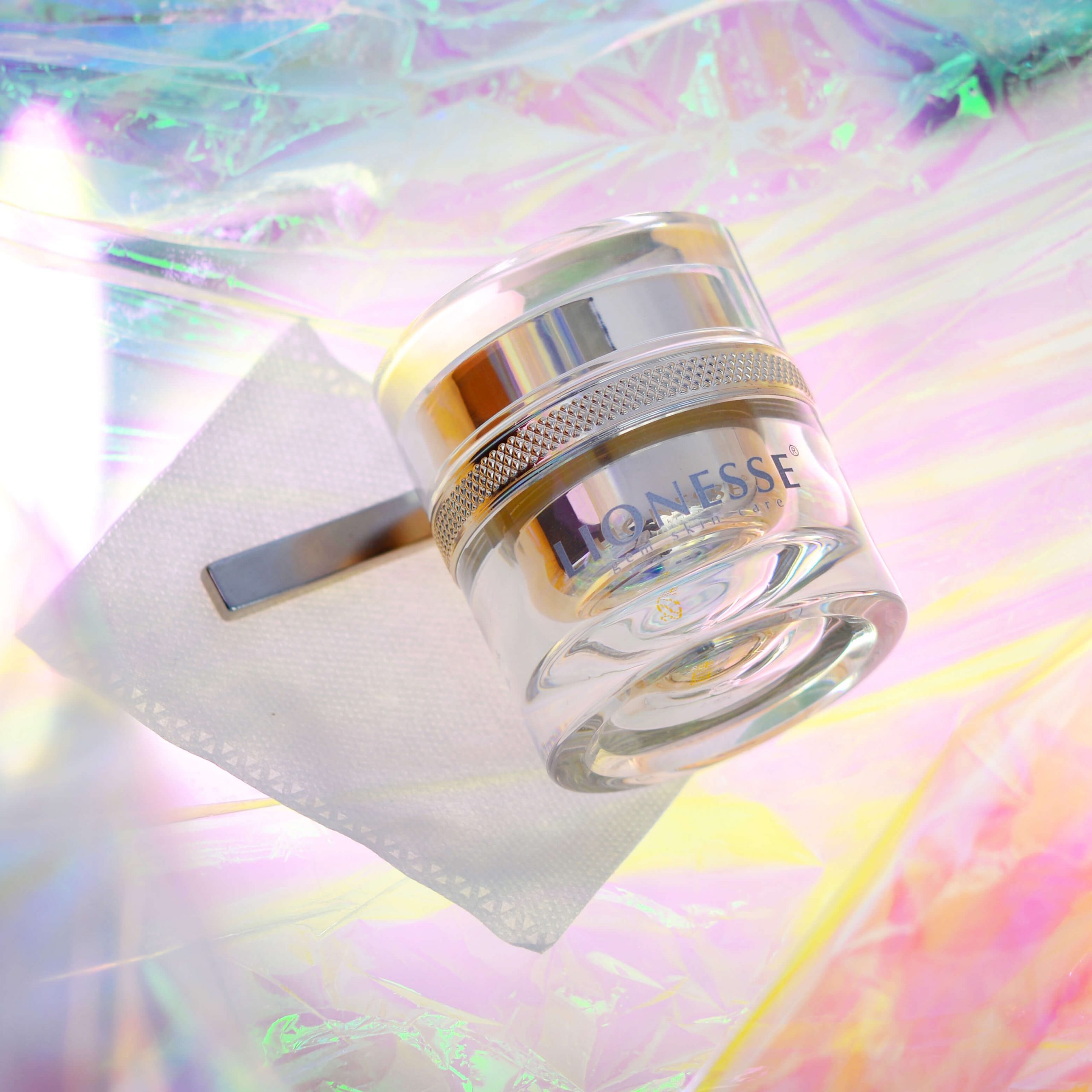 You'll see from many Lionesse reviews how passionate our company is when it comes to harnessing the power of opulent gems and translating that into lavish, skin-loving beauty products. While most of the formulas are made up of vitamins and nourishing oils, it's gemstones that serve as the ultimate inspiration for the products.
In this article, Lionesse reviews the Morganite Magnetic Mask. It's a moisturizing mask inspired by morganite, a gem that is known for its sweet, innocent energy and healing properties. You can say that morganite is all about self-love and pampering, which is what this mask aims to give you.
The mask is formulated with minerals and powders like iron, meteorite, colloidal platinum, and even gold. These work to exfoliate the skin lightly. Then we have the botanicals — coconut, rosemary, hemp, and more. These moisturize the skin for a smooth finish.
So basically, there are two main benefits this mask provides: lightly exfoliating the skin and moisturizing it. It also offers up loads more extra benefits, but more on that later.
How to Properly Use the Morganite Magnetic Mask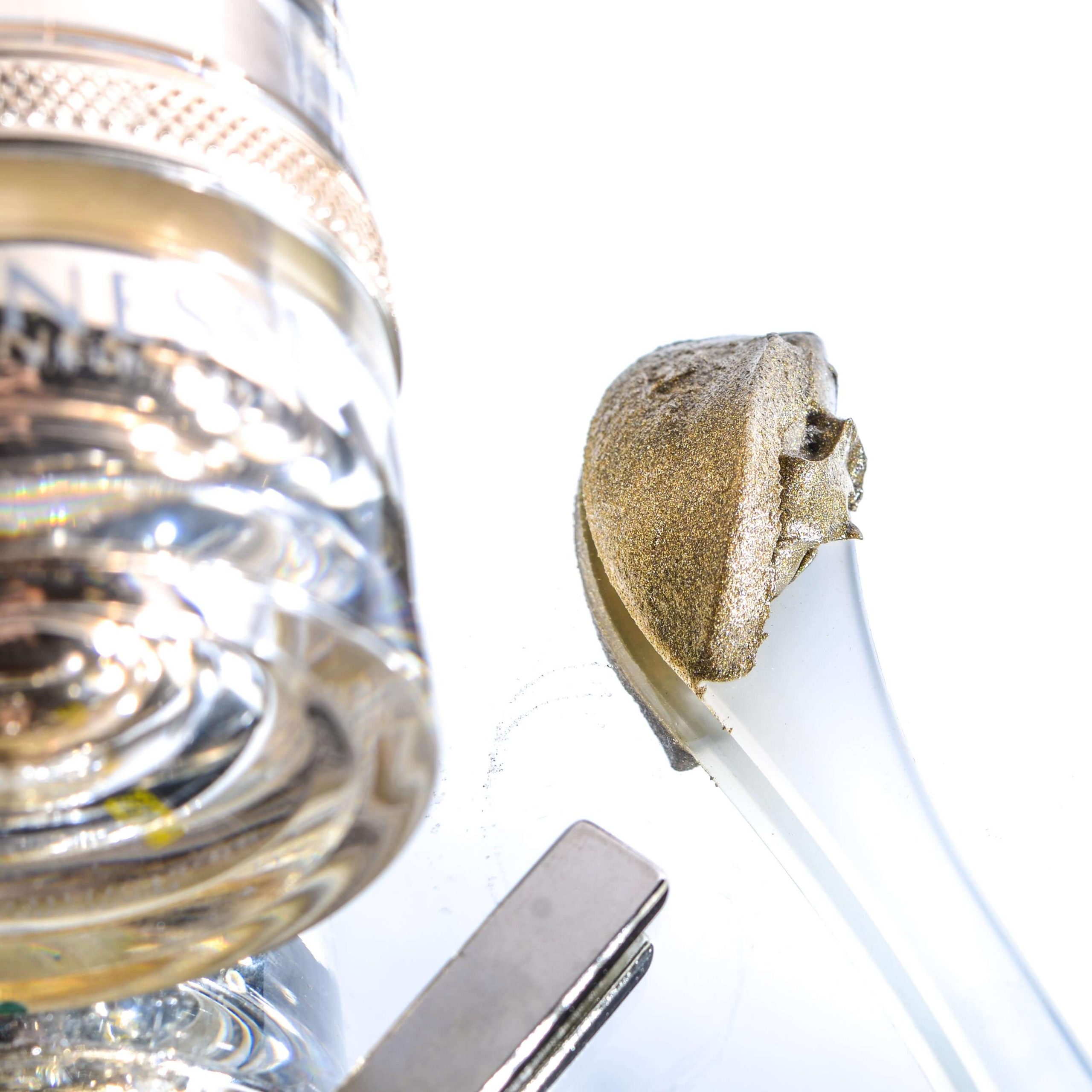 If you haven't used a magnetic mask before, don't worry. Lionesse is here to teach you how it's done. Here's how to use our Morganite Magnetic Mask.
First, apply just a thin layer of the mask onto your skin. You can spread it around with your fingertips to make sure every inch of skin on your face is coated with the product. But don't overdo it — the formula is potent enough that you get all of its magnificent benefits without needing to use too much of the mask.
After 10 minutes or so, grab the magnet that comes with the mask. Insert it into the sachet (also provided). You can also just use a piece of tissue to do this for an easier, less messy clean-up.
Hover the covered magnet around your face, getting close to your skin without actually touching it. An inch or so away from the skin is good.
When the magnet comes close to your face, it starts picking up the minerals of the mask, removing most of the mask. Once you've removed all the gunk from your face, all that's left will be the nourishing oils that are good for your skin.
Rub the oils into your skin. Treating yourself to a nice facial massage will boost blood circulation, giving you a healthy flush. It'll also help to improve the absorption of the oils. Don't forget to massage the oils into your neck as well. This area needs extra moisture and attention too, especially as you age.
Use the Morganite Magnetic Mask weekly for best results. It's terrific to use at night, so that the nourishing oils left behind can seep into your skin while you sleep. When you wake up, you'll see a huge difference in how soft and smooth your skin looks.
The Benefits of Using a Magnetic Face Mask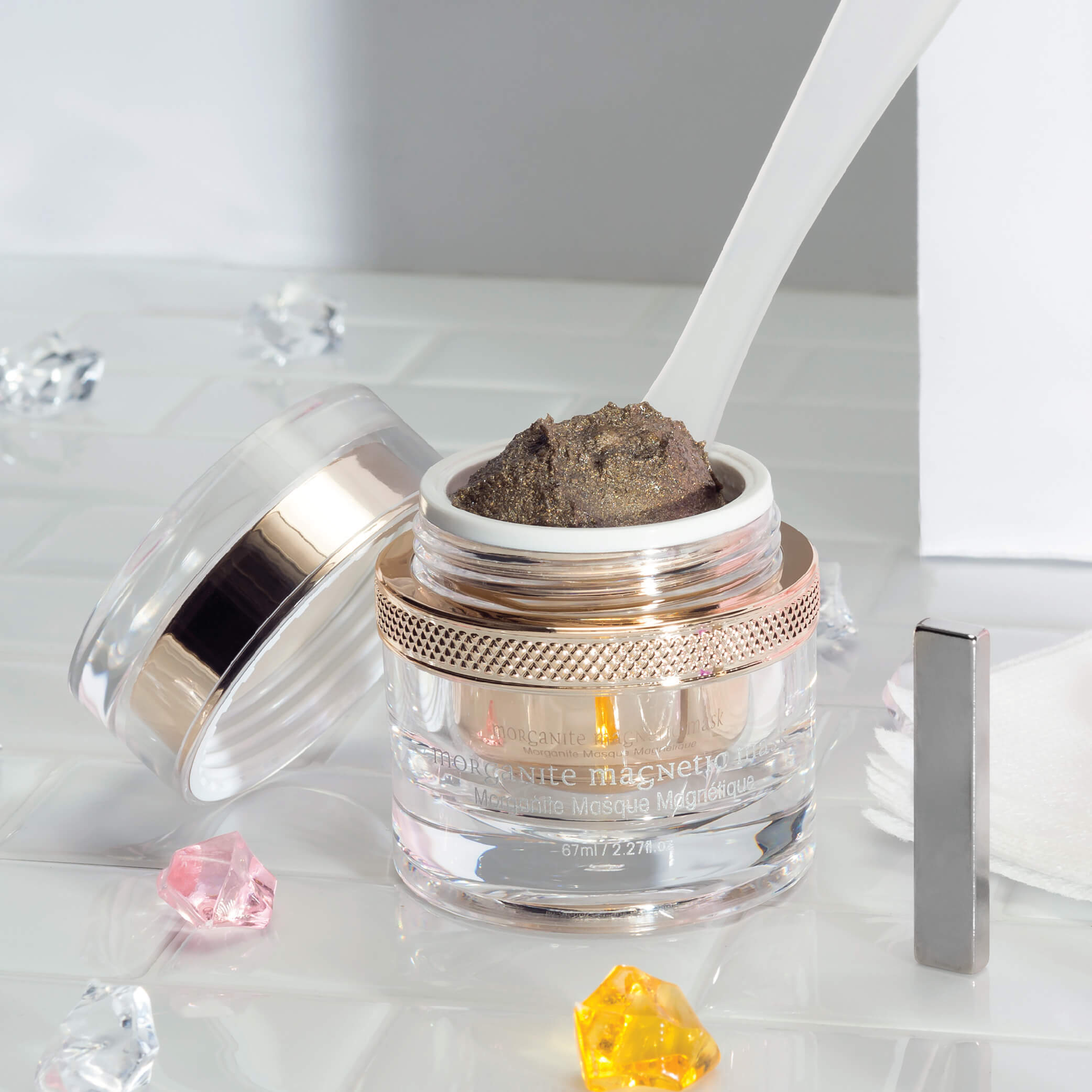 Not sold on magnetic face masks yet? That's okay. It's a pretty new trend that people aren't familiar with yet, so it's normal to have doubts. Here are some of the surprising benefits of using a magnetic mask that might change your mind.
Magnetic masks have gone viral on social media, especially Instagram, where many young beauty lovers post videos of themselves trying out magnetic masks for the first time. Unlike other mask formats like peel-off charcoal masks, magnetic masks are pain-free — another reason why they're fun to use.
But it's not just the magnet that makes the Morganite Magnetic Mask beneficial. It gets its rave Lionesse reviews from its ingredients. Here are some of them and what they can do for the skin:
This Mask is Exquisite for Moisturizing the Skin
Since the mask is filled to the brim with hydrating oils, it should come as no surprise that it's super moisturizing. Tons of nourishing oils serve as moisturizers in this mask.
The first is coconut oil, a holy grail among organic skincare lovers. It gives the skin a plumper and softer look while also reducing the appearance of redness.
Another oil in this mask is sunflower seed oil. Like coconut oil, it's a great one for moisturizing dry skin. It's light and doesn't leave the skin feeling greasy, so it's great for all skin types.
Aside from these oils, the mask also contains seaweed extracts, marula oil, and baobab seed oils.
This Lionesse Mask Brightens the Look of the Skin for a Glowy, Dewy Complexion
Do you have dull looking skin that needs to be brought back to life? The Morganite Magnetic Mask can help with that. The mask contains mica and diamond powder, two ingredients known to give the skin an illuminating and brightening appearance.
First, we have mica, a type of silicate that is finely ground and infused into skincare products for an added shimmer to the skin. It's popular for giving the skin a glow by making it more light-reflective, giving your complexion a radiant look.
Another ingredient that makes your skin look a little brighter and livelier is diamond powder. Yes, you heard that right. Crushed-up diamonds can make it look and feel more rejuvenated and like new. Plus, they make your skin look brilliant and luminous without leaving it feeling greasy!
It's Infused With Gold and Resveratrol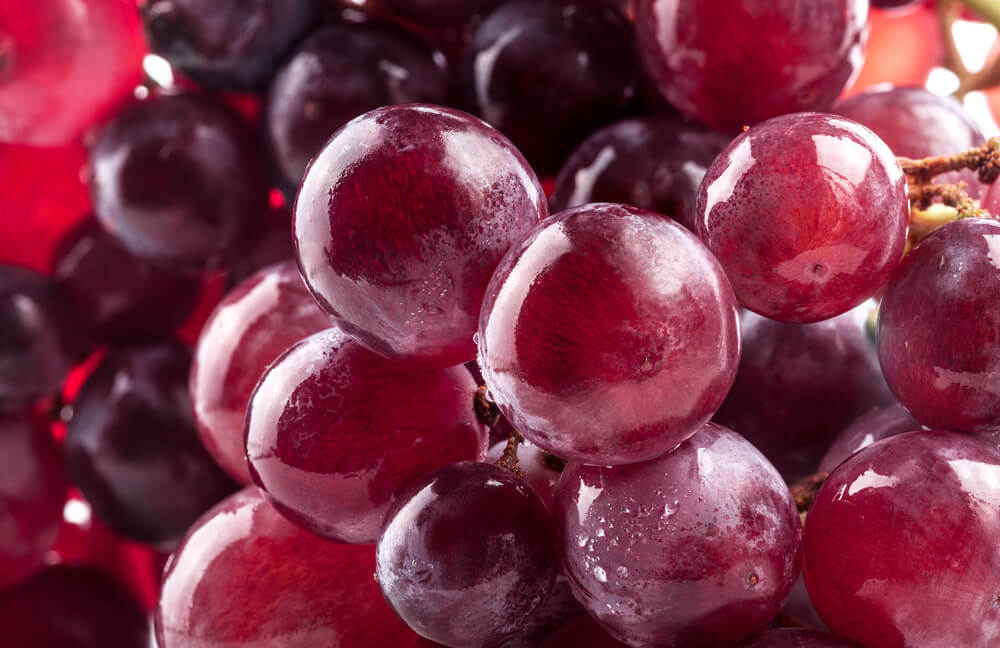 The Morganite Magnetic Mask is infused with resveratrol, a polyphenol that helps to reduce the appearance of age spots, dullness, and wrinkles.
While opulent gold is thought of as just décor in a skincare formulation, it's actually similar to resveratrol in the skin benefits it can provide. It's no wonder why gold-infused products often gather excellent Lionesse reviews. 
Why Investing in Luxury, High-End Face Masks is Important
It's important to invest in good skincare products, even if they come at a higher price. You might spend just a few dollars on a sketchy skincare product online, but end up with something diluted and ineffective. Your skin should be taken care of, and it deserves only the best.
Some women roll their eyes when luxury face masks are more expensive than their budget. And it's for good reason. But luxury skincare from reputable brands like Lionesse is a bit more expensive for a reason.
We use effective ingredients that leave the skin looking gorgeous. We also add a touch of glamour through coveted ingredients, like gold, resveratrol, and exotic oils, to make your skincare experience even more colorful, just like with the Morganite Magnetic Mask. Good ingredients make high-end masks worth it.
If you're not convinced about investing in high-end face masks, you should read up on some Lionesse reviews to see how satisfied our happy customers are with our products. After experiencing the benefits of our high-quality products, most of our loyalists have never looked back. Soon, you'll be writing your own glowing Lionesse reviews on the Morganite Magnetic Mask!
Conclusion
At face value, it may seem like the Morganite Magnetic Mask is just a gimmicky mask that leverages on a growing skincare trend — using magnets. But when you look beneath the surface, you'll see that it's so much more than that.
The mask's ingredients are powerhouse oils, opulent powders and minerals, and botanicals that make your skin feel rejuvenated in just a single use. It may be on the pricier side of the spectrum when it comes to face masks, but the ingredient list alone makes it super worth it.
When Lionesse reviews products, we like giving a grade. And this mask surely gets an A++ from us. Click here to check out more Lionesse bestsellers.