Ever thought of incorporating amber into your skincare routine? Exotic amber has been attributed mystical energies for generations. Amber stones were once worn as a charm or carried in a small purse to ward off evil or other ills. Some felt that amber incense might help relax the mind. Amber is now being used as a skincare super element by modern beauty science.
The Lionesse Gem Amber Collection includes a few products developed with amber to gently restore your skin's appearance and revive the look of the sensitive skin around your eyes. Want to rejuvenate the appearance of your eyes with the Amber Collection? Keep scrolling to read more.
The Amber Collection Eye Serum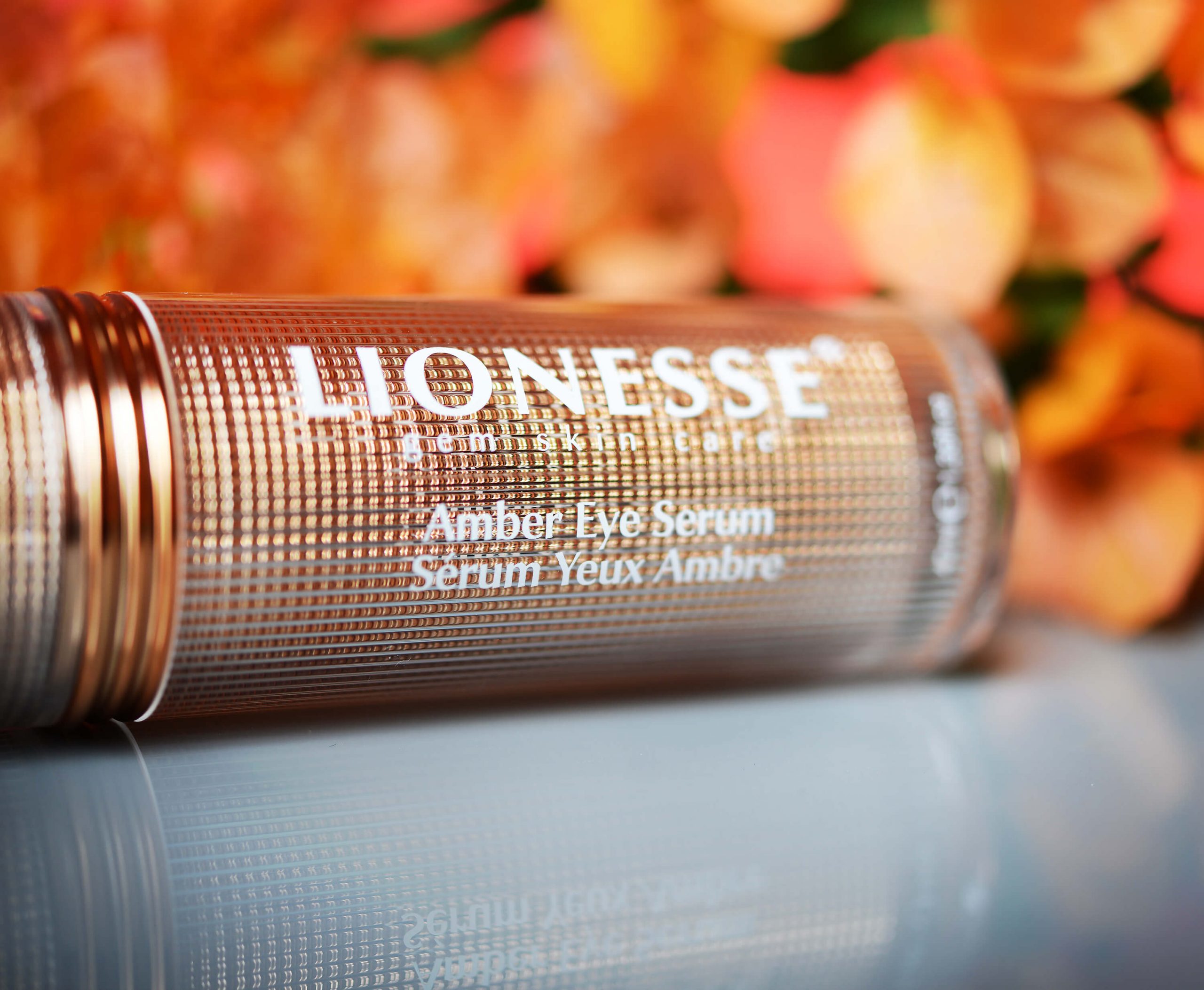 The Amber Eye Serum from the Amber Collection is a must-have if you're dealing with the appearance of fine lines, wrinkles, and tired eyes. 
This silky solution will give your eye area a firmer, smoother, and plumper look.
What Else is in the Amber Collection Eye Serum?
Besides amber extract, this eye serum from Lionesse's Amber Collection also contains skin-loving ingredients like Palmitoyl Oligopeptide, Vitamin C (Ascorbic Acid), and Aloe. So, if you've also noticed dark rings around your eyes, this may be a potential contender for an eye serum. When combined with an active ingredient like vitamin C, Amber increases how bright the skin tone looks and minimizes the appearance of dark spots and circles.
Palmitoyl Oligopeptide, another interesting ingredient that touts many benefits, is also a game-changer in the skincare-sphere. Did you know that some oligopeptides in skincare products can improve the appearance of fine lines and wrinkling?
The Lionesse Amber Collection Eye Cream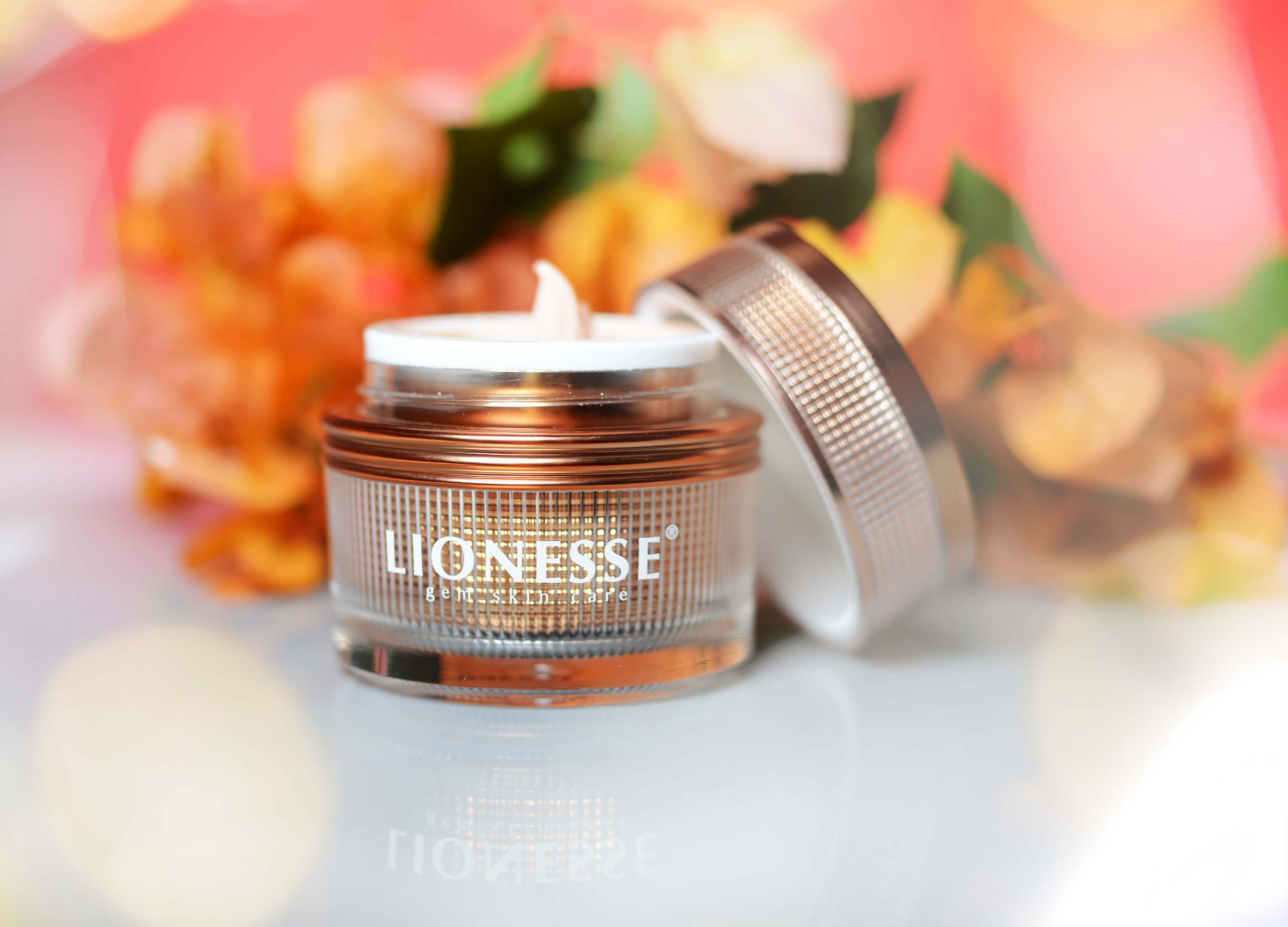 Wondering what else you should cop from the Amber Collection? Check out the Amber Eye Cream! Eye creams are a pivotal and crucial part of any skincare regimen, and these are some reasons why.
In a nutshell, an eye cream is developed for you to use around your eyelid and primarily targets under-eye issues. In addition, you can use a product with a lower concentration to cater for eyelid skin that is more sensitive than that on the rest of the face.
"Okay, but why can't I just use moisturizer for my under eyes?"
While it's easy to assume that all skin is the same, the truth is that different types of skin cover different parts of your face and body.
When it comes to eye care, keep in mind that the skin on the upper and lower lids is fragile and sensitive, making it more susceptible to the effects of aging. Therefore, to avoid eyelid dryness, it is essential to maintain the skin around the eyelid hydrated. And, because the skin around your eyes is particularly fragile, you should avoid using certain types of moisturizers with active ingredients in that area.
This eye cream will gently care for the skin around your eyes, leaving it looking tighter and brighter.
What Else is in the Amber Collection Eye Cream?
The Amber Eye Cream from Lionesse's Amber Collection has a lightweight formula. It contains Caffeine, Vitamin E (Tocopheryl Acetate), and Palmitoyl Tetrapeptide-7. All of these are effective eye cream ingredients that work to rejuvenate the appearance of your under-eye skin.
How Can You Make Your Own Skincare Routine With Lionesse Products?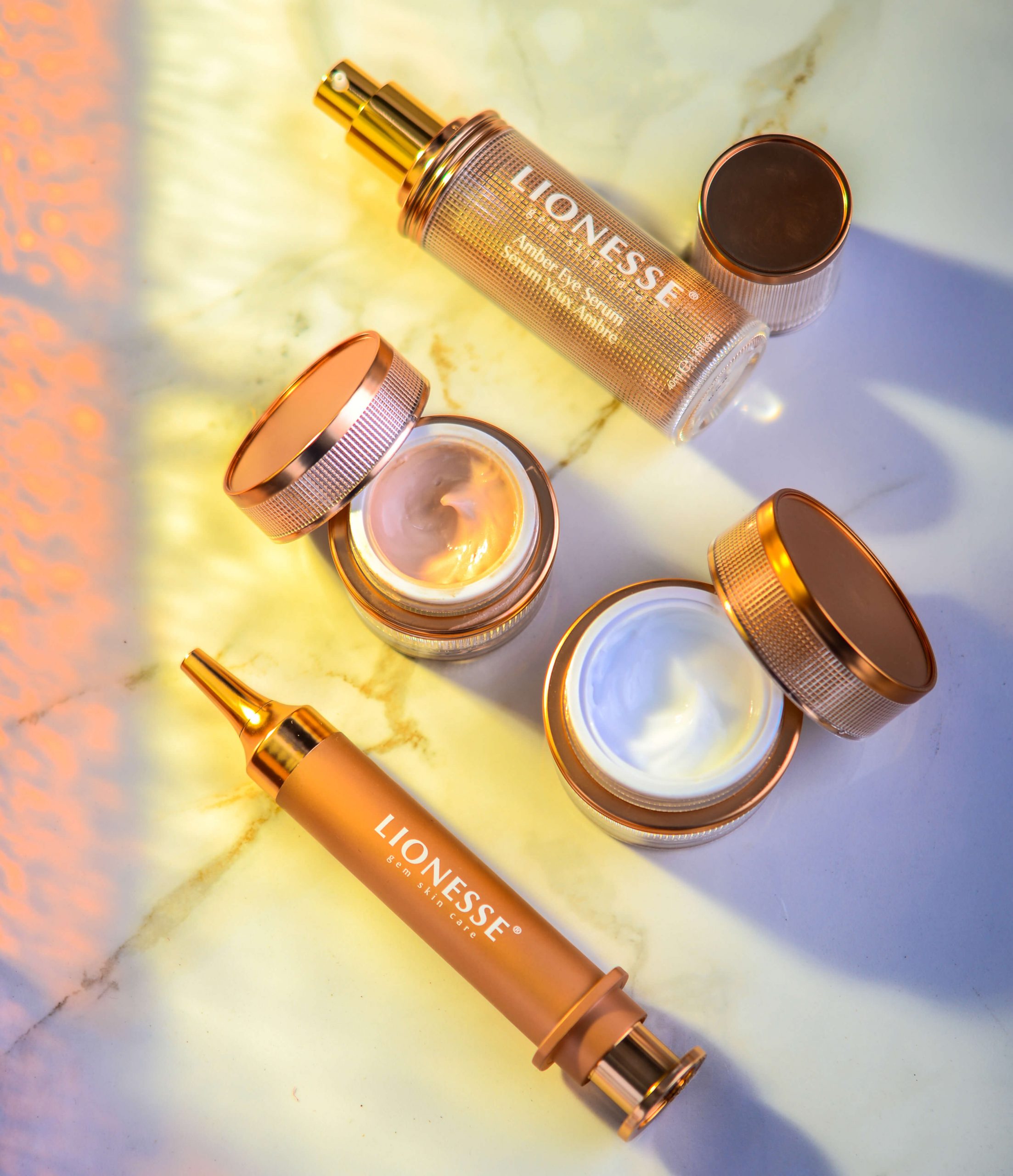 Besides the Amber Collection, Lionesse boasts various other collections that target different skin concerns.
Dull-Looking Skin
If you find yourself plagued with dull skin that makes you look older, here are some other products you can add to your skincare regimen. 
After washing your skin, apply a thin layer of the Black Onyx Mask from the Black Onyx Collection. This mask is enriched with kaolin. It also contains a host of botanical extracts, including arnica extract, aloe vera extract, and even angelica root extract, to leave the skin feeling hydrated.
After that, apply your skin toner as usual, and then slather on some of our Black Onyx Cream to replenish your skin's natural moisture levels. It's great for dull skin because it contains retinyl palmitate. Finally, don't forget to dab a little Amber Eye Serum and Eye Cream from the Amber Collection, followed by some sun protection, and you're good to go!
The Appearance of Fine Lines & Wrinkles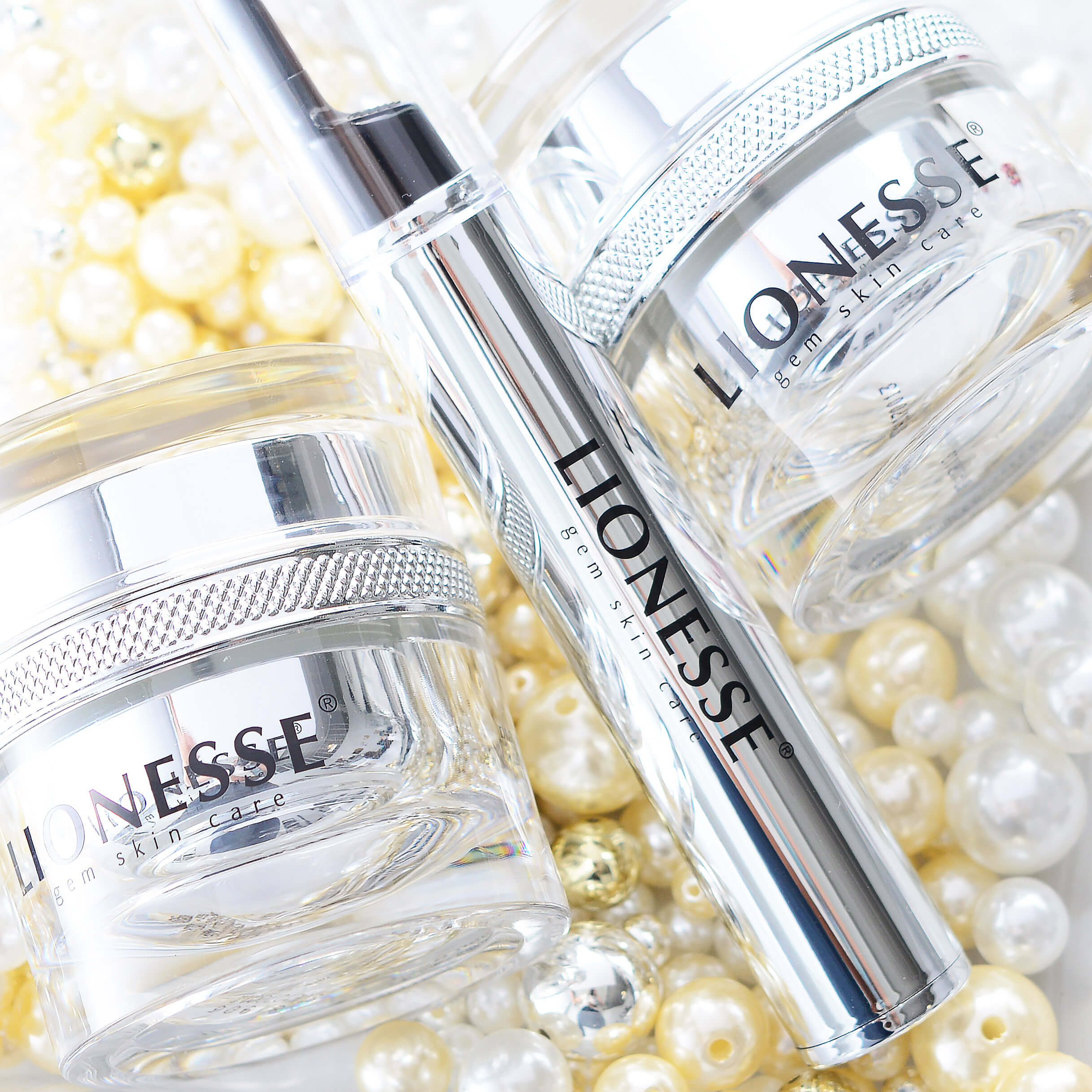 Most people begin using anti-aging treatments in their fifties, when wrinkles, sagging skin, and other visible signs of age begin to appear more permanent. However, your twenties would be an ideal time to start using these items.
Here's a routine if you want to start targeting the appearance of fine lines, saggy skin, and wrinkles early. After giving your skin a good cleansing and toning, you can use the Diamond Rejuvenation Facial Eye Mask from the Diamond Lift Collection as a prep step before the Amber Eye Serum and Eye Cream.
This eye mask is enriched with algae extract, collagen, and hyaluronic acid, a perfect combination to hydrate and prepare your under-eyes for the serum to sink in.
You could also use the Diamond Neck and Face Lift Cream if you're starting to notice the appearance of saggy skin.
You can also add the Diamond De-Puffer to your routine if you need a product that offers faster results. Use it as a targeted treatment to the problem areas before applying any serums, and you're good to go. It contains great ingredients like a concentrated dose of hyaluronic acid and Acetyl Hexapeptide-8, which help with the long-term appearance of fine lines.
Summary
Overall, our goal at Lionesse is to provide you with skin care products made with just the best – skincare that functions efficiently and effectively on your skin. In addition, we seek to produce only the best gemstone-infused products, like with our Amber Collection, to provide our customers with the best skincare that money can buy.
Besides using products to help give your under eyes a tighter and firmer look, your daily habits greatly influence the skin you see in the mirror. Allowing yourself to let go of stress and negativity can help you create healthy habits and, of course, natural beauty and great skin.