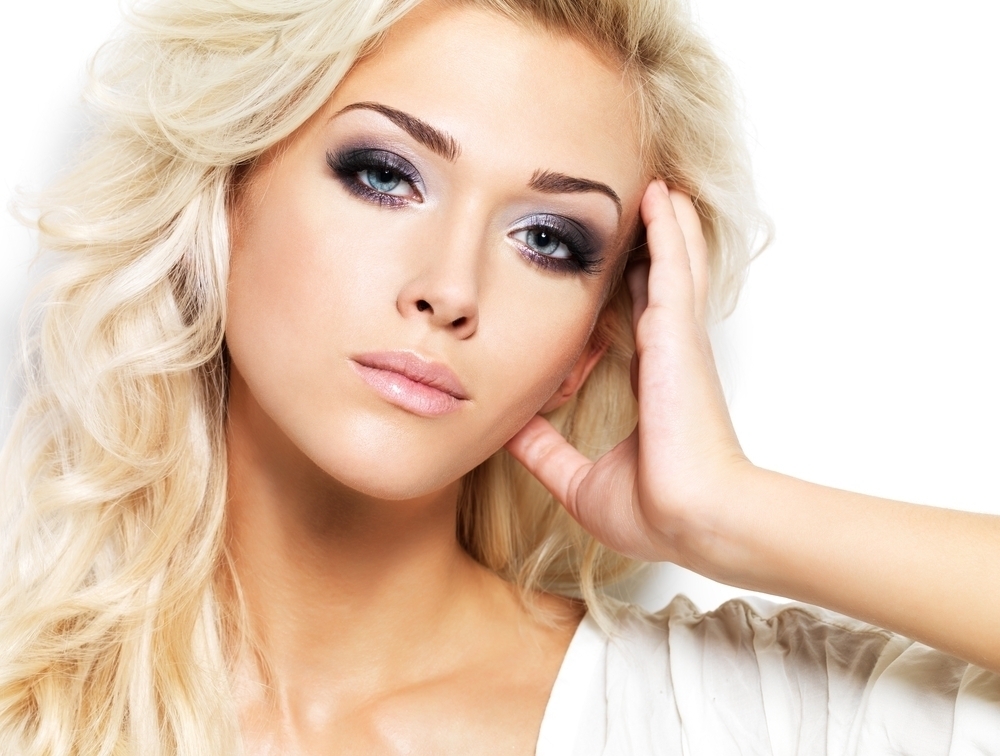 Whoever said that smokey eye look can only be worn in the dark? There's no stopping you from adding some fun colors or using lighter shades like gray into your smokey eye routine. But before you jump into action, you need to know a few things about gray smokey eyes.
Why choose the look – The biggest advantage of sporting the smokey eye look is that it helps to completely change your personality and transforms you from the girl next door into a glamorous celebrity. It is also known to be one of the sexiest looks that you can sport.
When to wear – The gray smokey eye look is an ideal option for a party or a celebration.
How to wear – Dark colored smokey eyes have become all too common and there is nothing interesting about them anymore. If you're looking to stand out from the crowd, choose another color instead of the regular black. One of the best colors that you can go for is gray.
List of ingredients
Here is a list of supplies that are needed to create the perfect gray smokey eye look.
Multi-tonal Makeup Set (remember, your set should have at least 4 colors)
Water
Mascara
Makeup Brushes
Optional Ingredients
If you don't have a multi-tonal makeup set, you can choose 4 different shades of beige or brown shadows.
Cotton Swabs
Eye Liners
Getting the Look
If you're trying to copy your favorite celebs, step away from the black and the blue hues. Instead, go for things like gray, brown or beige. Here is a step by step process of getting the perfect gray smokey eye look.
Prime your lids. The first thing you need to do is to apply a foundation or a primer as the base. Remember, the foundation needs to be smooth and clear.
Apply the darkest shadow closest to your eyes. Use a damp makeup brush to apply the darkest shadow on the upper and lower lash lines in the area that is closest to your eyes.
Define your workspace. Before your wet eyeshadow dries down, make sure that you blink a couple of times while looking up. This helps you to mark a line where the medium shades should be used.
Apply the medium shade. Use the brush to apply the medium shades up to the line that you just created by blinking. This helps you to create a contour.
Apply the lightest shade. The key to a smokey eye look is to properly pair a lighter shade to a darker hue. The lightest shade should act as your highlighter. Make sure that it stretches all the way from the crease to your brow bones.
Apply light pearly shades to the inner corners of your eyes. This helps your eyes to pop out and look bigger, thereby giving them some character. If you're suffering from dark circles, you can also apply some of the pearly shade on the lower lashes to offset them.
Apply the darkest shade on the lash line. Re-apply some of the darkest shade on your lash lines.
Blend the color. You can use your fingers, a blending brush or cotton swabs to blend the color.
Curl your lashes and apply some mascara. You'll want to apply some mascara so that your lashes appear to be thick and dark. If your lashes are not curled naturally, use a lash curler to curl them first.
Quick Tips
Always start with less and add more whenever needed. Remember, it is easier to add more than to subtract.  
Blendable shadows always work the best.
Make sure that you have good makeup brushes at your disposal. They help in improving the quality of your handiwork.  
Always do the smokey eye look before the rest of your makeup.  If you end up doing the rest of the makeup first, you'll have to do a touch up all over again.  
Always go for nude lips when sporting a smokey eye look. If you go for both, you'll end up looking funny.