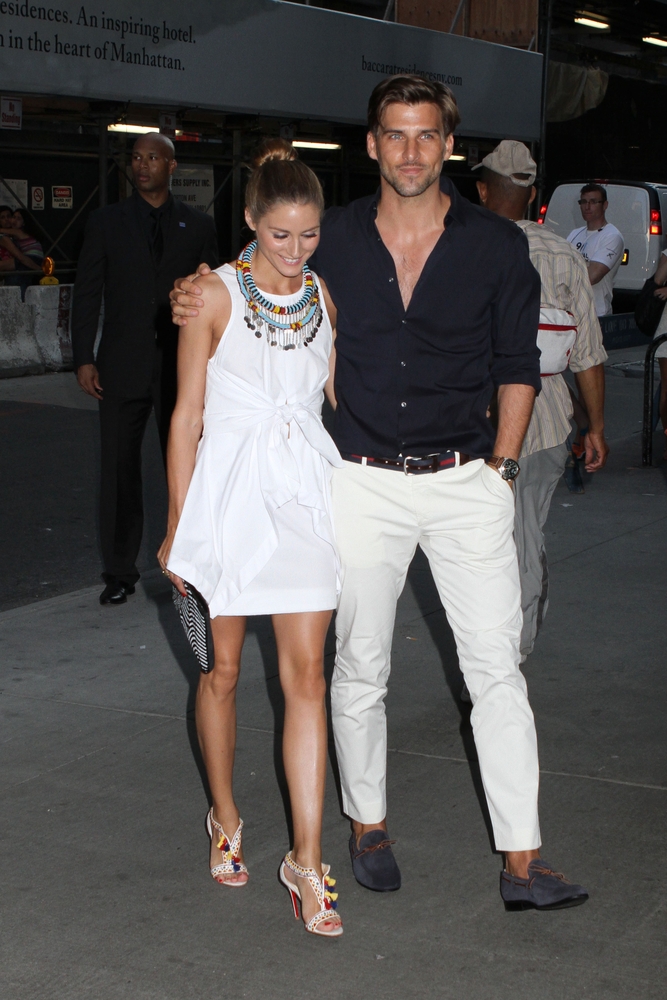 Whatever happened to the plain old street style? Most of the street style fashion that we see today seems to be a replica of the ones found in fashion magazines and designer shows. The idea of portraying unique fashion styles seems to be disappearing in the modern world. To make matters worse, there appears to be a major shortage of uniqueness and ingenuity about styling merchandised products that are sported on the streets nowadays. According to a number of fashion experts, one of the biggest reasons for the disappearance of the authentic street style is that most consumers prefer to deck themselves out in merchandised and branded products from head to toe at the expense of individual fashion styles. As a result, instead of sporting their true personal styles, they end up dressing up as billboards for some of the major brands out there.
Luckily for us, there is still some interest that remains in the street style business. One of the biggest reasons for this interest are a group of stunning fashion insiders who have become the women to watch out for on the streets. Call them the czarinas of street style if you like, but these women are not just known for their good looks and fearless dressing sense. They are also known to match designer clothing and accessories to their personal styles in order to create an exotic and immensely appealing image. As a result, these beauties have become the center of focus for almost all upcoming and established photographers and they help to bring in a whiff of fresh air into a world that seems too impersonal and brand-centric. What's more, these beauties are also known to be as serious about friendship and mingling as they seem to be about fashion! We bring to you the most popular street style stars to watch out for.
Olivia Palermo
Olivia Palermo is a model cum blogger cum actress who is famous for impressing people
with her mix of fashion street brands and gorgeous designer items. Olivia boasts of an enviable fashion sense and she is a regular on some of the most prestigious blogs in the fashion world. Her dressing style is considered to be spot on and she can often be seen walking hand in hand with fiancé Johannes Huebl, who is known to be equally flawless and good looking. This impeccably dressed socialite is also known to mix contemporary styles with chic classics and club vintage designs with drop dead gorgeous blazers. Some of her most favorite brands include French Sole, Tibi and Charlotte Olympia. It's unfair that some people seem to have all the fun!
Miroslava Duma
If there's one face in the world of Russian street style that is famous all over the globe, it is Miroslava Duma. Miroslava, a Russian writer, is well known for her positions with Glamour, Tatler and OK along with her sense of style and impeccable taste. Miroslava is often spotted at a number of major fashion events across the globe and has always remained a center of attraction with her unique sense of style and ingenious looks.
Taylor Tomasi Hill
Taylor Tomasi Hill, the red-haired street style icon is famous for her street photography sessions with Tommy Ton as well as her work for Marie Claire. Taylor is said to have practically grown up in the fashion world after graduating from the Pratt Institute. She got her shot in the fashion world as an intern at W and soon moved on to Teen Vogue, Marie Claire and now creative director of high-end luxury site Moda Operandi. No wonder her fashion sense really developed and her abilities to mix and match prints and textures coveted by many fashion followers. What makes Taylor so famous is her no-nonsense and low maintenance attitude towards the fashion world. Her best asset? Her flame red colored hair obviously!
Victoria Sekrier
People say that Victoria Sekrier is always willing to wear anything. Well, one of the biggest reasons is that she has the body, the looks and the confidence to carry off almost anything. Apart from boasting of a killer fashion sense, Victoria is also famous to be an incredible stylist. No wonder she is a contributing stylist for Never Undressed, one of the most well-reputed fashion blogs in the world.
Lily Kwong
Lily Kwong might be quite new to the world of street style, but she is certainly no pushover. After graduating from the Columbia University, this model cum writer became famous as one of the greatest street style stars because of her unique dresses that seem to be completely laid back despite being very high-end. Lily was raised in San Francisco and lives in the Upper West Side.  She is also known to be the person of sophistication and can carry off prints with ease and grace.
Kate Foley
Kate Foley, the adorable blonde from London, made it big by working with Charlotte Stockdale. She seems to have mastered the art of wearing and sporting platform sandals and socks and no one else seems to come close to her sense of style and designs when it comes to footwear. Kate can usually be seen in a perfect mixture of Proenza Schouler, OC's in-house label and Rodarte.
Caroline de Maigret
Caroline de Maigret has been one of those gals on whom the one and only Karl Lagerfeld has depended upon from time to time. Caroline is also known to be a columnists favorite who enjoys producing music with her boyfriend when she's not busy sporting gorgeous looks. What makes Caroline so unique is her apparent immunity from the so-called aging process, her Parisian indifference and her beautiful bangs.
Hanne Gaby Odiele
Hanne Gaby Odiele is considered to be the apple of the eye of the fashion industry. She has walked almost every famous catwalk that world fashion has to offer. What makes this Belgian supermodel so famous is that despite being one of the main stars in the fashion world, she has managed to hold onto her offbeat style and is known to sport an extremely unique sense of fashion that is unmatched by anyone else. If you're looking for one of those street style stars with hot pants and neon lipsticks, Hanne is the one to check out.
Alexandra Golovanoff
Alexandra jumped onto the fashion scene with her TV show La Mode La Mode La Mode. Alexandra is famous for sporting some of the most chic outfits on her show and can easily pull off her outfits and tastes with relative ease and panache. A simple peek at Alexandra in any one of her shows will leave you longing for La Mode La Mode La Mode to be aired outside France as well. Some of the usual suspects in Alexandra's wardrobe include printed blouses, perfectly tailored jackets, and lace dresses.
Joanna Hillman
Joanna Hillman, a Toronto born hottie, became famous working for Lori Goldstein before moving onto Harper's Bazaar and the Teen Vogue. She now works as the style director for Harper's Bazaar and is known for her signature red colored lipsticks and side swept hair.